Marvel at the precision of fine Japanese cutlery: thin, sharp blades and lightweight handles give Shun knives a high-performance edge.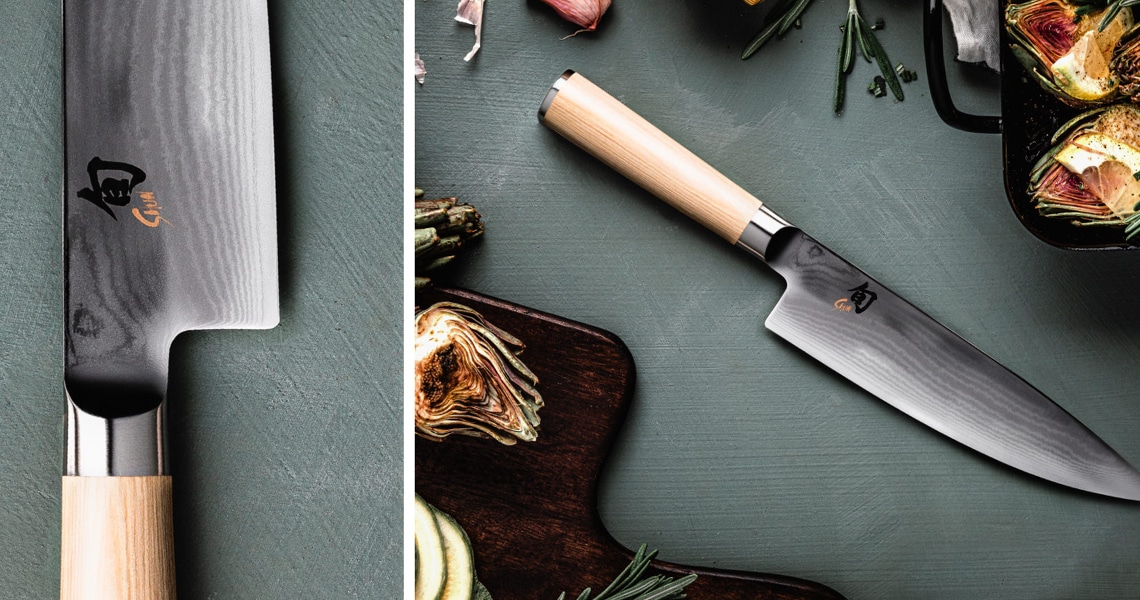 The Shun pedigree can be traced back to the early 1900s, when founder Saijiro Endo first set up shop in Japan's famous city of Seki, known for its 800-year-old Samurai sword-making tradition. But fast-forward more than 115 years, and you'll find that each Shun knife still takes at least 100 meticulous steps to complete. Made from natural resources, and shaped according to the ancient blacksmithing art of the Samurai, these cooking knives epitomise Japanese craftsmanship. Given the quality of the product, it's no surprise that Endo's small enterprise eventually grew to become the Kai Group.
In Japanese, "Shun" is the precise moment during the year when any particular food is at its peak. It's when fruit is at its sweetest; when vegetables are perfectly ripe and ready. Shun knives reflect this Japanese culinary tradition of preparing and eating the freshest food at the perfect "shun" moment.
While remaining true to its ancient heritage of quality, Shun takes full advantage of premium modern materials and state-of-the-art technology. Every piece provides impeccable precision and quality to professional chefs and avid home cooks around the world.