It's a heritage brand with a funky twist," says Dean Pozniak, explaining how he's managed to attract a local and international fanbase of fashion-forward celebrities, influencers and culture-shifters to his brand, Simon and Mary.
History is important: Simon and Mary is named after Dean's Polish grandparents. "My grandfather Simon erected the factory – the first building in Lower Germiston Road, Heriotdale – in the 1950s," Dean says. "Today, there's a constant cling-clanging of hat machines and presses, with steam pumping through the pipes. My father used to come home from work every day with a certain scent. Working here, I now know that the fragrance comes from the dye house. Whenever I walk through, I get nostalgic. It makes me feel young, and reminds me of my dad coming home from work.
"I love the factory. Every night I say good night to it when I lock up. But it's not without its challenges. The factory is old-school, and many of its issues can only be fixed by old-school craftsmen. But I refuse to modernise. We use a six-part process to make our hats. We do it with care; each process adds quality. I don't want to go into the new-school way of hat-making. I love the way we do it, using the original blocks and machines."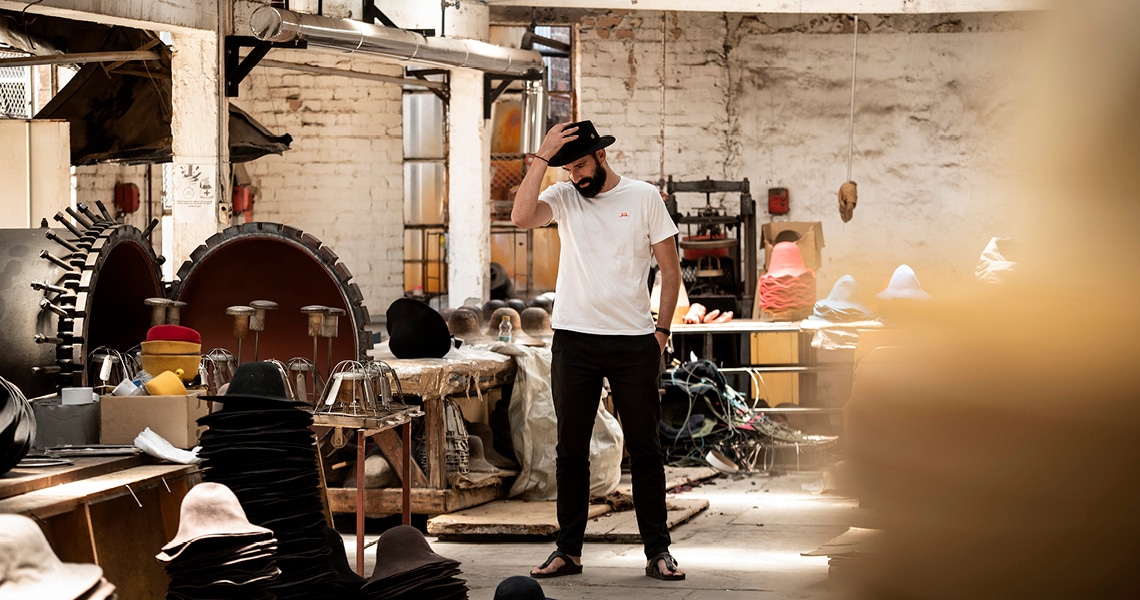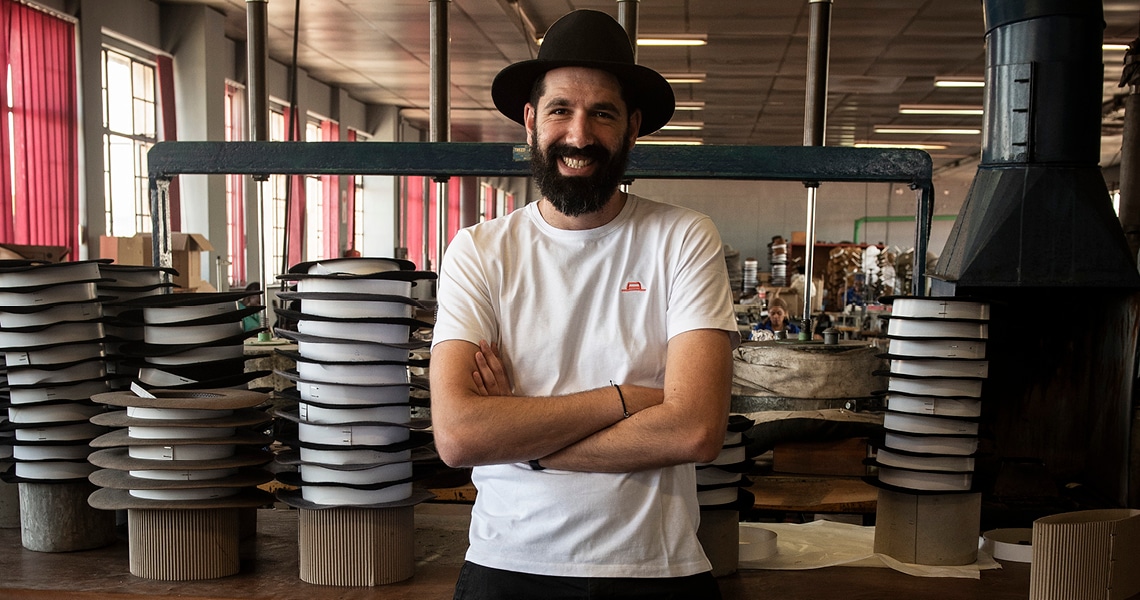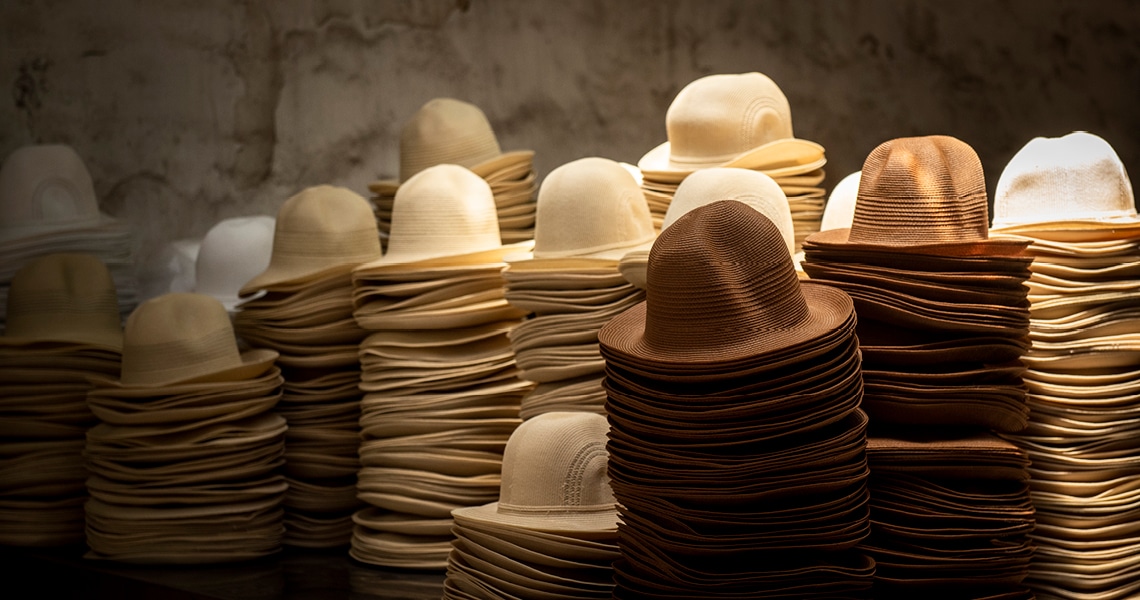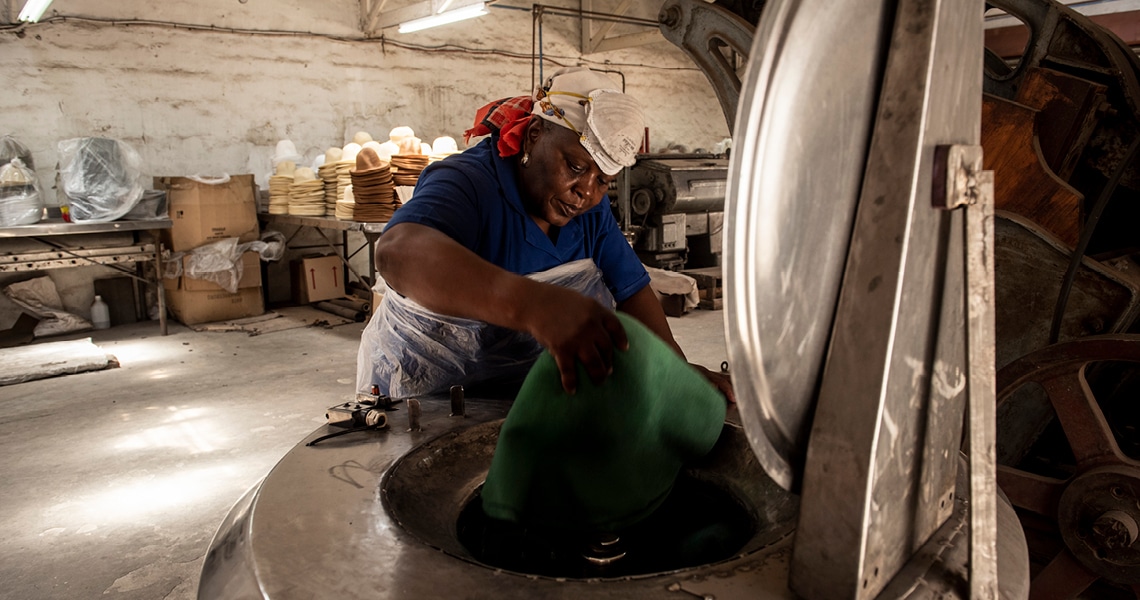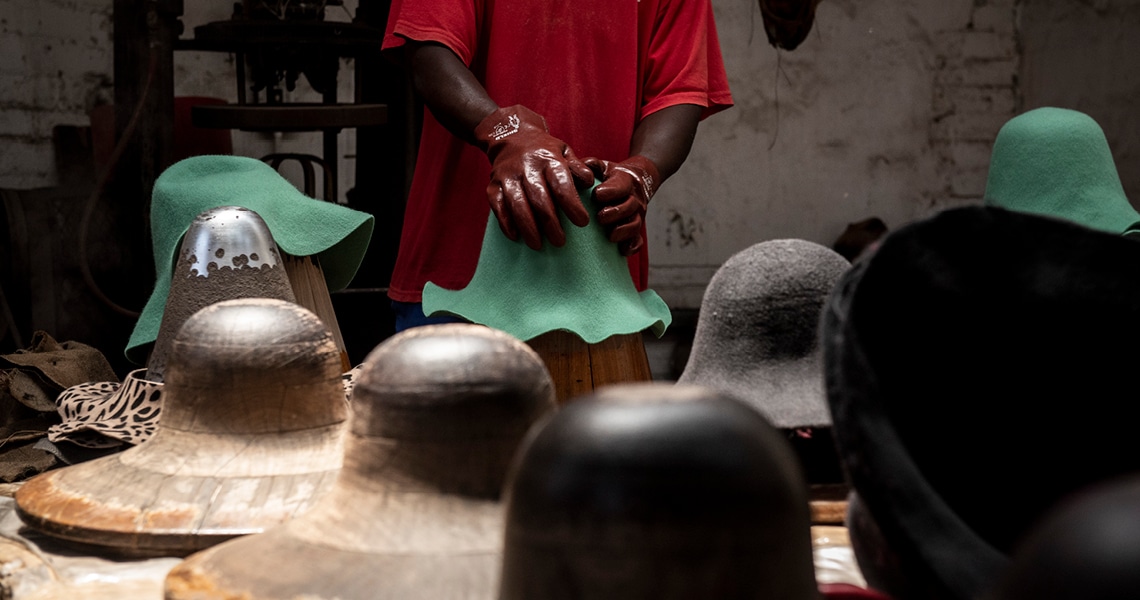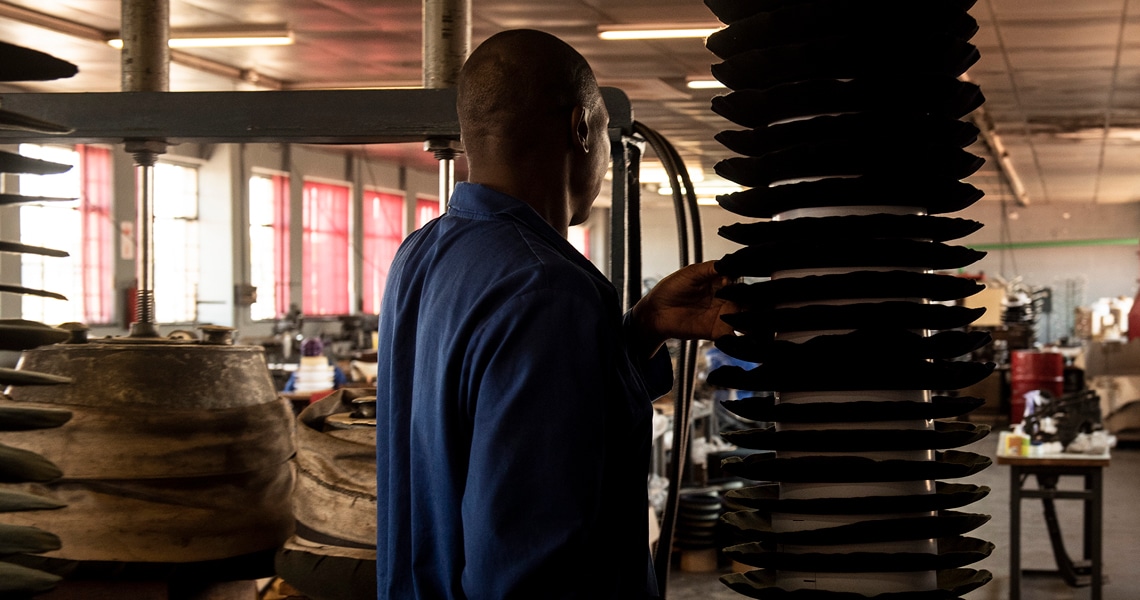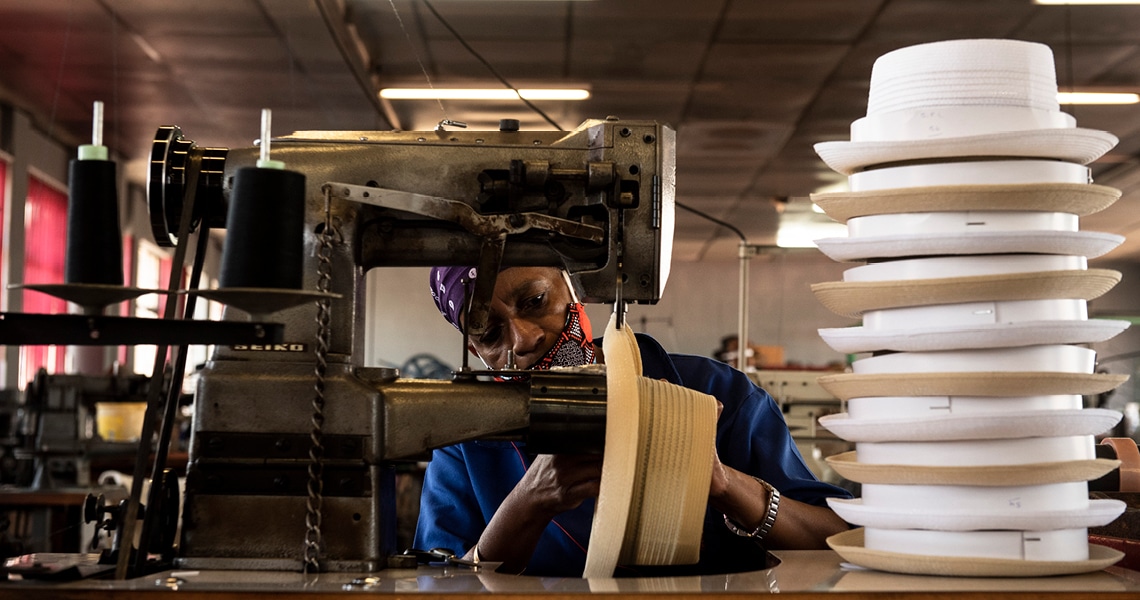 Building on your heritage, how do you strike a balance
between classic and contemporary?
"Hat-wearing in South Africa has always been seen as quite old-school – think Brentwood trousers, polished shoes and a hat to top it all. While still producing some traditional pieces for the older generation, we're now targeting the younger consumer by introducing new colours and styles, and playing around with shorter brims, longer brims and different ribbons.
"We've also been working with local influencers such as Trevor Stuurman and Maps Maponyane to position Simon and Mary as a funky, relevant brand."
Your hats are made from 100% wool felt, hemp and, most recently, cactus leather. How else do you ensure Simon and Mary continues to remain sustainable?
"Using sustainable, plant-based vegan leather is one of the ways we've modernised our 85-year-old business while maintaining the long-standing tradition of quality craftsmanship. To counteract our carbon footprint, a portion of the proceeds from the sale of each hat goes towards planting a tree. To date, we've planted almost 1  000 trees through Greenpop.
"During production, we have to use steam to mould the hats, which means that we use quite a bit of water. But since we installed rain tanks on our premises, we're saving up to 3  000 litres of water per month.
"From an empowerment perspective, our factory's staff complement is about 85% female."
Which designers or brands do you admire?
"I'm a huge fan of Toms, largely because of founder Blake Mycoskie's social impact model. Patagonia's founder Yvon Chouinard has also been a big influence. Locally, I admire Rich Mnisi, Laduma Ngxokolo, Sealand and Good Good Good."