Love it or loathe it, when it comes to popularity contests in South Africa, there's one attraction to rule them all: the V&A Waterfront. Boasting almost 25 million visitors each year, the mixed-use development is situated in the oldest working harbour in the southern hemisphere, with magnificent views of Table Mountain, the ocean and the Cape Town City Bowl.
It's also home to at least 100 eateries, with a few new attractions. These ones are garnering a lot of attention.
SIBA – The Restaurant
SA's most recognised celebrity chef, Siba Mtongana became a household name through her cooking show on Food Network. She's also won multiple international awards. In May this year, she earned high praise from the UK LUX Life Magazine, which named SIBA – the Restaurant Cape Town's Most Exclusive Fine Dining experience for 2023. Then she bagged two Luxe Restaurant Awards back home.  
After starting a pop-up restaurant during Covid, Siba went all-in at the end of last year, making The Table Bay a permanent home for her restaurant. A joint venture with Sun International, SIBA was redeveloped earlier this year to double its floor space.
The airy Afro-luxe restaurant is elegant, treating guests to extraordinary views of the Waterfront. Dining options include an eight-course tasting menu, a reduced menu and Sunday lunch. Siba's popular dishes include traditional Xhosa steamed buns with flavoured butters and chimichurri; cheese stuffed boerewors balls, creamy "bhisto" (tomato and onion relish), topped with shimeji mushrooms; beef fillet with creamy samp and mushroom risotto; and a racy sounding "PUT A RING ON IT" double chocolate mousse with homemade vanilla ice-cream, orange gel and raspberry.  
"I want people to feel comfortable and unrushed when they sit down," Siba explains. "People have always asked me if they can come and eat at my home, so I have included a family aspect with pictures of my husband Brian and our four kids, which can be seen around the restaurant, making it feel like an extension of our home."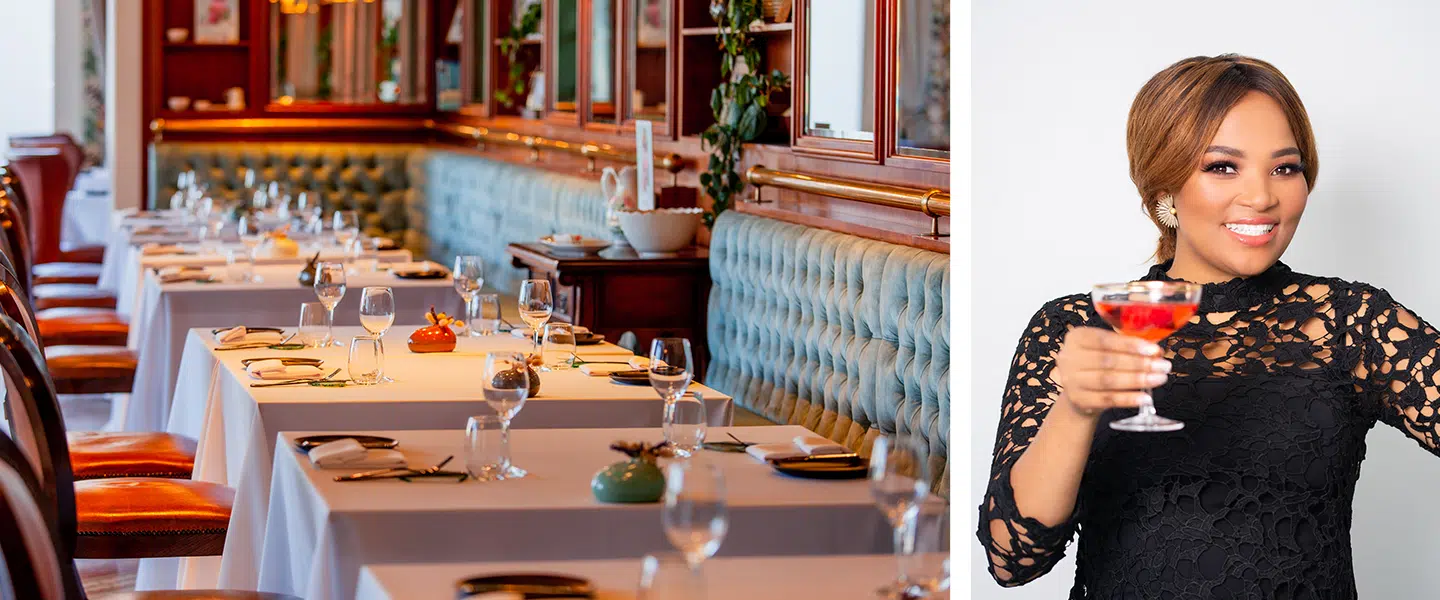 PAUL Patisserie and Boulangerie 
Tracing its origins to 1889, the year that the Eiffel Tower opened, PAUL baked its first pastries in Paris seventy years ago. Since then, from Washington to Johannesburg, Dubai to Singapore, PAUL has opened in 47 countries. It's already popular in Johannesburg with a few stores and this year, it was the Waterfront's turn.
Besides French pastries and breads, which are baked all day, diners are served from breakfast through to dinner. With a focus on eating well and wellbeing, there's a simple children's menu, and a delectable offering for bigger appetites, from fruit and yoghurt, sandwiches, salads, steaks and seafood. The drinks list is masterful: four flavours of iced teas, glorious coffees, signature cocktails, and MCC by the glass.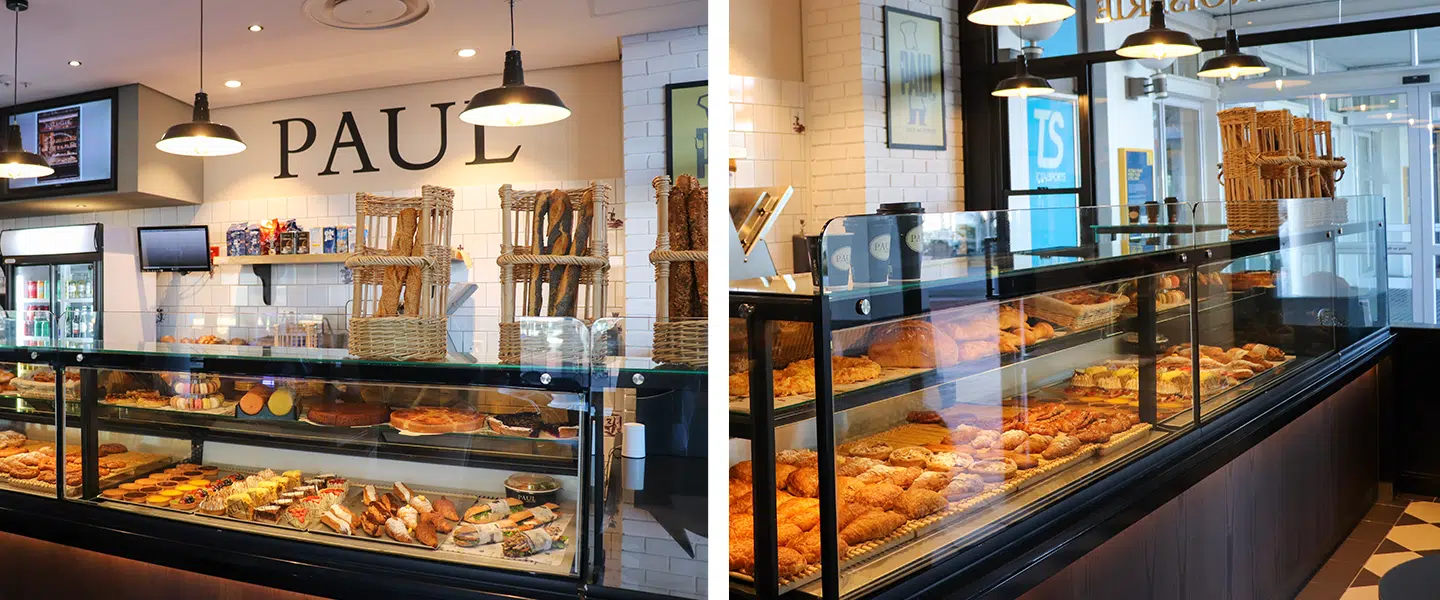 Emazulwini Restaurant
Telling African stories through her food, Mmbatho Molefe's modern Zulu restaurant, Emazulwini, first opened in 2020 as a tiny 10-seater restaurant in Maker's Landing, where it was a runaway success. Now, it's found a new home in the Breakwater Boulevard, where it's grabbing the attention of locals and tourists alike. Emazulwini means "the heavens" in isiZulu, and heavens, Molefe can cook: not only has her restaurant scored a spot on the "World's 50 Best 50 Next" list, but she also won last year's Eat Out Rising Star award.
Diners choose between three, five or seven courses. Her seasonal menu explores innovative ways of presenting traditional Nguni dishes; the seven-course menu kicks off with kale bhaji with coriander chutney; beef heart biltong tartlet; and chicken liver and chocolate sandwich canapes. Winter's all about comfort food, which is why you might want to save space after the umbila (corn breadsticks with sweetcorn mousse), because the lamb, kidney, creamy samp, butternut puree and chakalaka is an unmissable and hearty dish.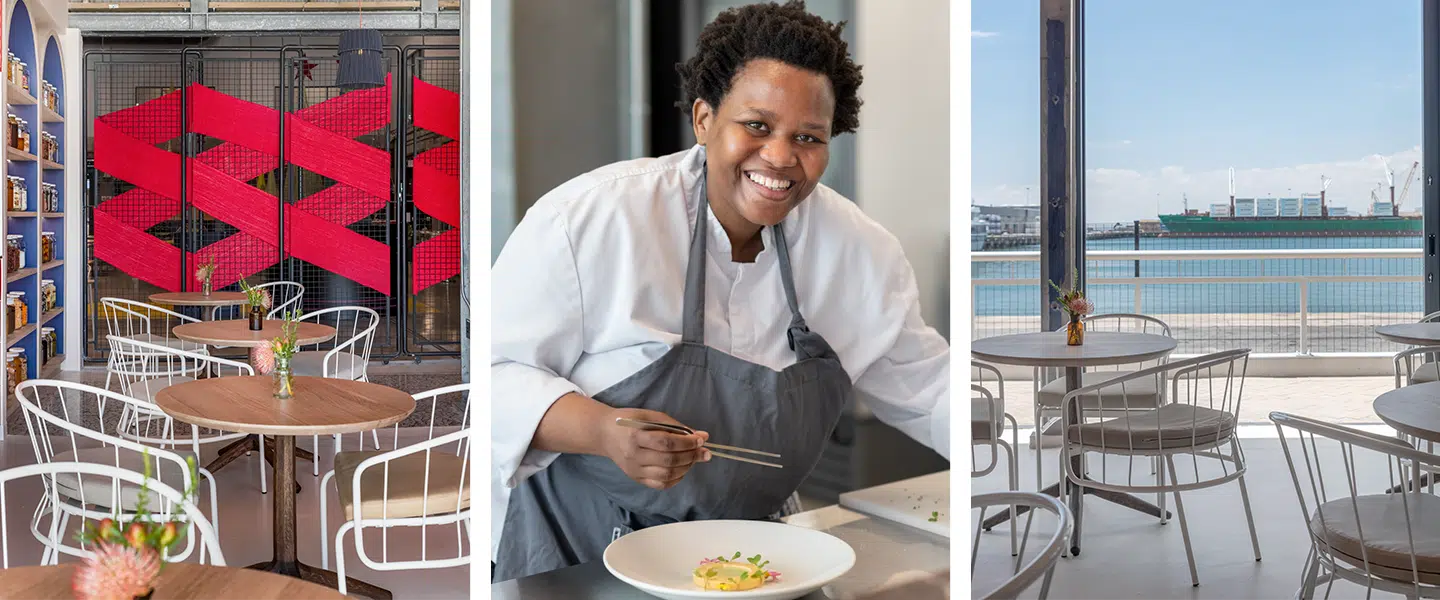 Later this year sees some exciting new openings, including David Higgs' Marble and the Time Out Market Cape Town, which will be replacing the old Food Market.