Jade Paton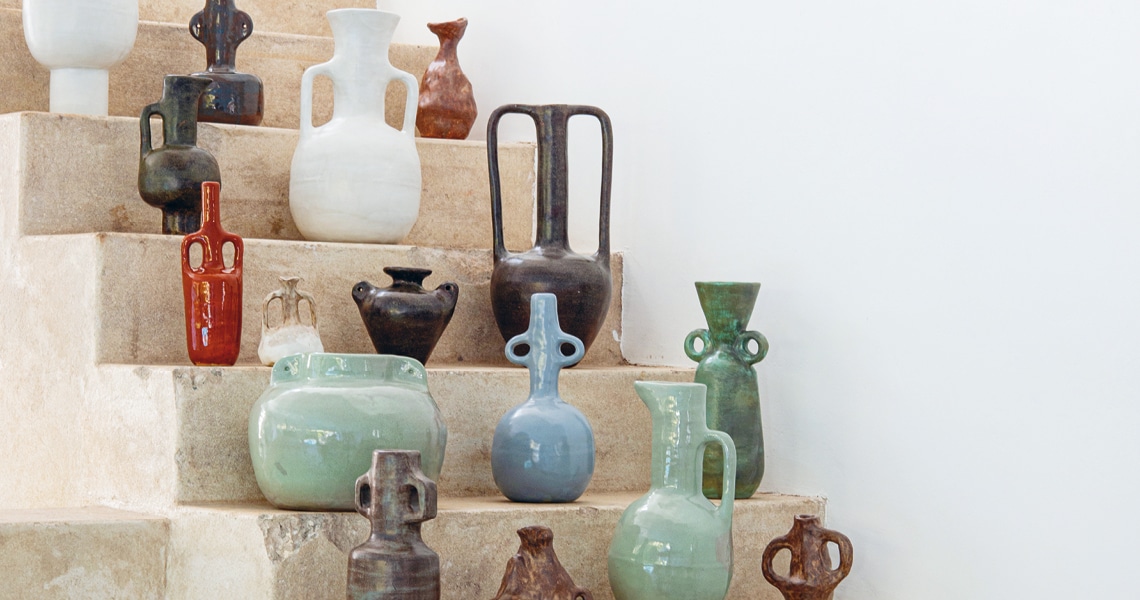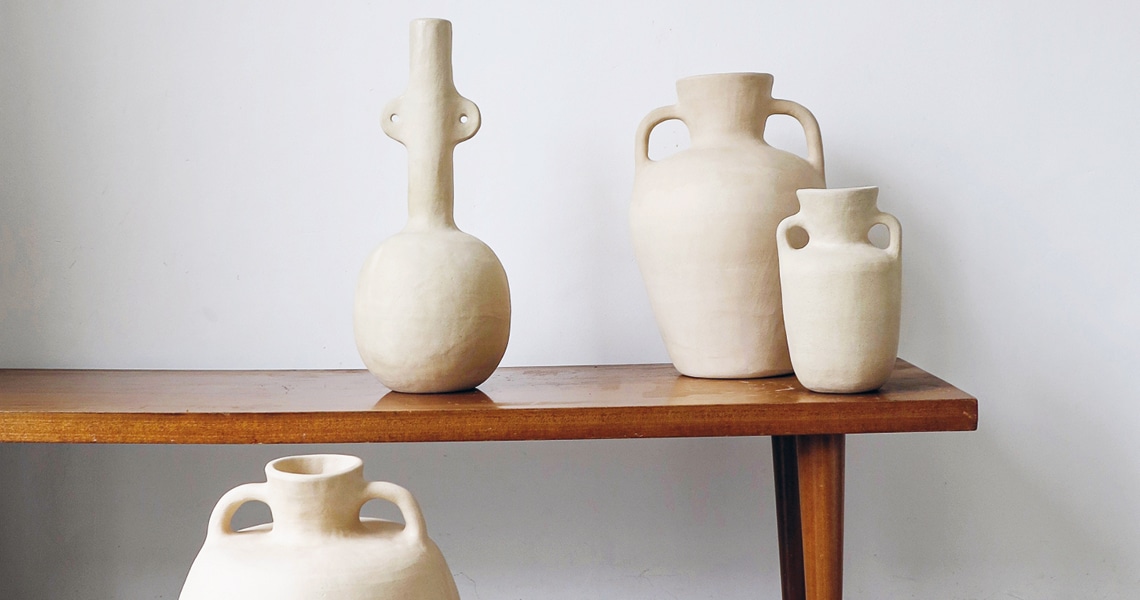 Jade's background in sculpture – she studied at Michaelis School of Fine Art at UCT – paved the way for her move into ceramics. She fell in love with the medium after taking a pottery class in 2018. Inspired by ancient vessels from a variety of cultures, and by forms in nature, Paton loves the malleability of the medium, as well as the fact that she can build three-dimensionally. The volatile nature of ceramics can lead to unexpected results as cracks occur and glazes go wrong – but she accepts this as part of the process. The upside of this unpredictability is that it can also yield positive results.
Ceri MÜller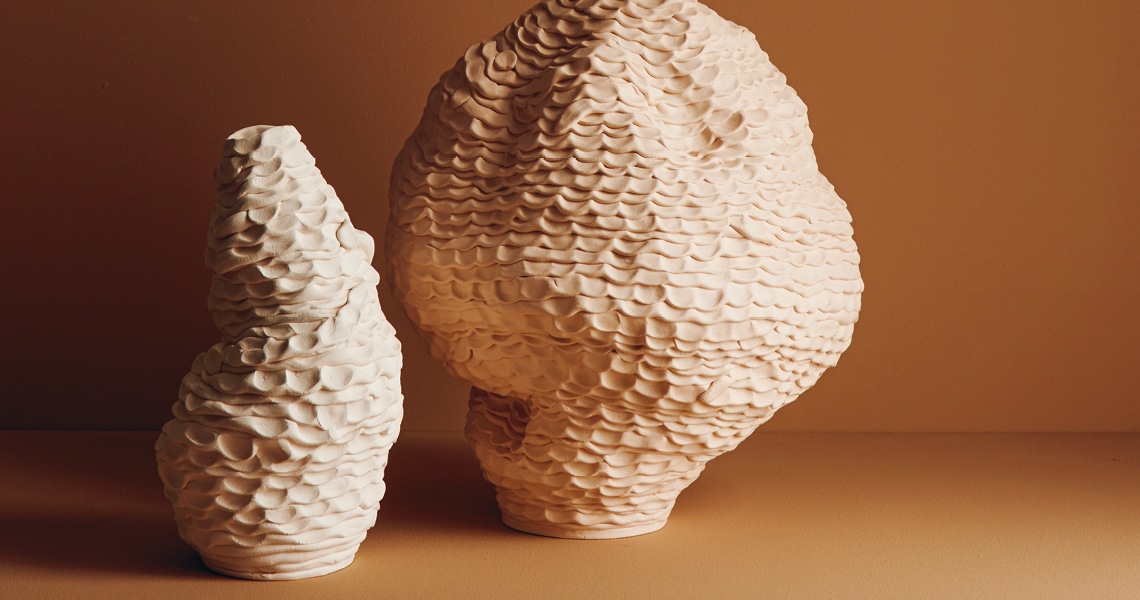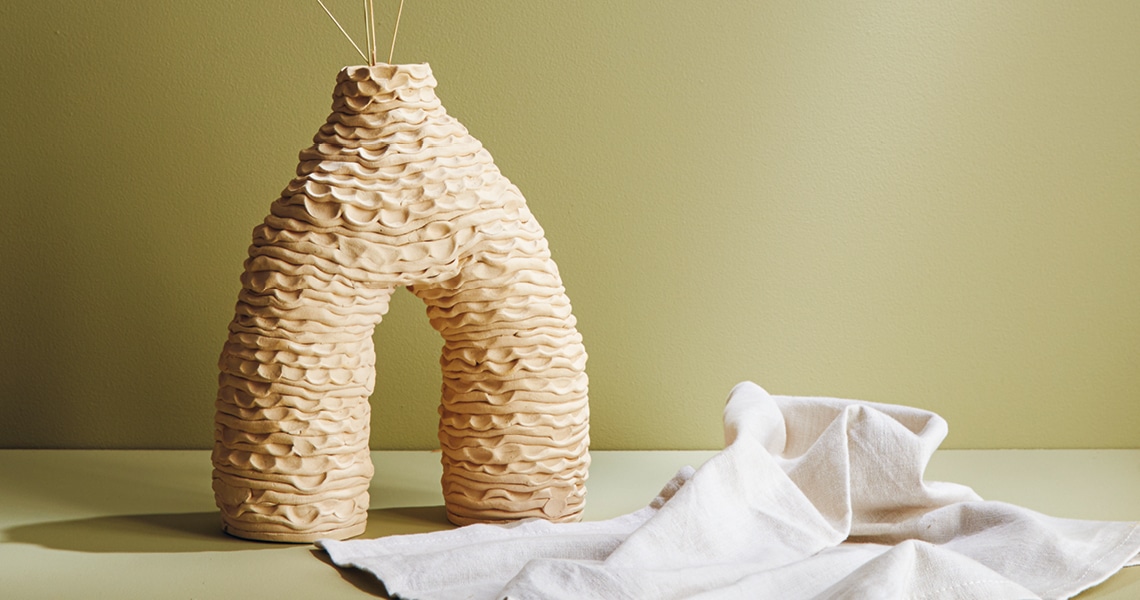 Following a hiatus from art after completing her sculpture studies at UCT's Michaelis School of Fine Art, Müller returned to ceramics as a creative outlet. "I've always loved making things and creating with my hands," she says. "Every evening after work, I'd play around with clay; I found it to be incredibly meditative and soothing." Inspired predominantly by the human body as well as the fluid, organic shapes of the natural world, each of Müller's pieces is a unique expression. "I enjoy getting lost in the rhythm of creating with clay, and seeing what forms emerge," she says.
cerimuller.com | @cerimuller_studio
Nkuthazo Alexis Dyalvane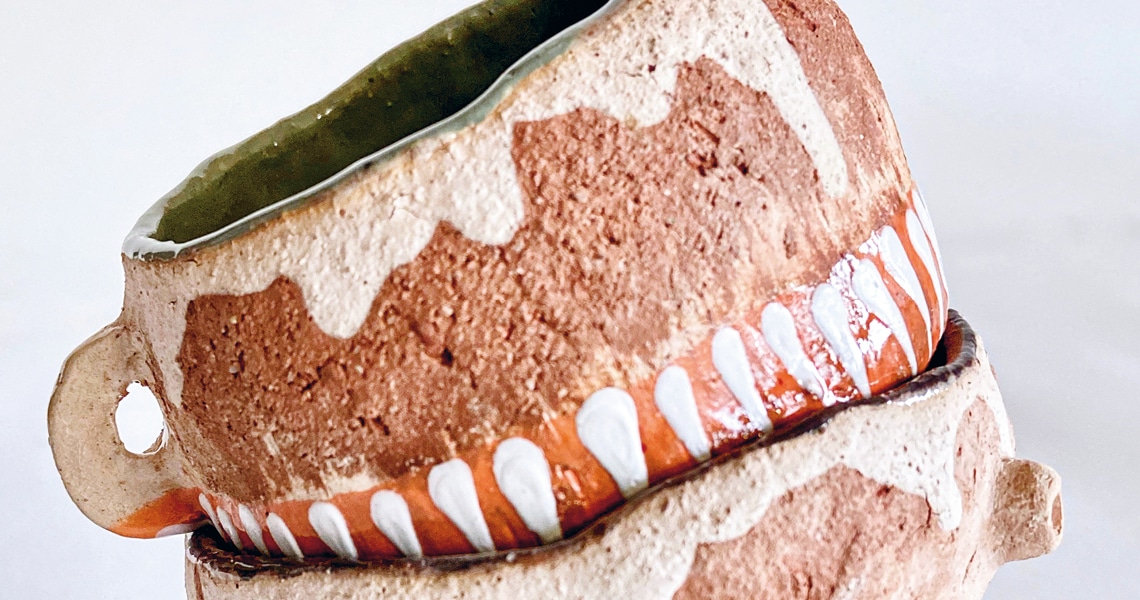 With a background in visual arts (media, multimedia and retail), Nkuthazo has worked in ceramics in different capacities for the last decade, but only started to craft her own in 2018. However, the spark was ignited as early as 2008 when she met Andile Dyalvane, the celebrated ceramic artist who is her life partner. After years of observing and being surrounded by the medium, it became an accessible creative resource to explore. Inspired by the way
in which inner worlds are expressed outwardly, and by nature in its ancient ancestral forms, Nkuthazo's work was finally prompted by a setback in her life. "Clay and other healing therapies became an amazing reset," she says.
Duma Mtimkulu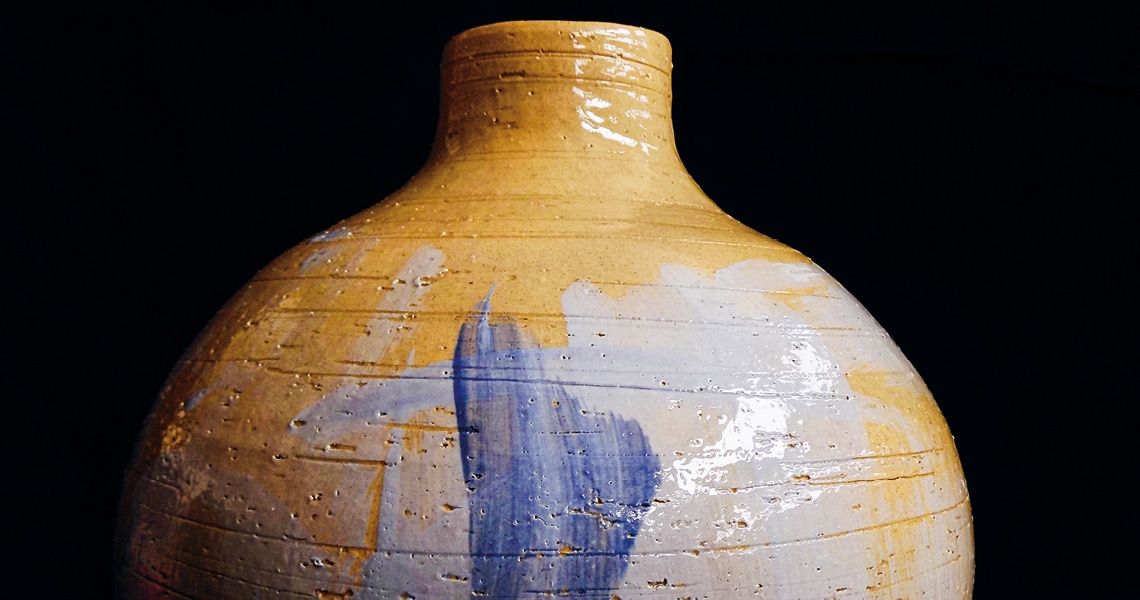 An interest in art from a young age was a foretelling of Mtimkulu's future vocation. While studying fine and applied arts at the Tshwane University of Technology, he discovered ceramics, his major in his final year. He chose to specialise in this field for its opportunity for manipulation and for the freedom of creation. His other motivation was a deeply embedded emotional attachment that he finds hard to put into words. Inspired mainly by the material itself, the textures and the process, Mtimkulu also draws on the places where he works. "I really enjoy the entire process from start to finish," he says.
"I love the idea of working on my own three-dimensional canvases."