These up-and-coming American artists transformed tarmac into art – for a good cause.
During 2020, when social distancing became the norm, driveways became safe places to celebrate milestones – and canvases for heart-warming chalk-art messages.
To mark this, Lexus commissioned six emerging artists in the US to create inspiring murals that reflect their communities. The final murals were revealed on Lexus's social channels in December. What's more, for each positive social media post with the hashtag #GiveAmazing, Lexus donated $200 to the charity Toys for Tots, operated by the US Marine Corps Reserve.
City: Chicago, Illinois
Artist: Pugs Atomz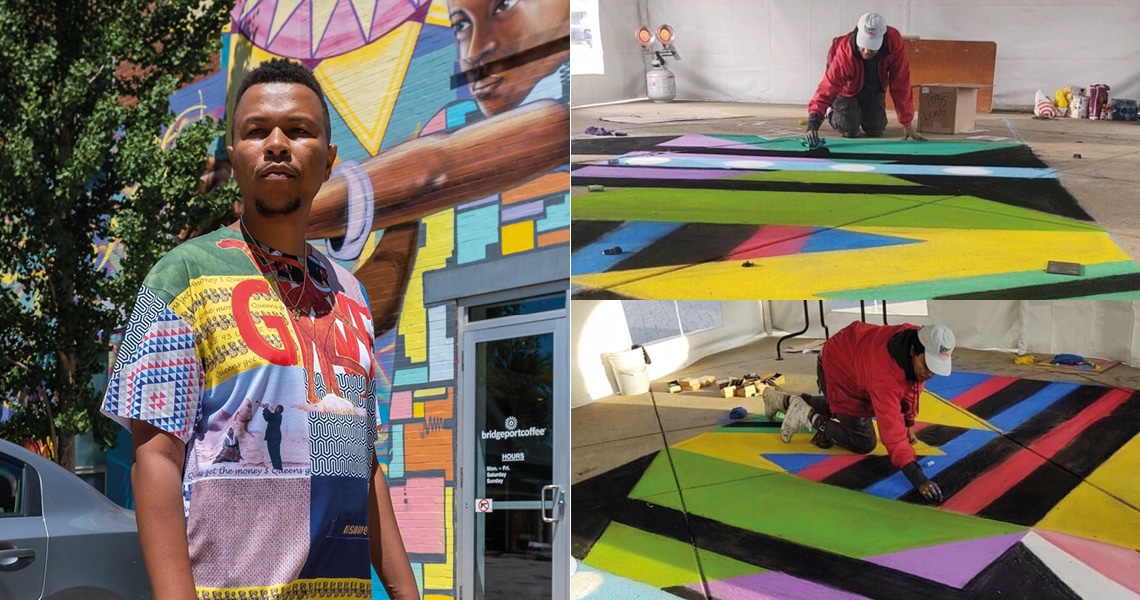 Pugs Atomz's Chicago roots run deep. A multitalented artist with experience in video, design, music and fashion, he showcases the diversity and heritage of his Chicago community through his vibrant artwork.
City: Westmont, Illinois
Artist: Langston Allston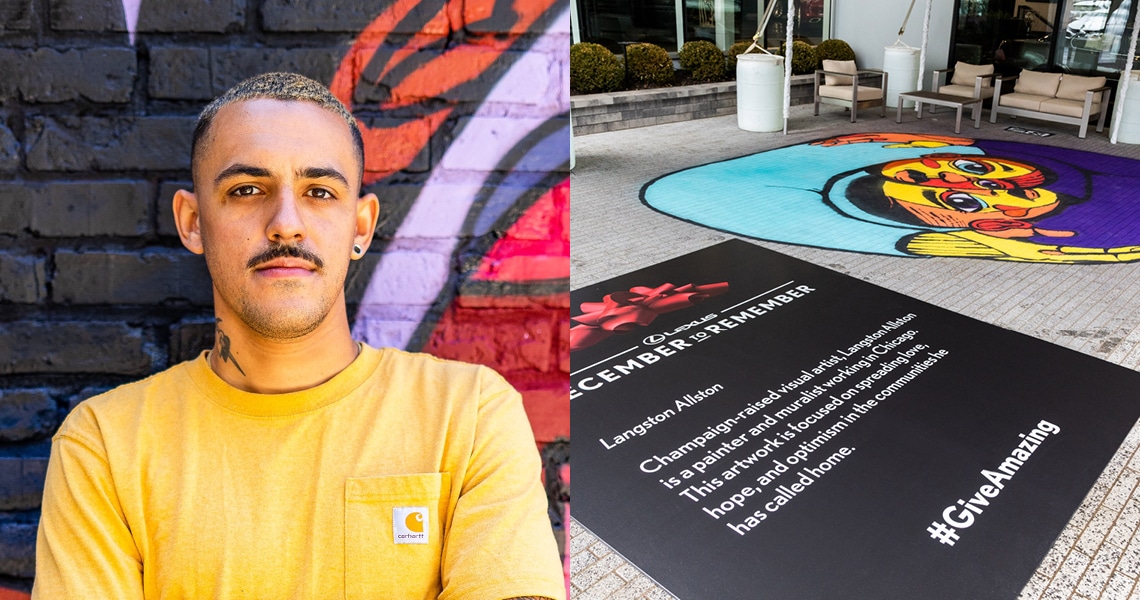 Illinois native Langston Allston is a painter and muralist who primarily works in Chicago. His bold artwork is focused on spreading love, hope and optimism in the neighbourhoods he calls home.
City: Philadelphia, Pennsylvania
Artist: Miriam Singer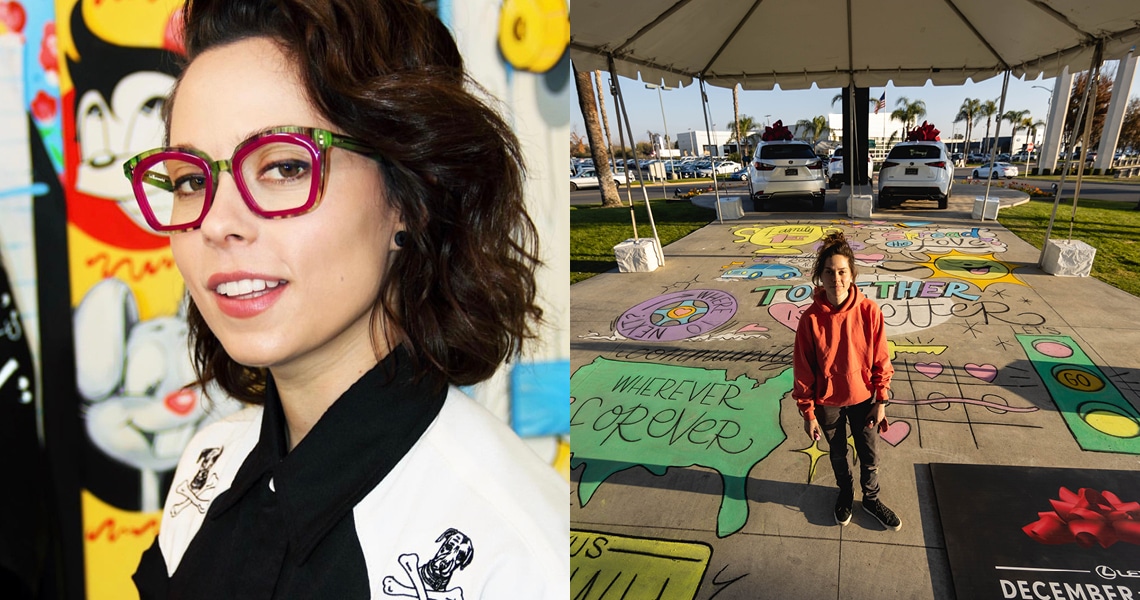 Miriam Singer's work is inspired by local cityscapes. She uses a combination of print-making and drawing media to create works on paper, as well as designs for public
art projects.
City: Los Angeles, California
Artist: Nina Palomba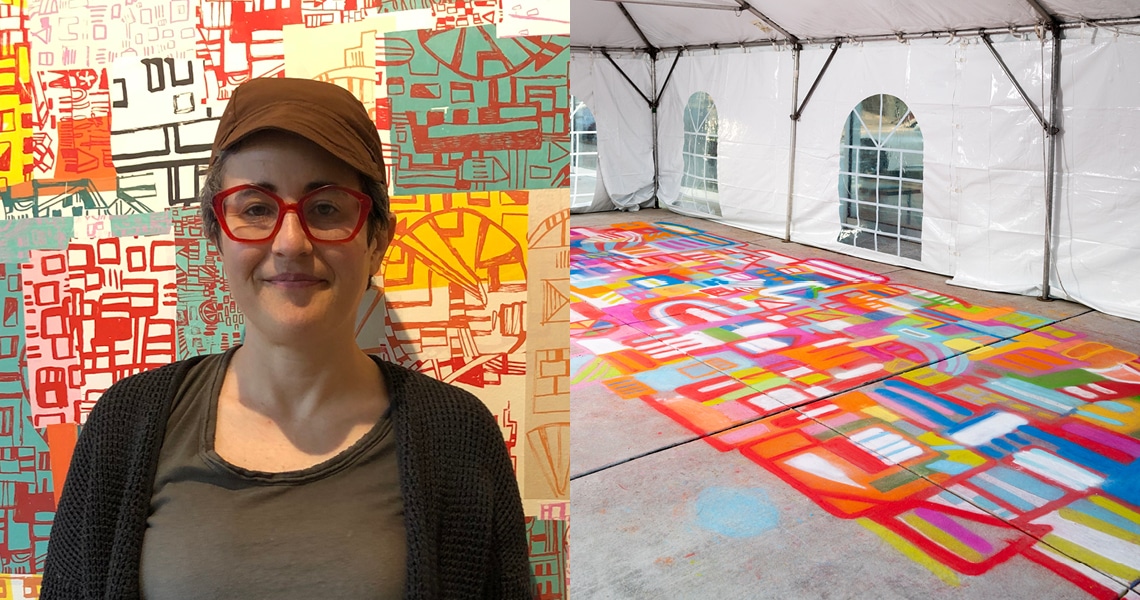 Inspired by her home state of California, Nina Palomba's whimsical style blends street and pop art. Her work is about being inclusive, positive and family-focused, and is an illustrative narrative of her life.
City: Miami, Florida
Artist: Cinthia Santos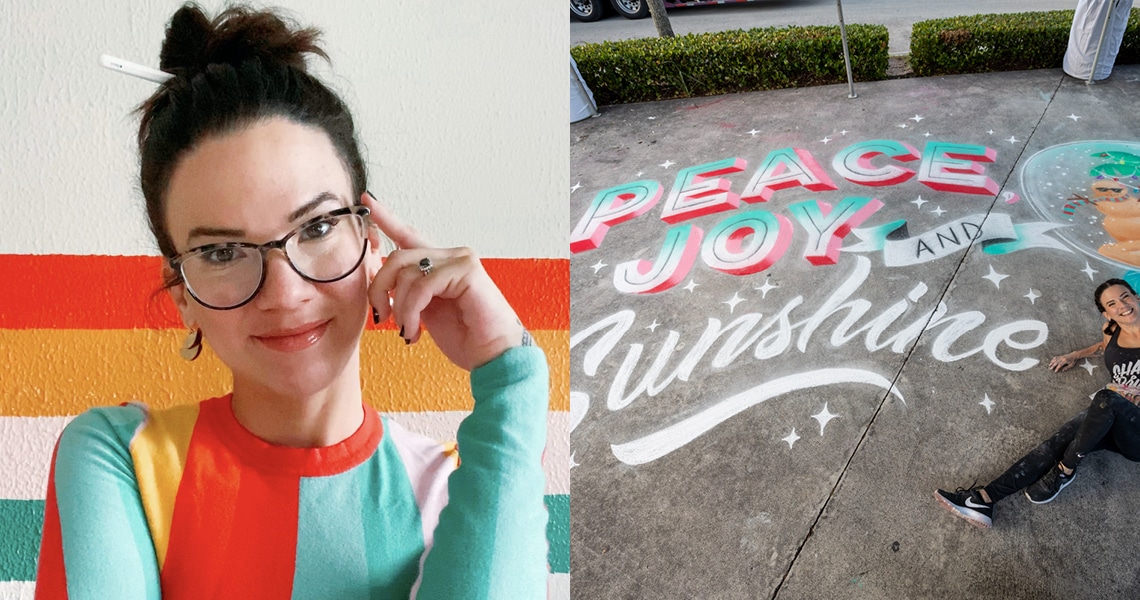 A Cuban native, Miami-based Cinthia Santos is famous for her hand-lettered chalk menus. She is a self-taught lettering artist and a highly skilled illustrator… and a self-proclaimed crazy plant lady.
City: Dallas, Texas
Artist: Catie Lewis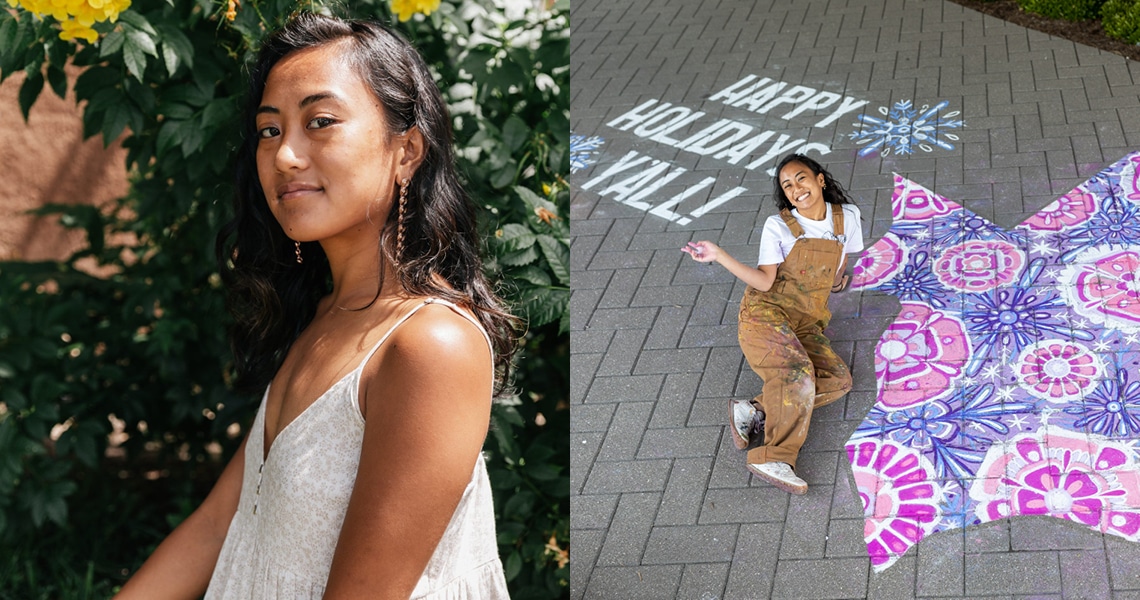 Austin-based Catie Lewis is an independent artist and muralist originally from the Philippines. She's best known for her oil paintings, line drawings and large-scale murals for homes and businesses.