Sustainable tourism is a growing trend as more and more people choose to become responsible and eco-friendly travellers, with sustainability and the ecological impact of their visits top of mind when selecting their destinations.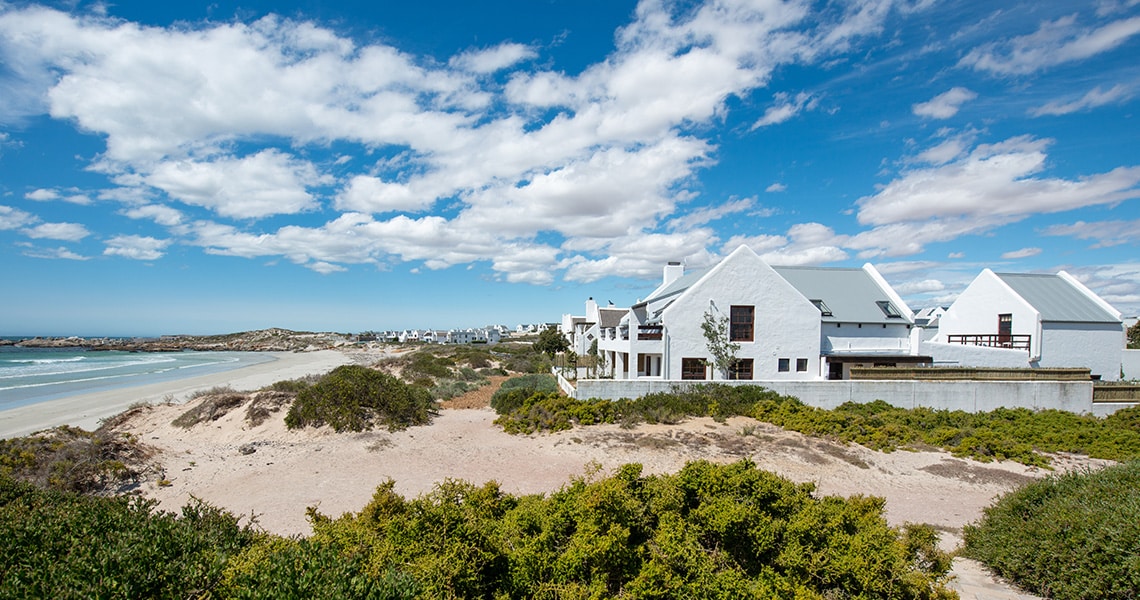 Mediterranean style
If this is your agenda and you're on the lookout for a beachside break, consider a visit to Gonana Guest House, Paternoster's first sustainable and environmentally conscious guest house.  
A quaint fishing town on the West Coast, Paternoster is a romantic and picturesque spot, known for its limewashed fishermen's cottages, white sandy beaches, azure waters and Mediterranean-style atmosphere. It blooms with colour in spring, dazzles with light in summer and is the perfect cosy-up spot in the cool and misty winters.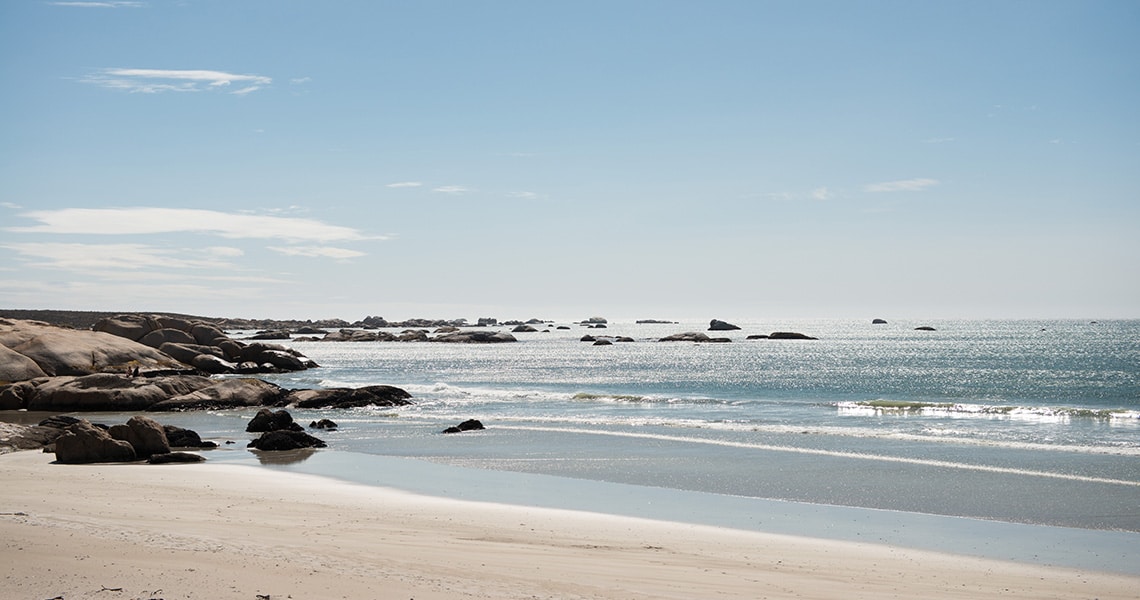 Eco-friendly and off the grid
Gonana ensures that whatever time of the year you choose to travel, you will be romanced. The property is located on the Bekbaai beach alongside a greenbelt and, taking full advantage of this pristine environment, it's been designed to be off the grid and completely eco-friendly. The water is recycled, power is solar generated, plastic usage is minimal, it's chemical free, the gardens are indigenous and water wise, and the decor is all-natural and sourced locally.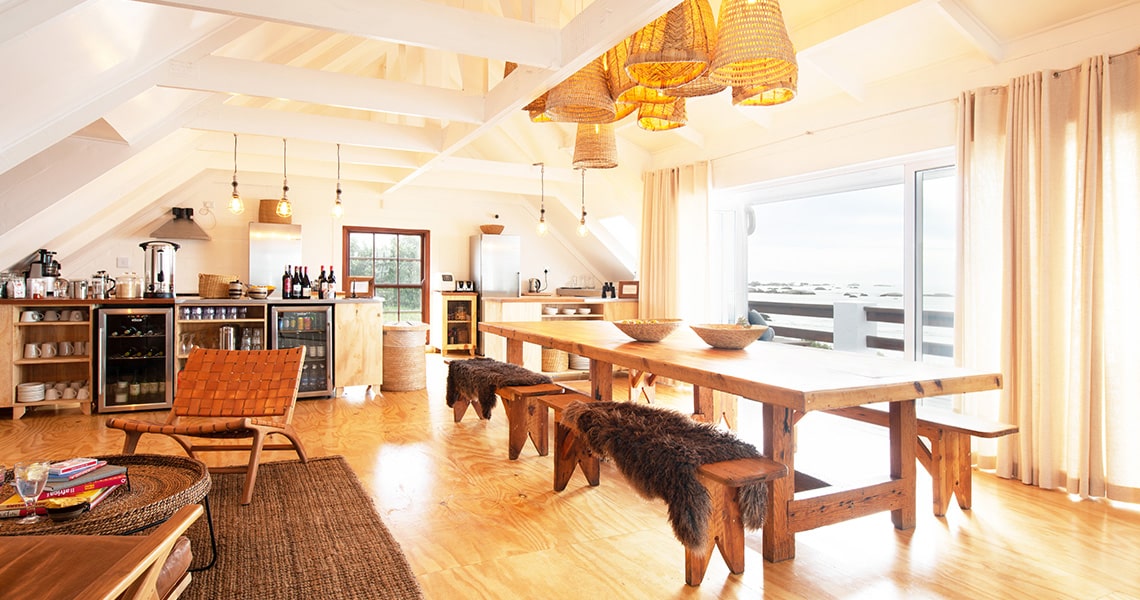 Gonana is Swedish entrepreneur and interior designer Jonas Sandström's third guest house in the Cape. He renovated the small eight-room house, extending it to include a swimming pool, large sash windows, and an expansive veranda on the first floor for incredible views of the ocean and sunsets. 
Pared-down luxury
The name Gonana is derived from the Zulu word 'embrace', and here you will be enfolded in pared-down, comforting luxury. Think neutral palettes that calm and restore, private terraces and balconies, soft Swedish sheepskins, a large entertaining-style dining table, skylights and big windows to appreciate the light and vistas, leather couches and woven leather chairs, and a cosy fireplace that beckons.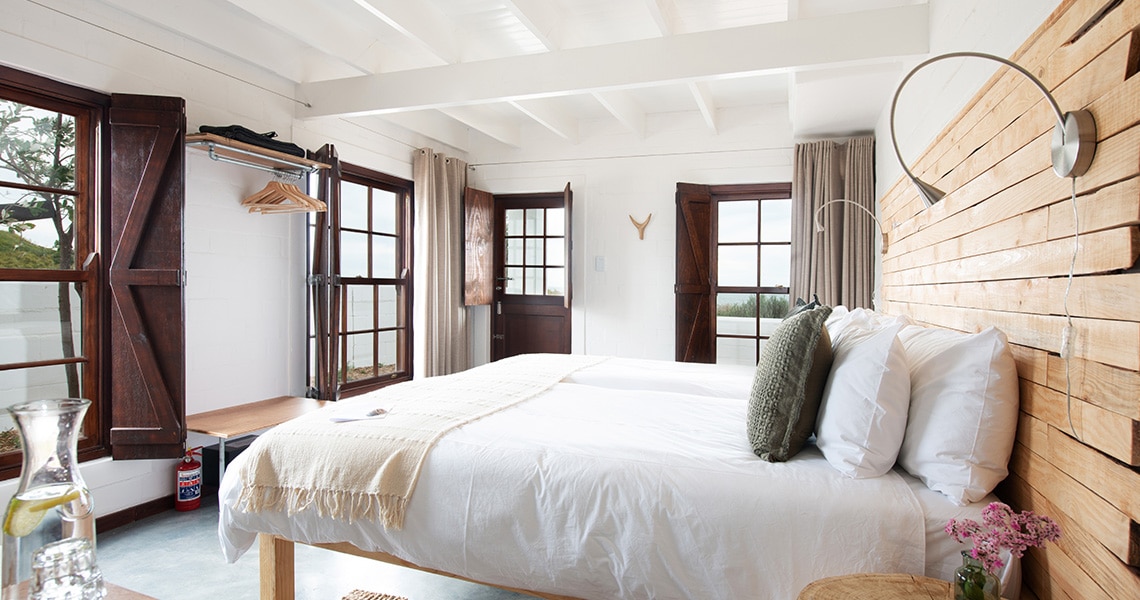 There are eight en-suite guest rooms, seven of which have private terraces or balconies, and three of which lead directly to the beach. The upstairs room, which sleeps three, has its own private balcony. The main balcony, with its comfy cushions and incredible views of sunsets over the Atlantic Ocean, is the spot to be if you're in the mood for quiet time.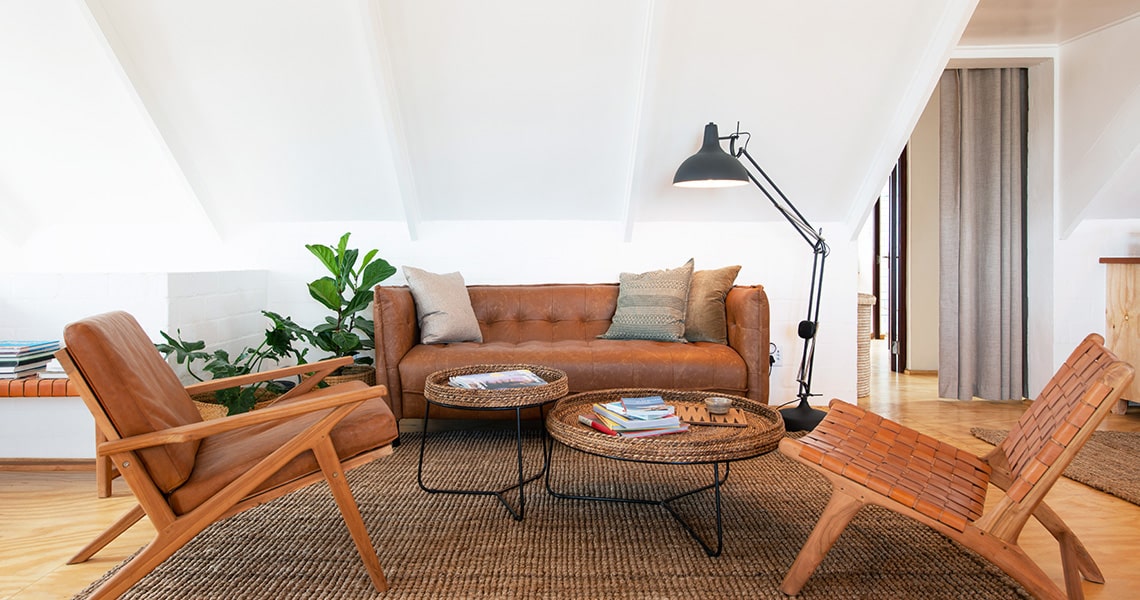 Scenic Cape routes
Gonana Guest House is a member of Cape Country Routes (CCR), a group of more than 20 privately owned hotels, lodges and guest houses – chosen for their character and charm – located along the most scenic routes in the Eastern and Western Cape. Started in 1997 to encourage visitors to explore the routes between the harbour cities of Cape Town and Port Elizabeth, CCR is all about providing the best in tourism in a sustainable and responsible manner, with a focus on assisting community projects in the surrounding areas.