1. LIGHT WHERE YOU NEED IT WITH BLADESCAN TECHNOLOGY
Travelling at night can be risky, which is why Lexus has fitted the RX with its advanced LED adaptive high- beam system featuring BladeScan technology. Exclusive to the RX450h SE hybrid model, BladeScan might sound like science fiction but in actual fact it's a unique lighting system that utilises a rotating mirror reflector to optimise a driver's field of view. By reflecting light off this mirror Lexus is able to vary the shape and depth of the high-beam projected with pinpoint accuracy. Indeed, illuminated and shaded areas are now controlled in 0.1° increments – something that virtually eliminates the "dazzling" of oncoming traffic. At the same time pedestrian recognition has also increased from 32m to 56m, thus ensuring a safer nighttime environment for all.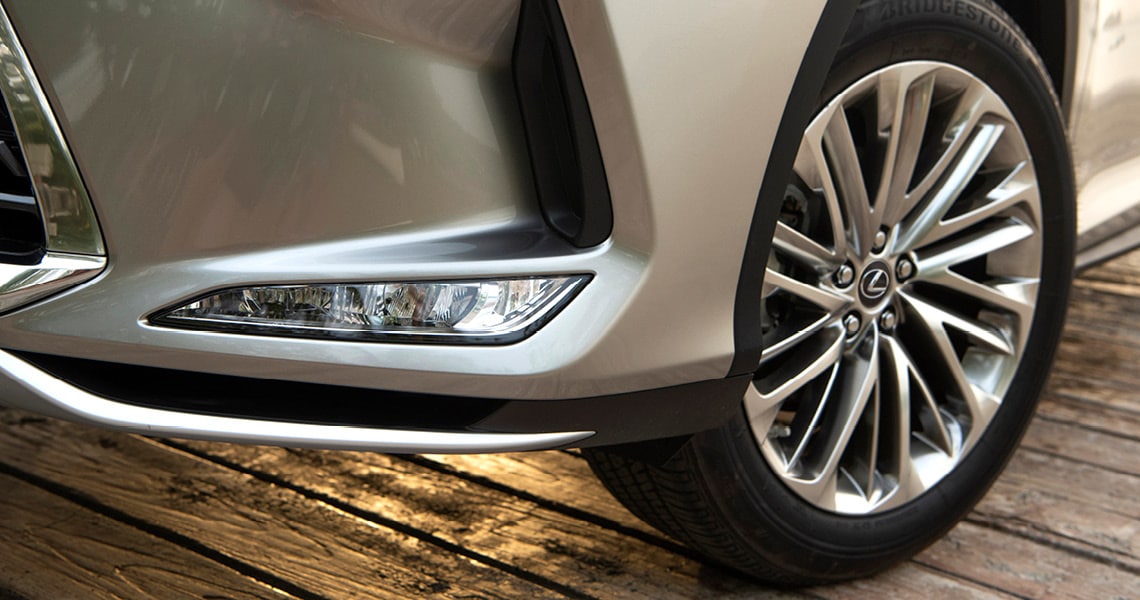 THE INTERIOR COUP DE GRÂCE IS THE LFA-INSPIRED DIGITAL GAUGE CLUSTER THAT PROVIDES RACE-INSPIRED INFORMATION SUCH AS G-FORCE METRICS AND POWER DISTRIBUTION.
2. THE NEW ART OF PERFORMANCE
The Lexus RX350 F-Sport delivers a more engaging drive with its Adaptive Variable Suspension system (AVS). As seen in the LC500 coupé and convertible, AVS lets you customise dampener settings to suit real- time driving conditions. Depending on what kind of road you're faced with, you can either soften them for improved ride comfort or make them firmer for sharper handling and reduced body roll when carving through corners. Other model-specific enhancements include 20-inch split 10-spoke alloy wheels as well as an F-Sport body kit. Inside the cabin you'll find body-hugging F-Sport seats, perforated leather sports steering wheel and aluminium pedals. The interior coup de grâce, however, is the LFA-inspired digital gauge cluster that provides race-inspired information such as G-force metrics and power distribution.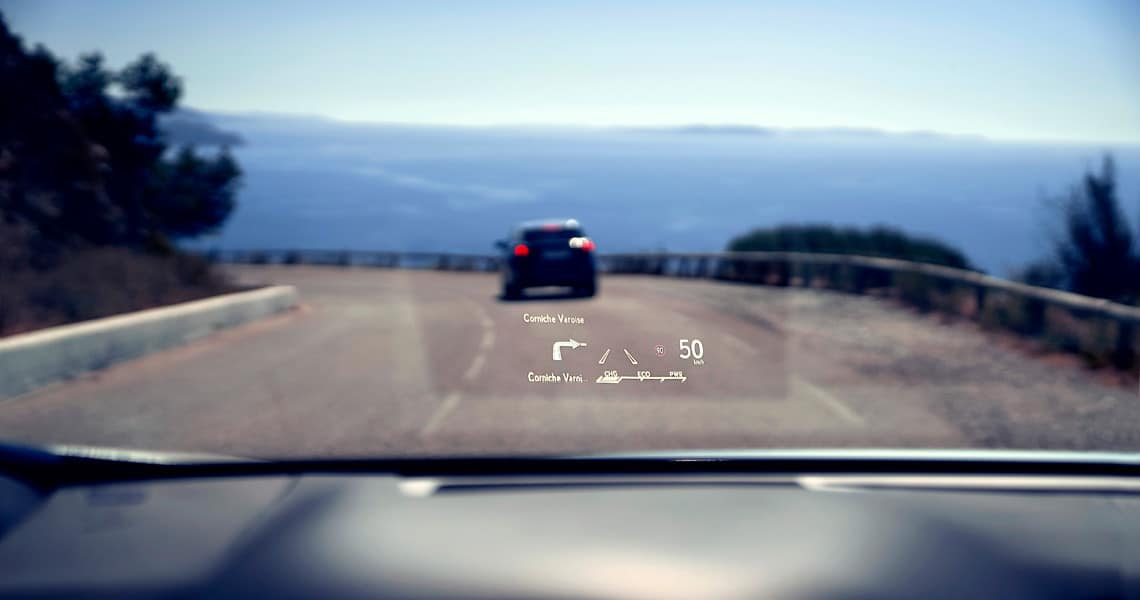 3. CUSTOMISE YOUR DRIVING EXPERIENCE
Standard on the Lexus RX is Drive Mode Select: a feature that allows you to tailor your vehicle to suit your driving needs. Actuated via a rotary knob on the centre console, you can flip between three preset modes – Eco, Normal and Sport S. By managing engine output and softening throttle response, Eco allows you to get the most mileage from your tank. Normal strikes a balance between fuel economy and driving performance while Sport S sharpens throttle and engine response for maximum driving pleasure. The RX450h SE hybrid gets an additional EV mode for electric-only propulsion. Lastly, the racy RX 350 F-Sport offers two exclusive drive modes: Sport S+ enhances steering and adjusts the adaptive variable suspension, while Custom allows you to personalise all available parameters to suit your preference.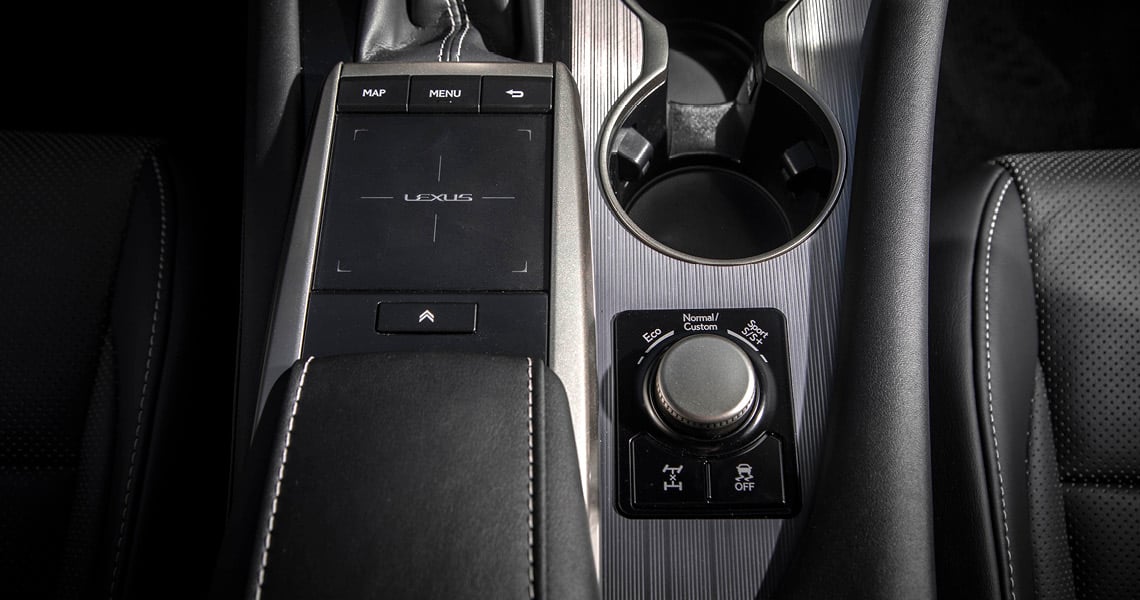 4. DRIVE LIKE A FIGHTER PILOT (HUD)
To help keep your eyes fixed on the road ahead, Lexus has fitted the RX its latest Heads-Up Display (HUD) technology. Similar to what you'd find inside a fighter jet and available exclusively in the RX450h SE hybrid, this feature projects onto the windscreen glass in front of you all the crucial driving information you need to know including audio, navigation, gear selection, current speed and RPM. It also happens to be the largest HUD system ever offered by Lexus, measuring an impressive 240mm x 90mm.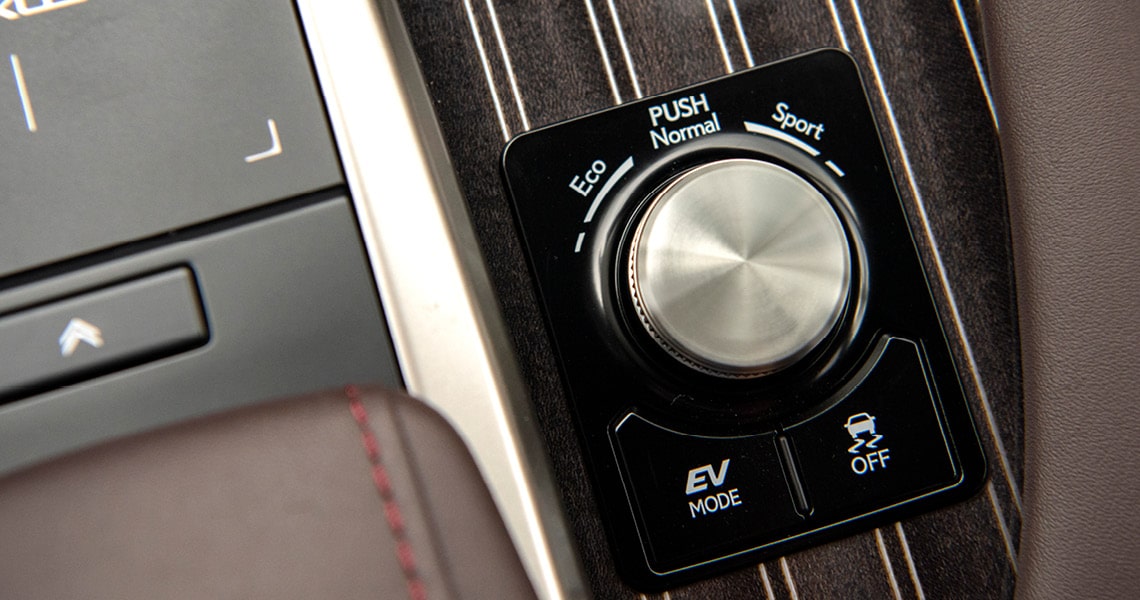 5. ENTERTAINMENT DONE RIGHT
All Lexus RX models sport a new 12.3-inch touchscreen infotainment system mounted further forward on the centre console for a wider viewing angle and easier operation by both driver and passenger. Multimedia functions can be accessed via an all-new trackpad version of the Lexus Remote Touch Interface or through voice control – the choice is yours. Smartphone connectivity has never been easier and both Apple CarPlay and Android Auto are fully catered for. Another useful feature is the on-board Wi-Fi hotspot that comes loaded with 15 gigabytes of complimentary data to get you started on your journey. You can also expect to find a wireless charging pad and four USB ports, an ambient lighting package and in the case of the RX350 F-Sport and RX450h SE hybrid models, a 15-speaker Mark Levinson sound system.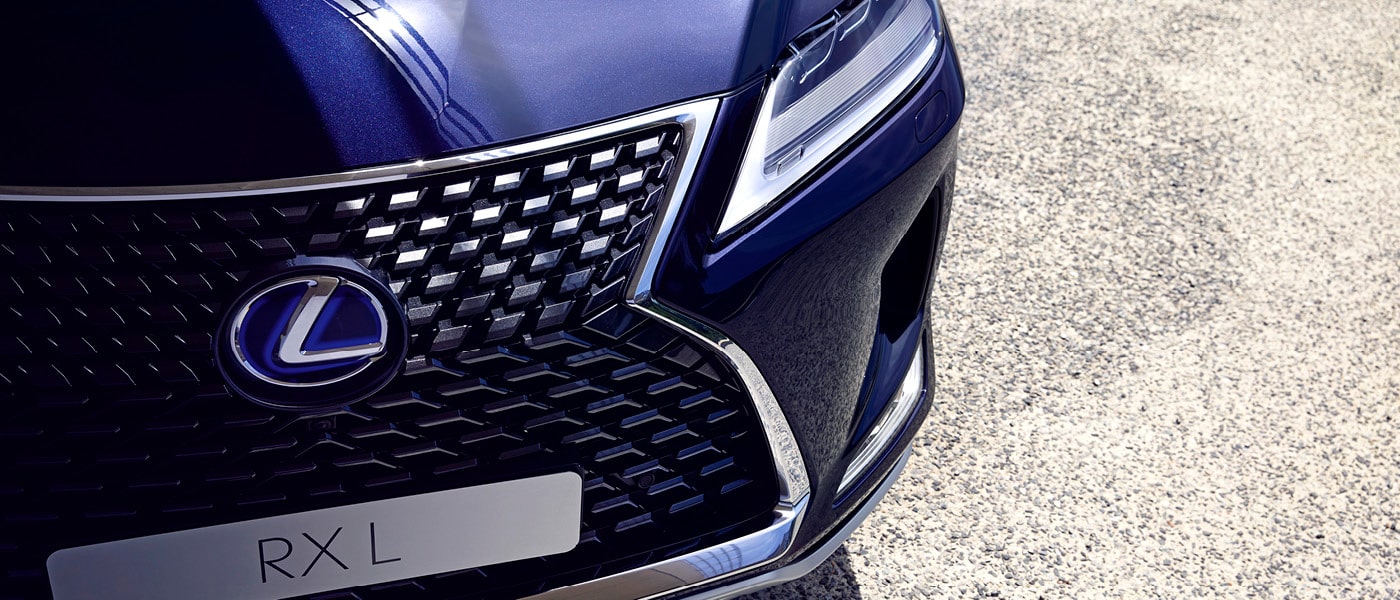 6: SMOOTHNESS AND STABILITY IN ALL CONDITIONS WITH AWD
The Lexus RX is hooked up to an intelligent all-wheel- drive system (AWD) that uses steering and throttle angles, vehicle speed and yaw rate to automatically control torque distribution between the front and rear axles. This ensures optimal traction no matter what the road throws at you. There's also an AWD Lock mode that allows you to draw maximum all-wheel grip at speeds of up to 40km/h. Feeding power through to this system is a smooth and quick-shifting eight-speed automatic transmission geared to provide both swift acceleration from standstill as well as effortless (and frugal) highway cruising. Steering wheel paddle shifters allow you to take control and change gears manually whenever you like.