Although Lexus offers a slew of flagship saloons and SUVs, the Lexus NX boasts the distinction of being the marque's most technologically advanced vehicle in 32 years, or since its inception.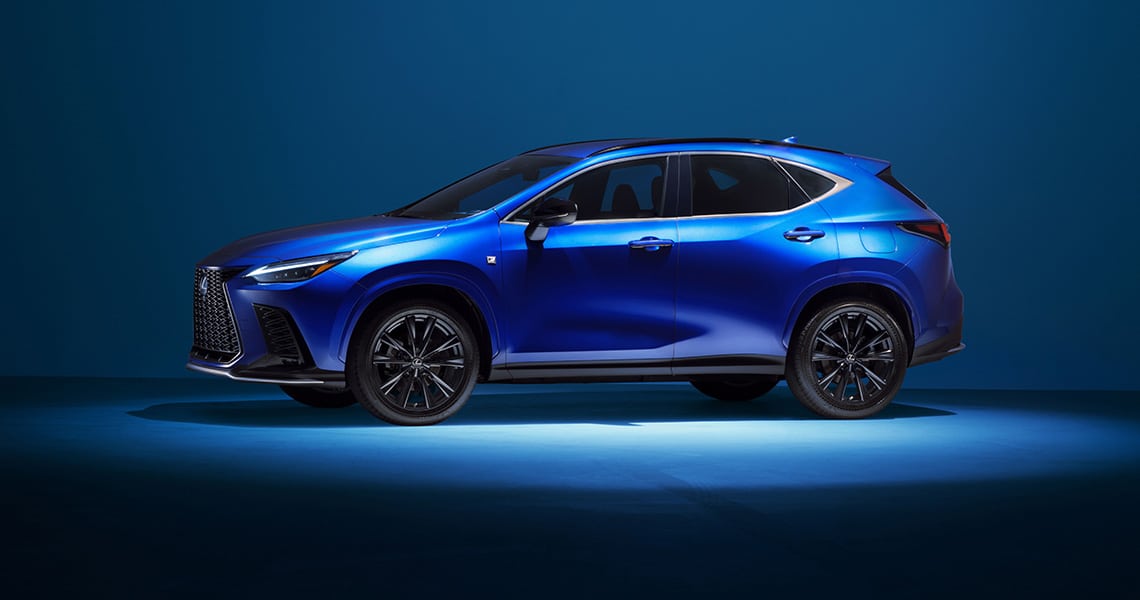 Sharp styling
The NX's updated grille continues to dominate the front, with taut creases and bold style lines giving the impression of a lean athlete about to pounce. Blade-like taillamps spread across the full width of the rear, their dramatic lighting adding to the overall sense of luxury. The design in general is sharp and purposeful. Then there are the fiercely chiselled F Sport versions with their enhanced body proportions and exclusive paint colours to consider. 
Hybrid drive
Choose the (non-hybrid) NX 350 and you'll have access to the new turbocharged 2.4–litre engine paired with an 8-speed automatic. Performance from this 205kW engine is impressive: 0-100kph in just 6.8 seconds. That's hot hatchback power, and 0.5 seconds faster than the model it replaces. Beneath this model, the NX 350 features a naturally aspirated 2.5–litre engine with Stop/Start technology and 151kW. It performs the same sprint in just 8.2 seconds. Above it is the 178kW (combined power) NX 350h hybrid with its 7.2–second 0-100kph time.
At the tippy-top of the range you'll find a second hybrid model, the new NX 450h+ plug-in hybrid. It remains whisper quiet but enjoys a 58km electric-only range, and thanks to its combined Hybrid Drive (including the lithium-ion motor) can sprint to 100kph in 6 seconds flat. This is helped in part by the clever AWD system.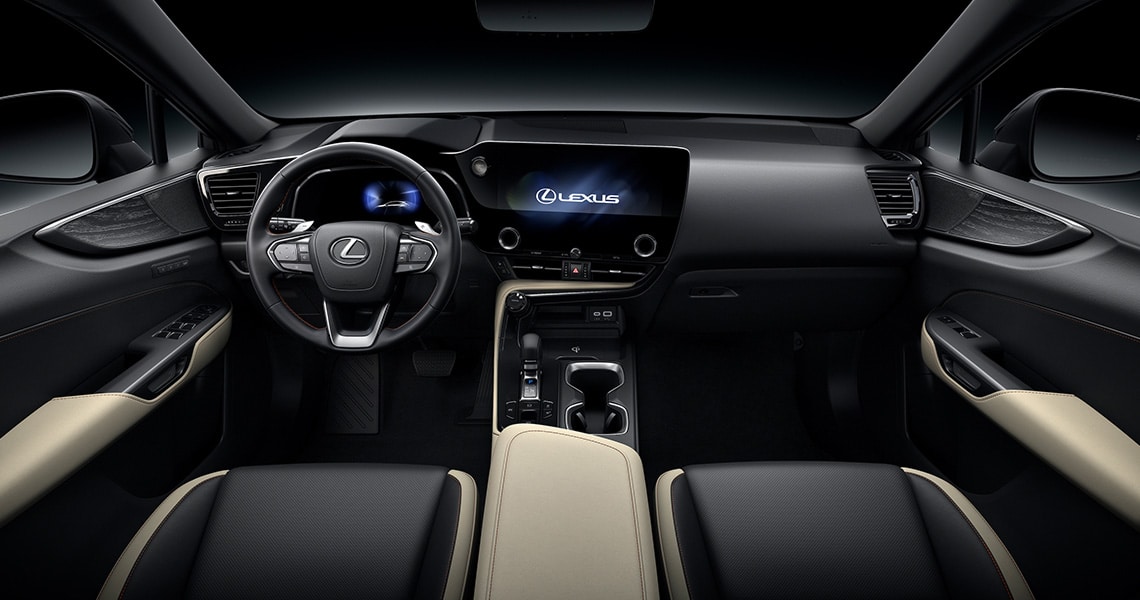 Multiple media
The cabin is driver-centred, with a meticulously crafted cockpit comprising a 7-inch multi-instrument display, or the optional 10-inch HUD (head–up display). On the dashboard lives your choice of touchscreen: either the 9.8–inch standard unit or an optional 14-inch behemoth featuring a multitude of multimedia and comfort controls, the latter of which there's simply no shortage of. It is an incredibly well-appointed living area with an array of ambient settings including themes and colours.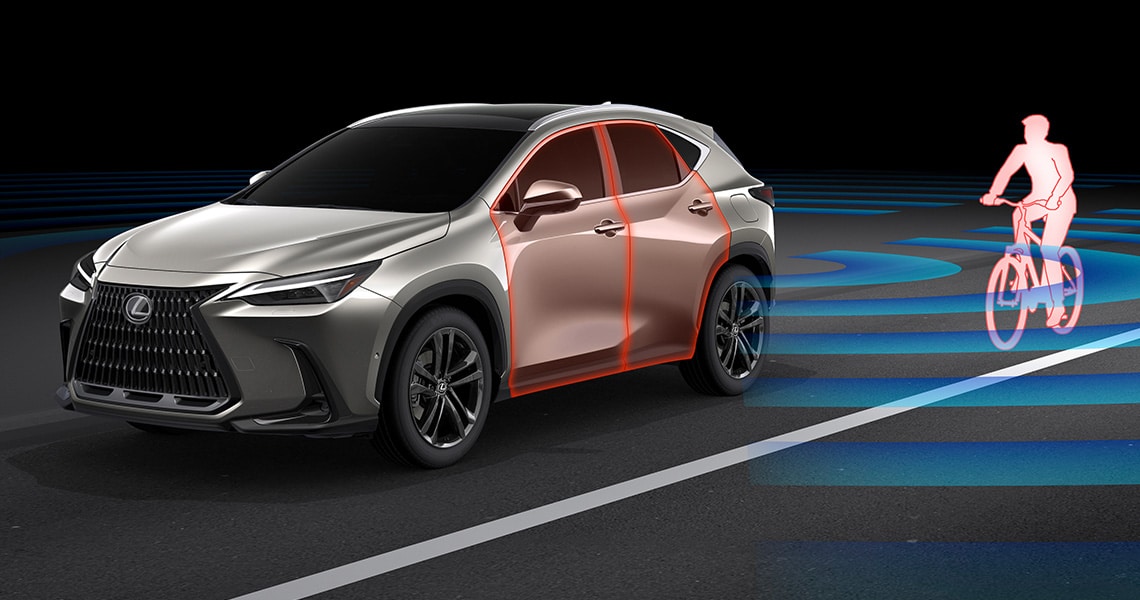 Lexus Safety System
The NX is equipped with Lexus Safety System+ version 3.0. The full suite includes Risk Avoidance Emergency Steer Assist, Oncoming Vehicle Detection with mitigation, Pre-Collision Systems and dynamic radar Cruise Control with curve speed management. These are in addition to Road Sign Assist, Lane Assistance and Intelligent High Beams. There are reams more, of course, as Lexus continues to bolster its reputation as a manufacturer that has the wellbeing of its occupants at the heart of its design.