Economist Miyelani Mkhabela on why the "take-make-toss" approach to life is no longer viable – and why we need to embrace the circular economy.
The way in which we design, produce, use, distribute and discard products has a strong impact on our economy, society and environment. There is at least a perception among many stakeholders and consumers that the products in use today are not optimised to be repaired, upgraded or remanufactured, resulting in premature obsolescence.
Over the life cycle of a product, the use of resources is often sub-optimal. At the end of their service life, most products are discarded and their materials not sufficiently recycled, leading to valuable resources being wasted, including critical raw materials. This problem is driven by the fact that prices of products do not always reflect their environmental and societal costs, which reduces the incentive to produce and consume sustainably.
The so-called "linear" economic model, which follows a "take-make-dispose" pattern, is not viable in the long term as a counter to an ever-increasing global population, a raft of non-renewable energies (metals, minerals, fossil fuels, etc) unable to keep up with demand, and a limited ability to regenerate renewable energies (land, forest, water, and so on). So the entire economic sector must move towards a new model of production and consumption related to what is called the circular economy. This entails extending the life of products, reducing waste, reusing waste as a new resource, and developing the principles of leasing and sharing.
Reuse of materials and products, reduction of the use of (finite) resources and the recycling of materials are key in contributing to a circular economy. Instead of maximising growth and profit – and making products obsolete by design – the goal is to capture all the value we create for as long as possible.
South Africa has an opportunity to adopt the circular economy to develop small and medium enterprises that will be resilient in the markets and create jobs for the 60% unemployed youth. The circular economy will provide people with decent jobs, but will need to come with great foresight for policy-making, and innovative enterprises that can deliver sound, quality services to other sectors.
SOUTH AFRICA HAS AN OPPORTUNITY TO DEVELOP SMALL AND MEDIUM ENTERPRISES THAT WILL BE RESILIENT IN THE MARKETS
Stakeholder engagement is vital for the transition. The systemic approach of the action plan has given public authorities, economic actors and civil society a framework to replicate in order to foster partnerships across various sectors and along value chains. Stakeholder mindfulness and reflected leadership are the solutions to future conflict. We need to plan our projects with the humility of inclusiveness and according to the societal principles of Ubuntu and Batho Pele.
South Africa must create policies that contribute to the transition to a circular economy by influencing how products should be designed, produced, used or treated at their end-of-life. Given the diversity in products – which include technologies and services – these policies are necessarily also diverse because they address different product groups, environmental impacts and phases of the product life cycle, and have diverse objectives and methods to achieve them.
Innovation is essential to facilitate the transition to a circular economy. Innovations aimed at more sustainable practices, processes and products are referred to as eco- innovations. The South African government and the Department of Science and Innovation have a huge responsibility to support such innovations through research programmes in partnership with the European Union (which has shown interest in working with Africa) – and to move ahead smartly, with speed.
In a circular economy, products and their materials pass through different loops that aim to maintain the potential of products and materials to create value. Many products owned by consumers are not used to their full potential during their economic lifespan. Examples include cars, which are (on average) parked for 78% of their lifetime; tools that are only used occasionally by the average owner; and buildings, most of which serve either a residential or commercial/industrial purpose, and are in actual use only part of the time. Collaborative practices and business models aim to harness that unused potential – and increased digitisation is providing the necessary platforms for such models.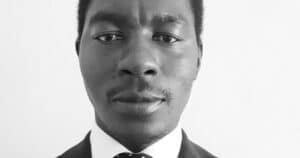 Miyelani Mkhabela is an economist, and director of Antswisa Transaction Advisory Services and Antswisa Private Equity.