With the pandemic making us all consider alternative ways
to take a holiday, we've started to rethink the humble tent.
LIFE IN A BUBBLE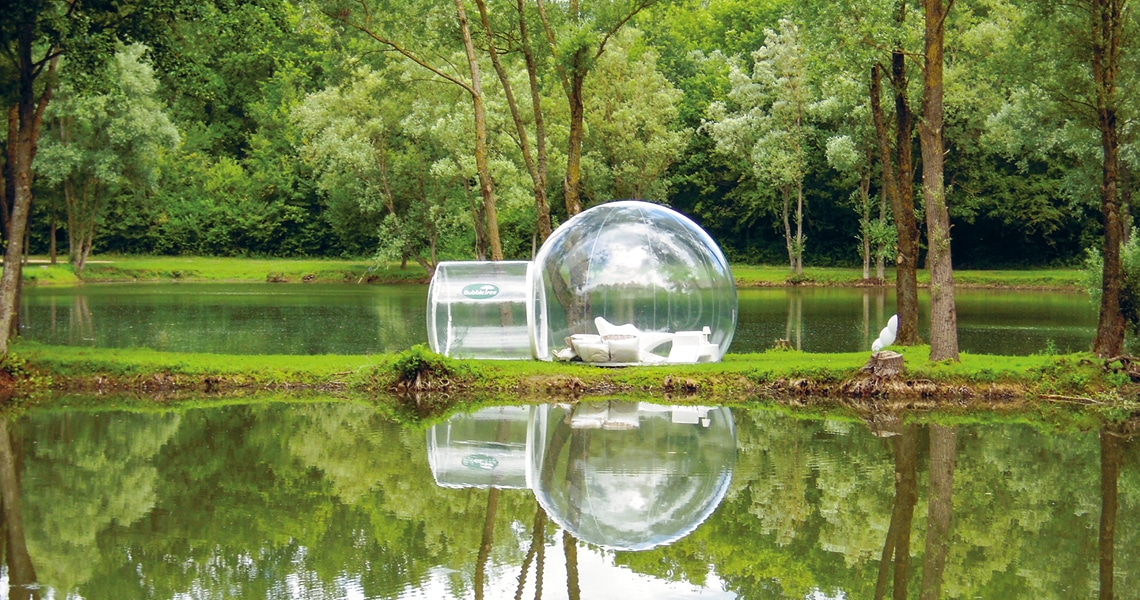 Created by French designer Pierre-Stéphane Dumas for eco-tourism and experiential travel, as well as maximum comfort and interaction with the environment, the BubbleTree has a special turbine that blows in air to maintain the shape of the structure. It also refreshes the air inside and eliminates moisture issues. And did we mention the superb acoustics?
PRIVATE COCOON
Fancy your very own nest? The Cacoon – its shape inspired by weaver's nests – is essentially a smartly reworked hammock in
a durable, water-repellent fabric, in which the single point of suspension prevents putting tension on the body. Cacoons are available in a range of colours, and sized for singles or couples up to 200kg. Great for a family adventure with private sleeping quarters for each member.
BEST FOR FRIENDS
Originally designed for use at festivals (where 25% of people abandon their tents), the KarTent (above) is a fully recyclable cardboard shelter for two. The cardboard material keeps it dark and cool for those who like a bit of a lie-on on holiday. For frequent campers, the more traditional P Series four-person tent by Naturehike (below) prioritises space optimisation and simplicity, with a dual aluminium pole structure and big mesh doors on both sides. The brand knows that space and ventilation are key, so the P Series is perfect for sharing.
BIKERS' HAVEN
The Vuz Moto is a garage-on-the-go for motorcycling campers, offering shelter for both the rider and the ride, plus extra working space for tune-ups. The tent features enough room for three people and a bike, and is completely waterproof. It also folds up neatly into a lightweight pack, making it the perfect solution for adventurers who want to keep their bikes in sight overnight.
@vuzmoto
INFLATABLE EYRIE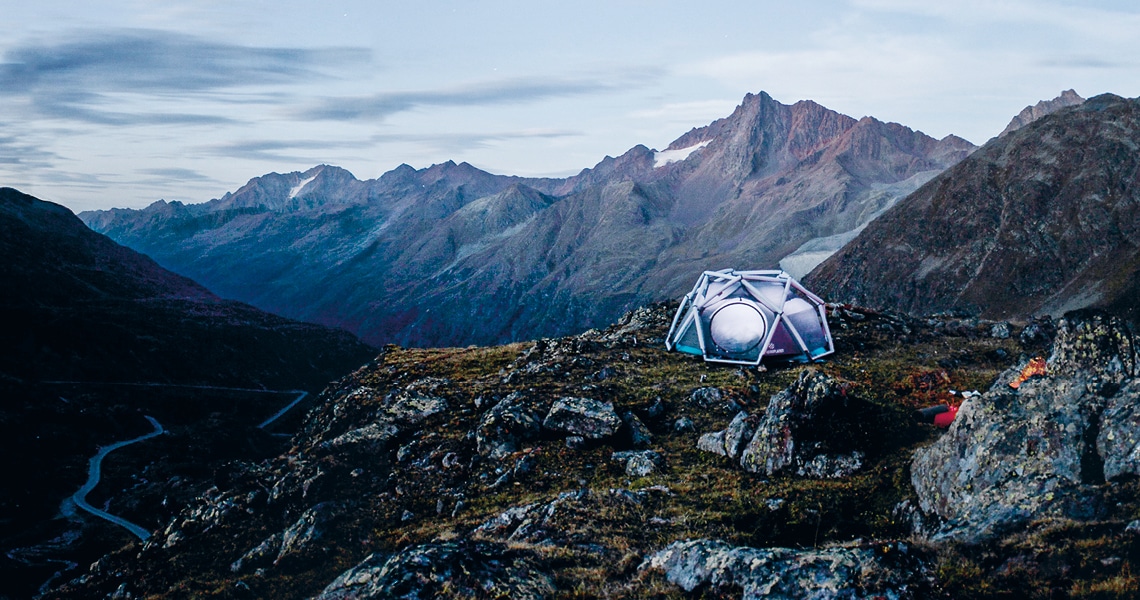 The Cave by Heimplanet can be inflated in less than a minute. Made of durable, weatherproof materials, the geodesic dome exterior guarantees strength and stability, and the ripstop
nylon "lining" includes smart storage compartments.