Most South Africans love camping, roughing it, getting stuck in the mud, and cooking over a skottel. But there's also a huge demand for glamping, where home comforts and little indulgences set the tone.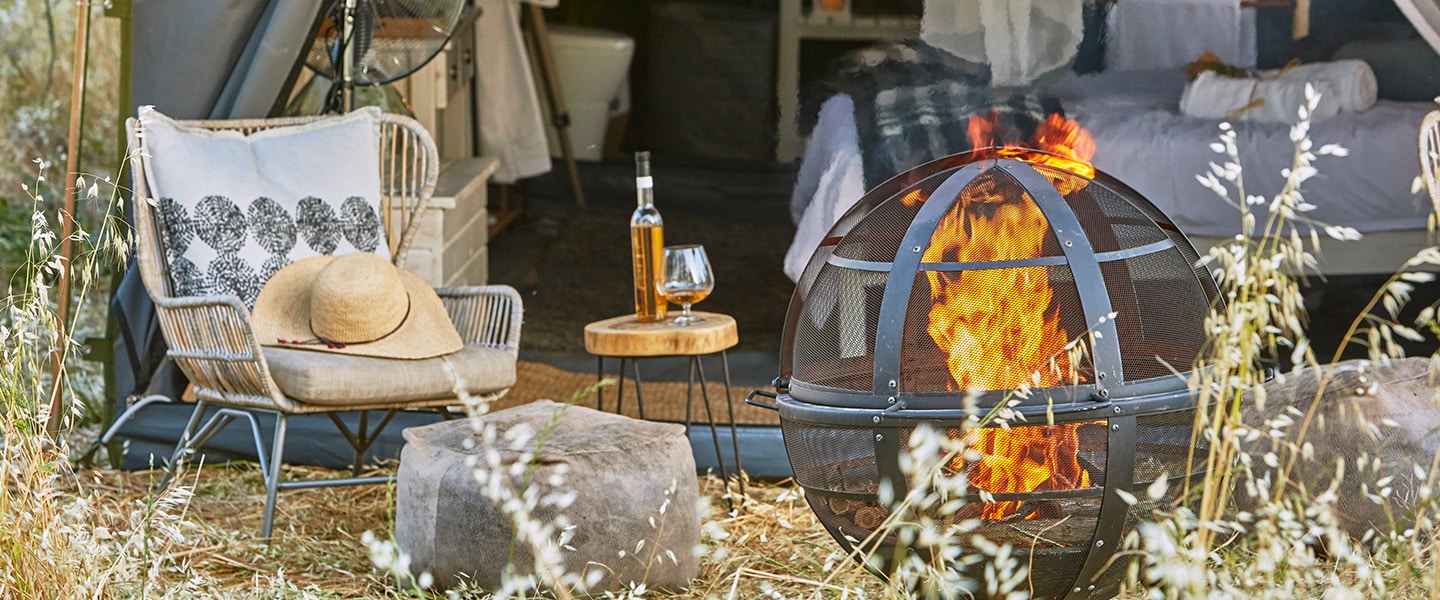 And then there's the whole new stratosphere of glamping, which enables you to go off the grid — without any compromise on comfort, gastronomy or style — in epic outdoor locations. Enter Canvas Collective Africa (CCA), a company taking the concept of luxury camping in South Africa to new levels – and new places.  
Redefining camping
CCA, headed up by Samara Stern and Dez Lundy, offers a bespoke posh tent experience, tailored from start to finish. Currently the service is offered in three destinations, "determined by the sunshine quota".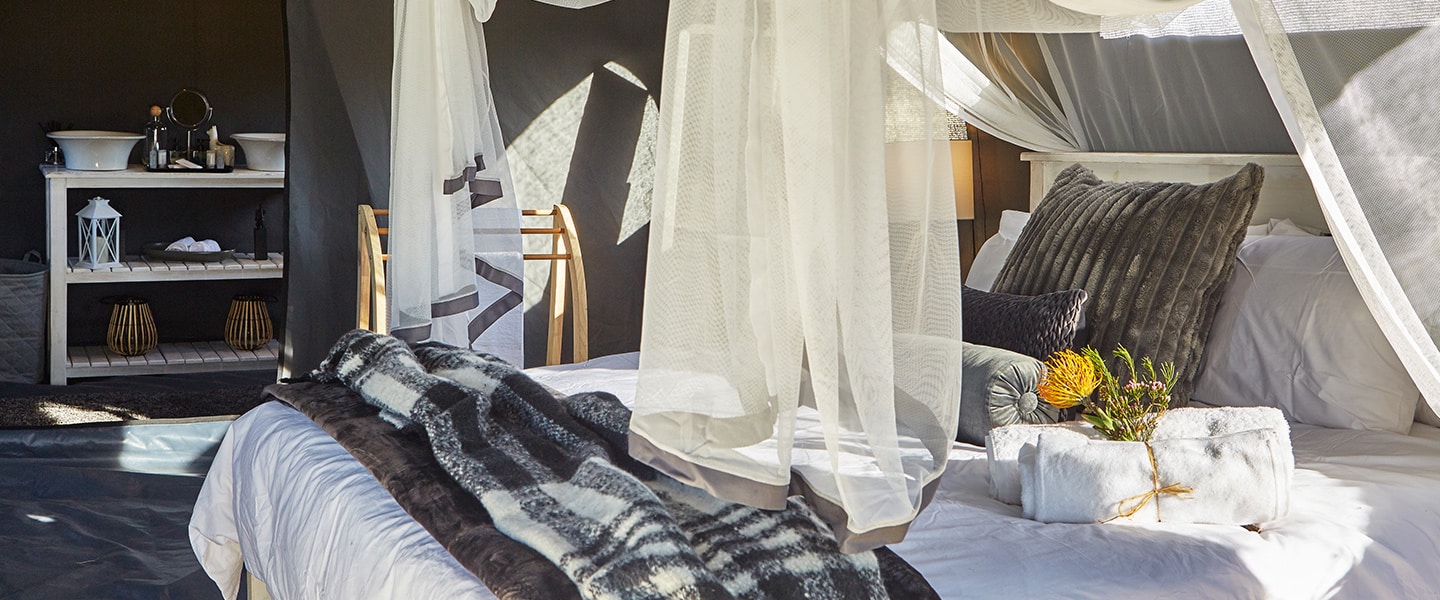 Botrivier in the Overberg region is close enough to the city for a weekend escape, but far away enough for peace and quiet in the country. It's available to über campers from 14 April to 30 June 2022. From 7 July to 30 September this year, CCA migrates to the fertile Biedouw Valley, just beyond Clanwilliam for the winter and a glorious flower-filled spring. The next camp pops up from 7 October to 15 December 2022 in the Witzenberg region, located on Route 62 in the Cape Winelands District. It's nestled between four mountain ranges and home to lush vines and orchards. 
Posh tents
Expect luxe finishes and detailed interiors in the 10 Posh Tents. Constructed entirely of canvas, they're perfect for la-di-da nature enthusiasts who love the outdoors and their creature comforts.  
Lift the tent flaps and you're transported to a roomy living space with a queen-sized bed in the centre and beautiful, handcrafted furniture, mats and freestanding lamps. Outside you can flop onto an outdoor lounger or into deep cushion for a snooze or sundowner.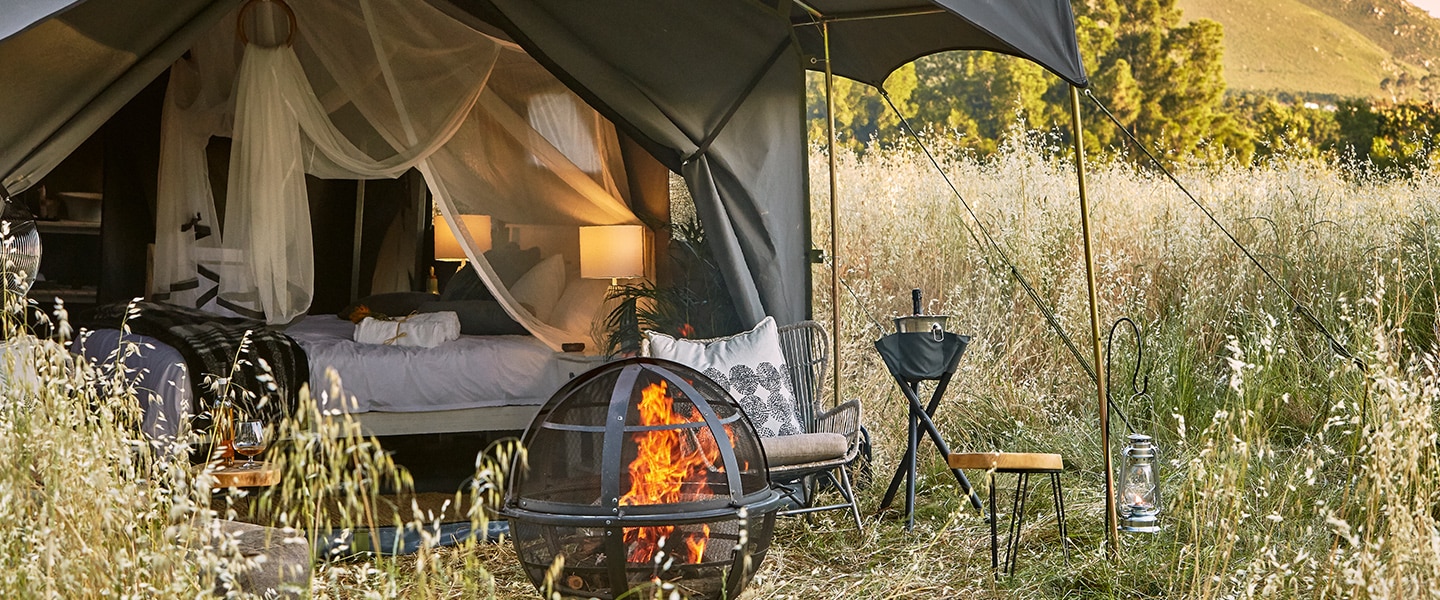 Mobile fine dining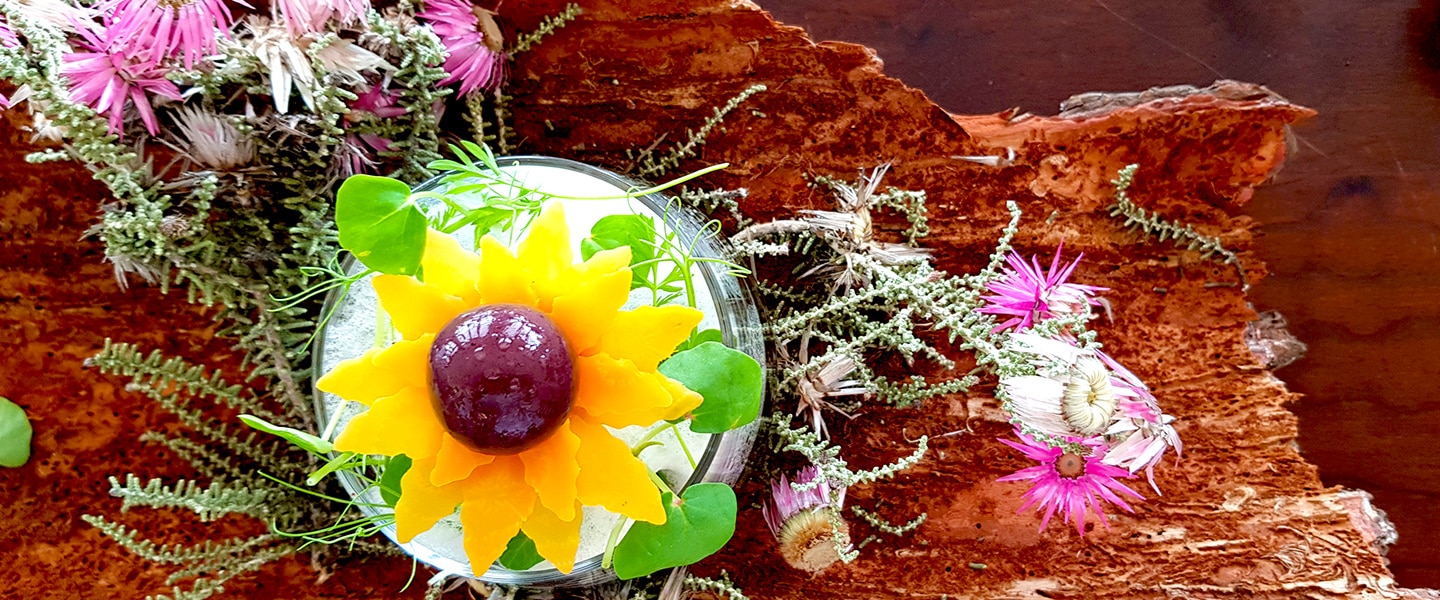 Set inside a mobile glass, steel and canvas cabin, The Field Kitchen is South Africa's first truly-mobile, bespoke fine-dining restaurant and open-plan food studio. Chef-in-residence and masterful food forager, Greg Henderson will tantalise diners with foraged foods and ingredients and thought-provoking dishes, inspired by the ecosystems and biomes of each location. Meals are paired with local estate wines and distilled spirits.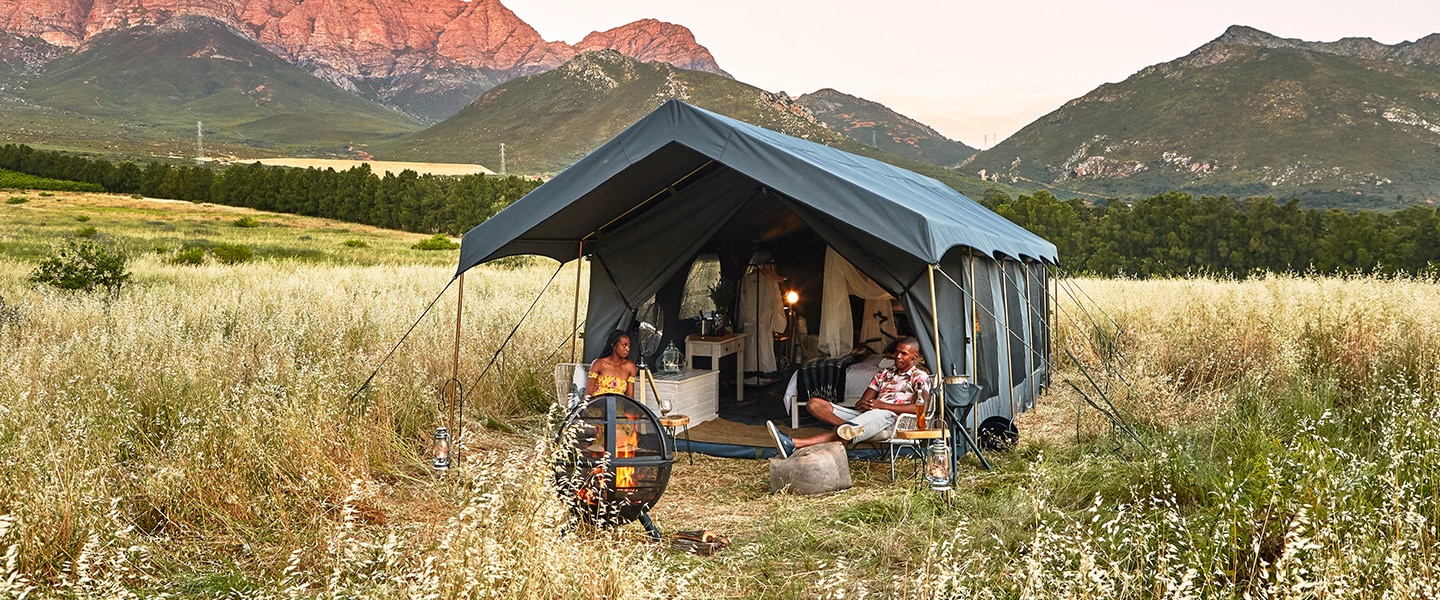 It's time to pack
An opening special rate of R6500 per night is available until end May 2022 and accommodates two adults. A minimum two-night stay is required. The rate includes breakfast in bed, a lunch picnic hamper, high tea in the veld, dinner, and midnight snacks, as well as all non-alcoholic and alcoholic beverages (excluding international wines and spirits). 
Children over the age of 12 are welcome. No pets are allowed as the camps will be erected in nature reserves and farmlands. The camps are closed on Mondays unless by prior arrangement. 
Email stars@canvascollectiveafrica.com or visit www.canvascollectiveafrica.com and follow the Posh Tent migration via Instagram.