These two designers behind the Design Indaba's Most Beautiful Object in South Africa 2019, the Interdependence II bench, are driven by a love of working with their hands.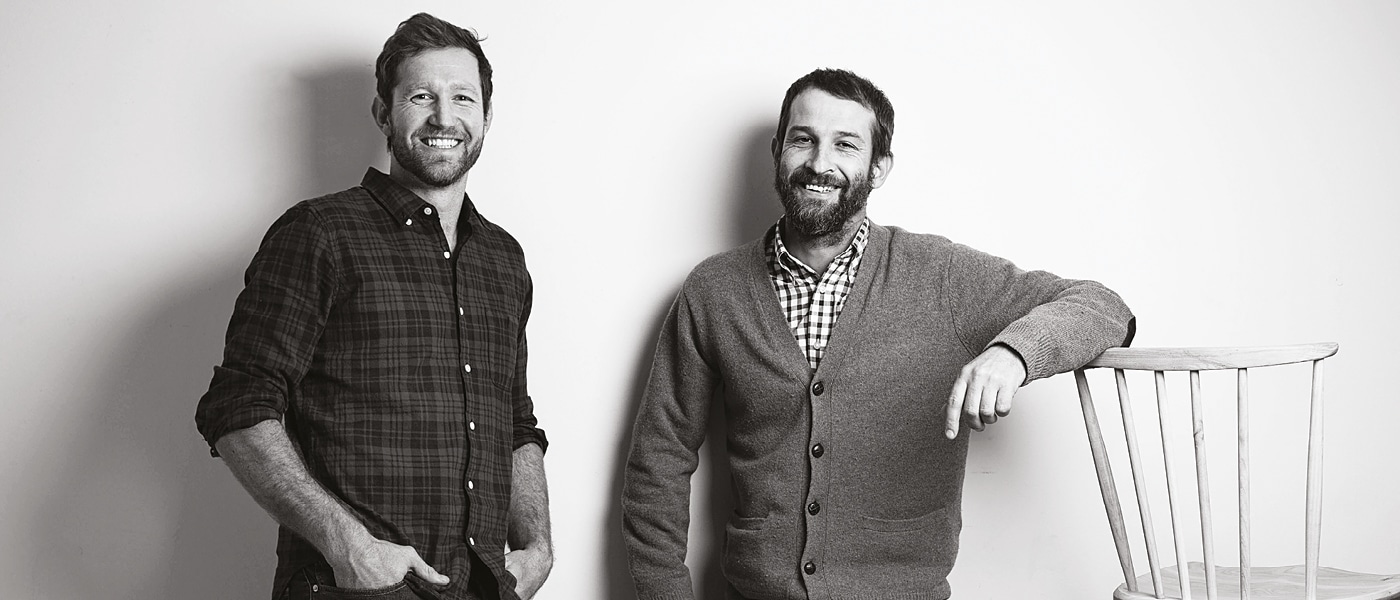 "We see ourselves as makers first and designers second,"says Phillip Hollander, one half of award-winning contemporary furniture design company Houtlander. The pair met when they were chosen for a furniture design exchange in Sweden. Phillip's carpentry apprenticeship began informally when, as a student, he started making furniture out of his dad's garage for friends and family.
After realising the career potential, he moved to Joburg from Pretoria to enrol in the same business incubation programme as Durban-based Stephen, who had fallen in love with wood while working under an Austrian cabinetmaker fitting out yacht interiors."On the trip overseas, we decided to join forces and haven't looked back since," says Phillip.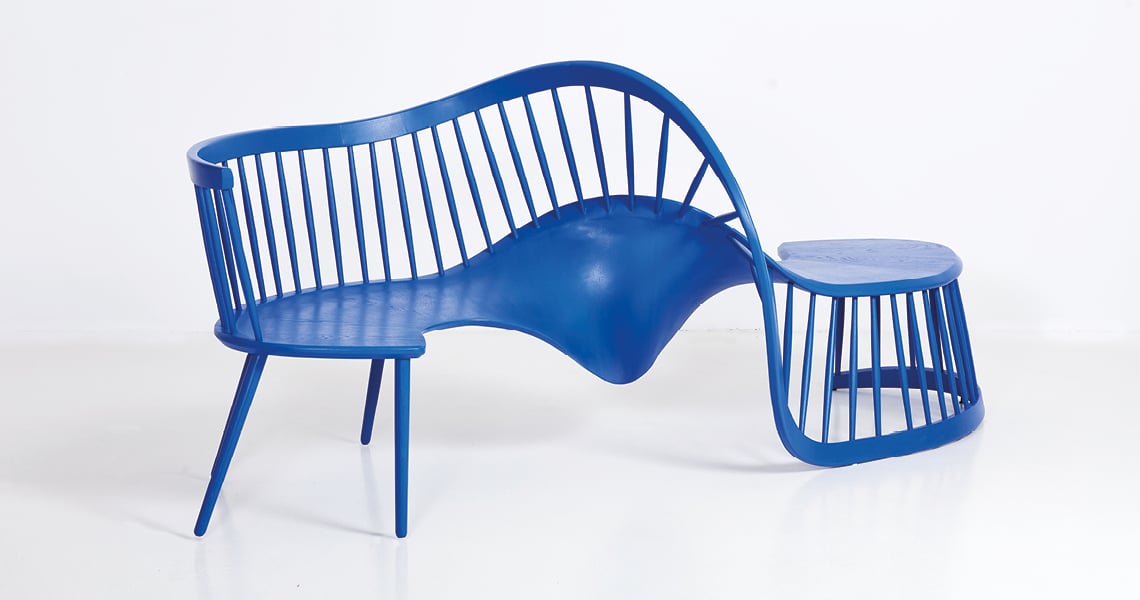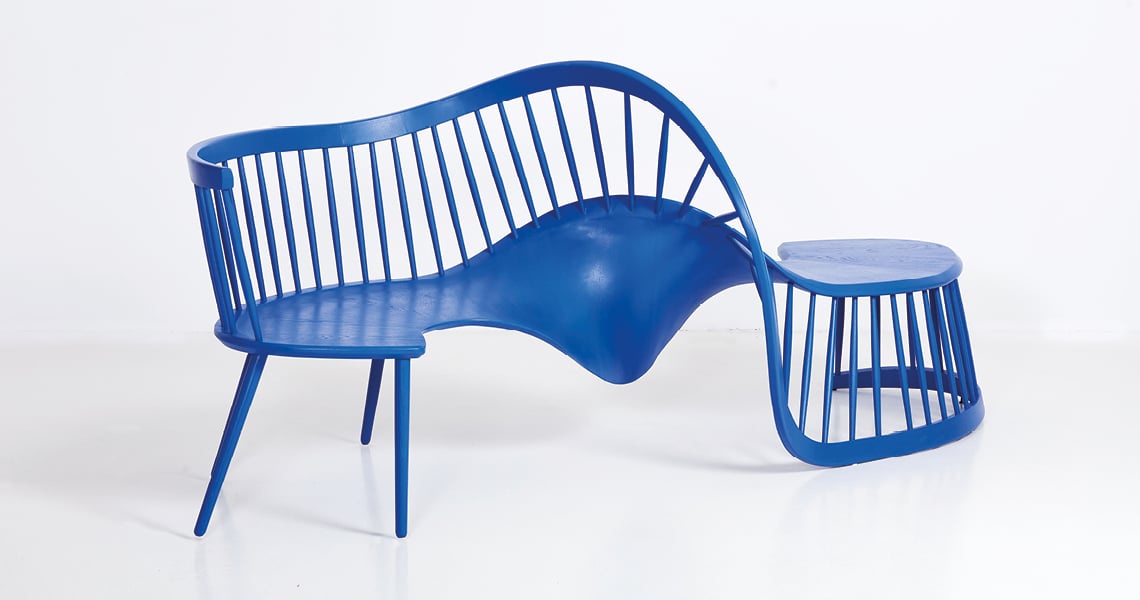 Known for their Scandi-meets-Cape-Dutch aesthetic, the duo's ability to reinterpret a classic, comfortingly familiar South African furniture vernacular in a re ned, skilful way makes Houtlander stand out. Pieces are created without using a single nail or screw. Crafted mostly from sustainably sourced oak, their furniture is simultaneously light and sturdy. But it's not all austere minimalism: The Interdependence II bench, a rollercoaster-esque love seat, has a
playfully sculptural twist.
Theirs are the modern classics: honest, hard-working yet artful pieces with sub- lime proportions and a design sensibility that allows them to fit comfortably in a contemporary apartment alongside other designers or an established family home.
What did you want to be when you grew up?
Phillip: A musician.
Stephen: An inventor.
Which designers do you admire?
Many! Locally, Gregor Jenkin and Dokter and Misses. Internationally, Alvar Aalto and Tom Dixon … The list goes on.
What did it mean to you to win South Africa's Most Beautiful Object award?
Phillip: Besides all the excitement that such an award brings, we appreciate the recognition that we're on the right trajectory. We've been extremely focused on what we do and what we take on, and have made conscious decisions about the work we produce and take on and, most of all, what we decline. It takes discipline.
A destination on your bucket list?
Japan. They have a true tradition and craftsmanship and they also embrace technology.
What is the most magical country you've ever visited?
Phillip: South Africa. Sleeping in the Letaba riverbed with rangers in the Kruger National Park.
Stephen: South Africa. Hiking through the magical Drakensberg Mountains.
A building that you would make a pilgrimage to?
Phillip: The Sunny Hill cake shop by architect Kengo Kuma, in Tokyo.The innovative use of timber emphasises its potential as a sustainable building material.
You win the lotto…
Stephen: I'd buy a whole bunch of CNC [Computer Numerical Control] machines.
Phillip: I'd move the workshop to a wine farm!
Where do you get your inspiration from?
Phillip: Conversations with interesting people, nature and other designers playing with the link between craft and technology.
An object of desire?
Stephen: A Japanese handsaw or nokogiri: a type of saw used in woodworking and Japanese carpentry. Phillip: A Porky Hefer nest.
The most memorable meal you've ever eaten?
Phillip: I had an amazing meal of fresh seafood on a street in Vietnam.The food, company and ambience was amazing.
A piece of design that you covet?
Phillip: My Gregor Jenkin dining table. A performance you'd love to see live? Phillip: I'd love to see the Vienna Philharmonic at the Wiener Musikverein in Austria.
Three people you'd like to invite for dinner, dead or alive?
Stephen: [Comedian, actor and writer] Stephen Fry, [designer and gallerist] Rossana Orlandi and [author] Douglas Adams.
… And what would you cook?
Stephen: Bobotie.
The tech gadget you can't do without or wish was invented?
Stephen: GPS car key locator.
What item would you put in a time capsule?
Phillip: The watch my wife gave me on our wedding day.
AMELIA BROWN