Pictured above: Zander Blom, Monochrome Series Studies for Larger Works, 2021. Oil on linen, 34 x 46cm, A3+10
Investec Cape Town Art Fair 2022 takes place from 18 to 20 February at the Cape Town International Convention Centre (CTICC) and on the Artshell digital platform. Lexus is once again the exclusive automotive partner.  
No stranger to the world of art and design, Lexus has been involved in a series of innovations and collaborations over the years. The projects have always been carefully chosen to align with the masterful skill, attention to detail and meticulous engineering that is synonymous with a Lexus vehicle.  

The pursuit of perfection
Lexus South Africa will once again be exhibiting at the event, bringing the concept of Takumi to life. Takumi, meaning artisan, is an ancient Japanese concept that is attributed to individuals who are highly skilled. At Lexus, it takes 60,000 hours to become a Takumi Master. Only those who dedicate their lives to the pursuit of perfection earn the title and there is no higher honour within the brand's engineering ranks. 
Just as it takes Lexus craftsmen a lifetime to understand Japanese philosophies, it takes artists thousands of hours to become Mangaka, highly skilled manga artists. Typically, artists will have to take an apprenticeship under an established Mangaka and learn from them as an assistant before rising to this honoured rank. Manga, just like the crafting of Lexus cars, is a Japanese artform that relies on the relentless pursuit of perfection.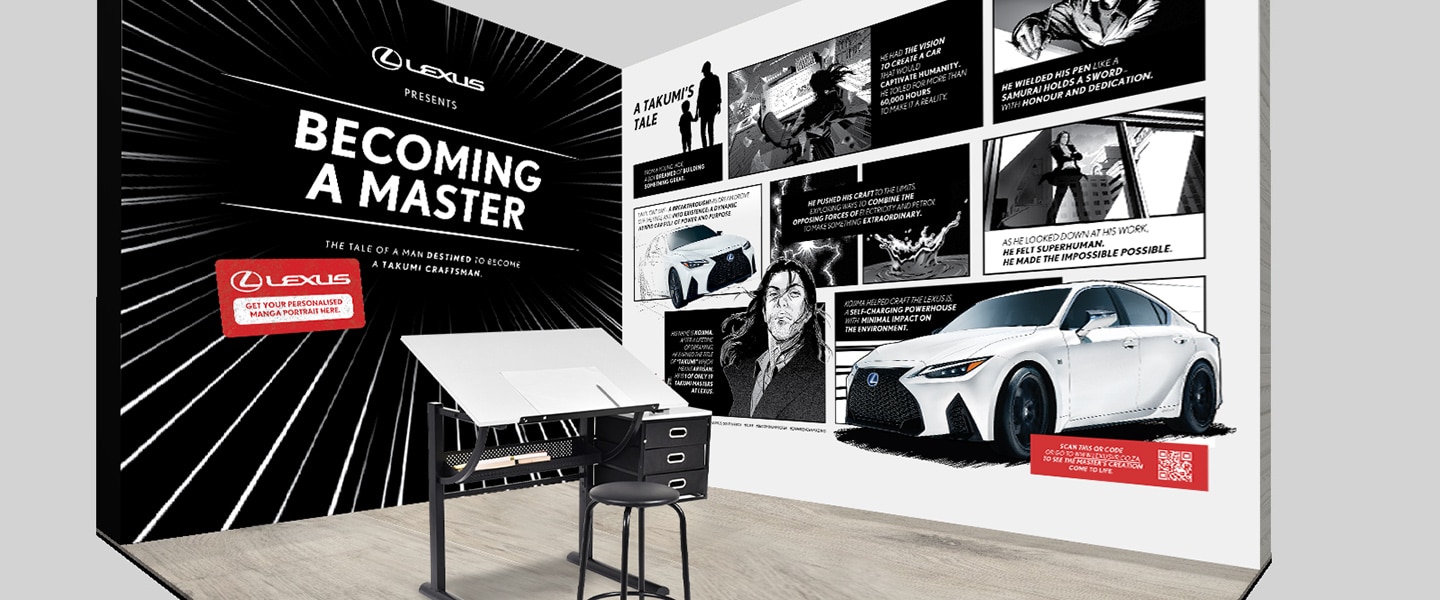 Honouring craftsmanship
At Investec Cape Town Art Fair 2022, Lexus will use one Japanese art form, manga, to honour another, Lexus craftsmanship, by telling the story of a man who trains to become a Takumi craftsman. The Lexus stand will be a tribute to Takumi and the Mangaka craftsmen, revealing the story of the Takumi master. Professional Mangaka will create one-of-a-kind, hand-drawn and signed A4 manga illustrations for visitors to the fair. Lexus guests and VIPs will also have access to a luxurious chauffeured ride when they present their access card at the Lexus Pick-up Point.  
A hybrid model
This year Lexus returns with a fleet of petrol and hybrid models to Africa's largest contemporary art fair, which will be presented in a reformulated hybrid model, allowing local and international art lovers to enjoy it live or online. As the exclusive vehicle partner of the fair, Lexus is proud to be offering VIP guests chauffeured drives in a Lexus ES, the new UX Hybrid F Sport and the luxurious Lexus LS 500.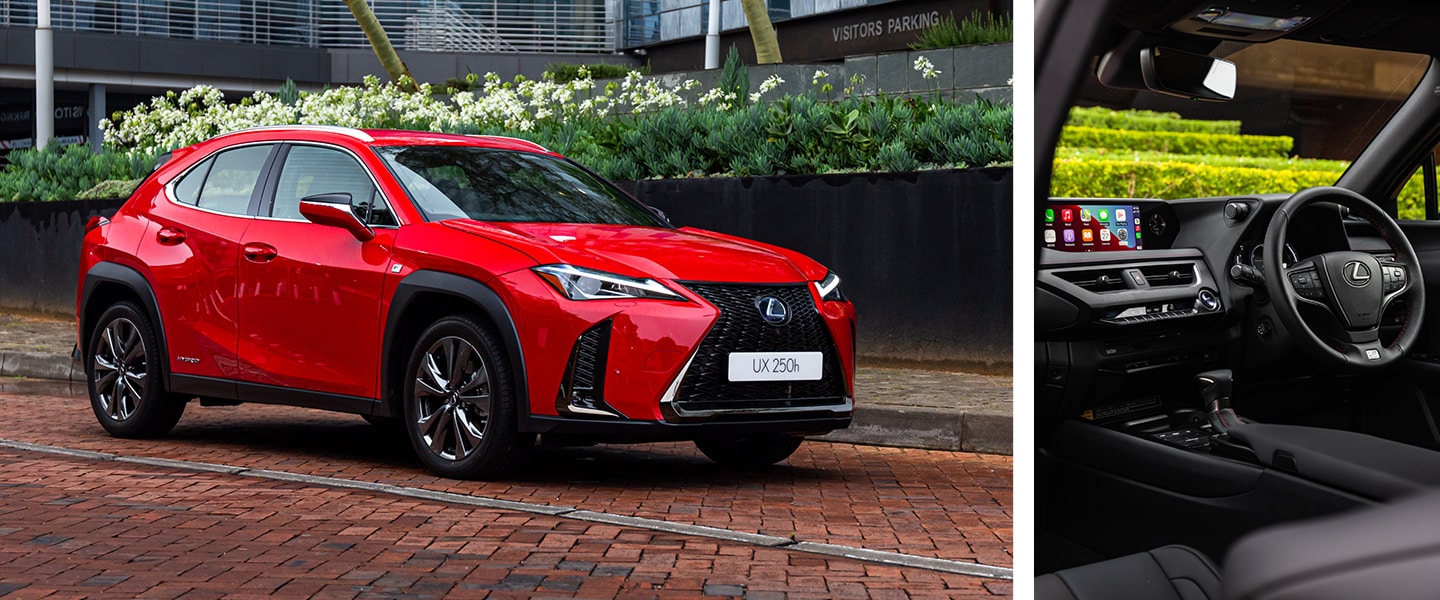 Some exciting additions to this year's fair include: 
ALT is a new section that offers artists outside of the conventional exhibition space a chance to showcase their work in a non-conventional way, while

TOMORROWS/TODAY

p

laces a spotlight on emerging and under-represented artists, and the

SOLO

section features selected young and vibrant artists and their new works. 

 

The Talks Programme is curated by Art Momentum and takes place on Friday 18 February from 11am to 6pm at the Westin Hotel. Artists, curators, gallerists and specialist collectors will explore and debate various topics in this interactive space.

The enormously popular Gallery Night returns, with the Cape Town Red Bus taking visitors gallery hopping in the Mother City on the Friday night. Look out for details and the list of galleries to be visited on the Gallery Night

Facebook page

. 

 

Visitors can also enjoy public walkabouts — meeting artists and visiting studios outside of the exhibition space — and a variety of presentations and cultural platforms. 

 
Investec Cape Town Art Fair will run from Friday 18 to Sunday 20 February at the Cape Town International Conference Centre from 11am to 7pm. The digital fair can be accessed on the art fair website. 
Tickets can be purchased via the Webticket link on the Investec Cape Town Art Fair website.  
For more information, programme details and updates, Covid-19 protocols and how to register, log into the website and follow Investec Cape Town Art Fair on Twitter @ICTAF, Instagram @investeccapetownartfair and Facebook @ICTArtFair. Use the hashtag #ICTAF. 
Photography for Investec Cape Town Art Fair: Nina Lieska