Lexus UK has released a new film, The Power of Two, in which Seb Coe, President of World Athletics, meets Olympic hopeful Alex Haydock-Wilson, revealing what happens when the wisdom of experience meets the raw potential and promise of a new generation.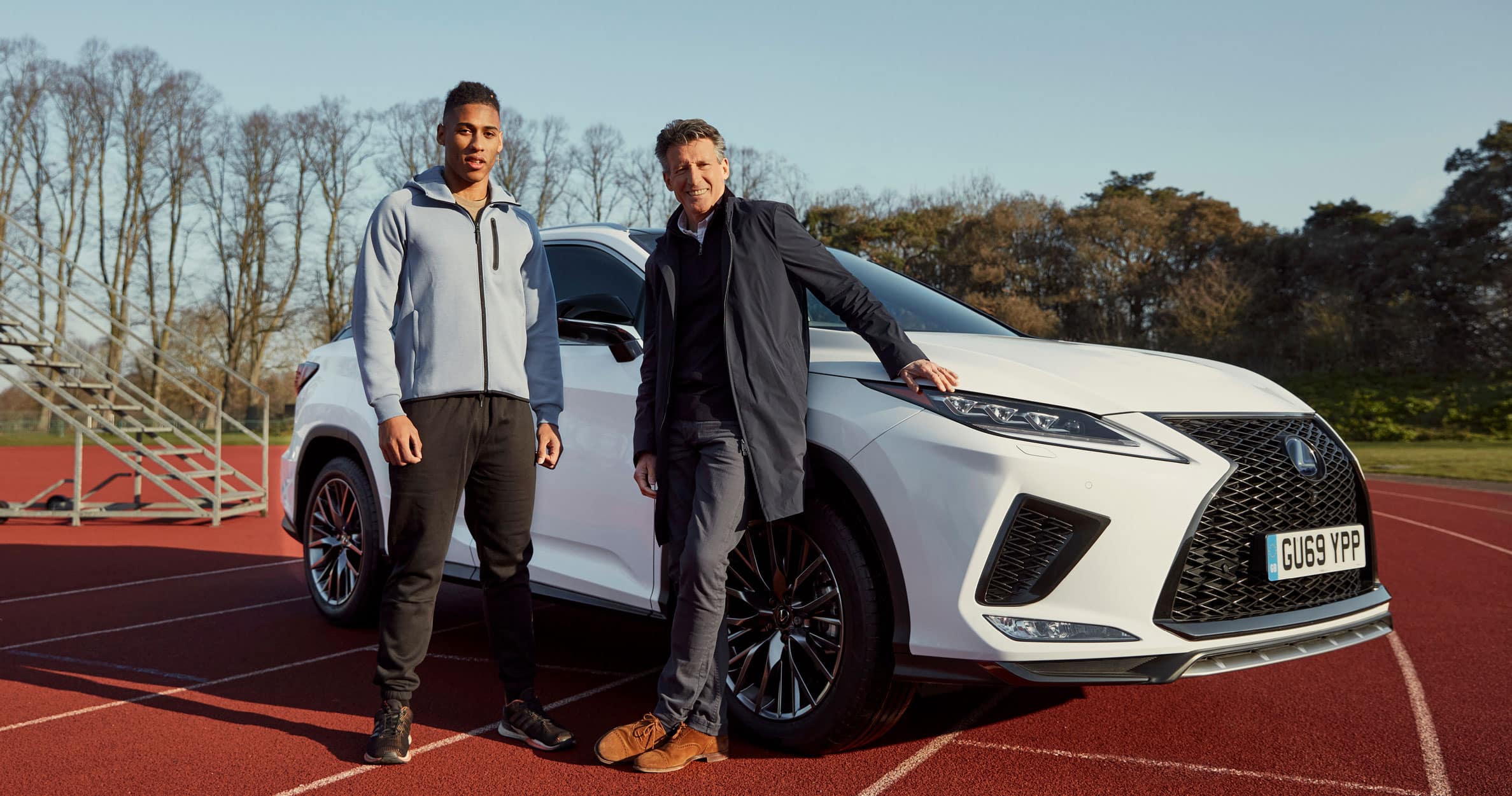 The 12-minute film, made before the COVID-19 lockdown, records their first meeting at Alex's home track and the drive they shared in a Lexus RX F Sport. The result was a remarkable conversation between two very different generations, covering a variety of topics: their inspirations, an addiction to winning, the changing definition of power, social media's influence and even Seb's first taste of grime music on the car stereo.
The film will feature in an interactive player on the Lexus UK website: lexus.co.uk/poweroftwo that allows you to explore the many stories and anecdotes in their conversation in more detail.
"Taking a drive with one of sport's most powerful and progressive figures is always going to be interesting. By inviting Seb Coe to share his RX Hybrid with a young athlete who embodies the dynamic power and potential of a brave new generation, we captured something really fascinating. The way we generate and use power today is very different to how it was done in previous generations and this is clearly illustrated in the film and made the chemistry between Seb and Alex all the more captivating. We hope viewers enjoy interacting with the many topics that were discussed with humour and insight." – Ewan Shepherd, Director of Lexus
About Seb Coe
Seb Coe, age 63, is an iconic British track and field athlete and two-time Olympic gold medallist. His career has spanned from athletics to politics, including leading the UK's successful bid for the 2012 London Olympic Games.
After making his debut in international athletics in 1977, Seb Coe went on to win four Olympic medals as well as setting an impressive eleven world records. In 1979 he set three world records in just 41 days.
Seb retired from athletics in 1990 and went on to become a Member of Parliament for the conservative party. After a successful period as a politician, in 2015 he was elected President of World Athletics, formerly known as the International Association of Athletics Federations, or IAAF. Seb Coe is an ambassador for Lexus and drives a Lexus RX 450h.
About Alex Haydock-Wilson 
Alex is 20 years old and is studying Materials Science and Engineering at Loughborough University. He's a member of the Windsor, Slough, Eton & Hounslow athletics club and is a rising star in British athletics. Alex won a bronze medal in the 400m at the British indoor senior championships in Birmingham in February 2019 and represented Great Britain & Northern Ireland in the 4x400m squad in the IAAF World Relays meeting in Yokohama, Japan, in May 2019. He's aiming for the Tokyo 2021 Olympics.
Alex is also a talented songwriter and musician.