Down here on the tip of Africa, exotic Miami may be better known for a pair of good-looking detectives who drove fast cars and rolled up their jacket sleeves – but it's also home to the annual Design Miami/.
Located behind South Beach's wonderful Art Deco-adorned beachfront, on the lawns of the botanical gardens, the 15th edition of this influential design week involved gallerists and designers showcasing anything from 19th-century pieces to contemporary items that were more about collectible value than functionality.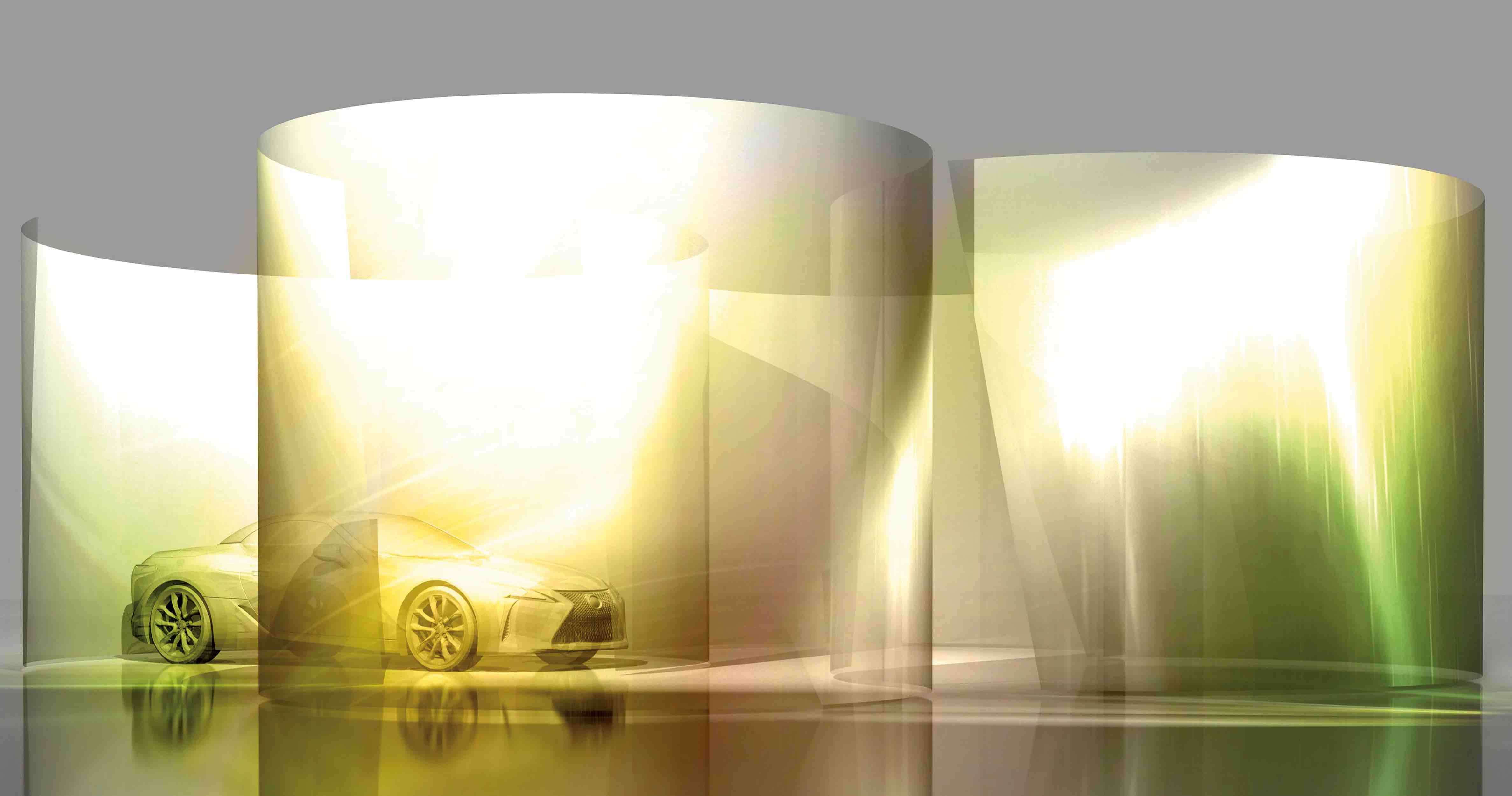 With the marque's passion for design, this was a natural environment for a brand like Lexus, which
fit comfortably among the global forum for the most influential collectors, designers, curators and critics.
Supporting the event's sustainable theme with an all-hybrid fleet to chauffeur the fair's VIP guests, Lexus also commissioned Tokyo-born New Yorker Nao Tamura to create a special piece of art. The immersive multimedia installation, called "Sunshower", was Nao's response to Design Miami/ 2020 theme of "Elements: Water". With the new LC 500 Convertible as the centrepiece, she created a relaxing space with fabric and lighting that reinforced the brand's commitment to omotenashi (hospitality), takumi (artisanship) and the indoor-outdoor philosophy of engawa.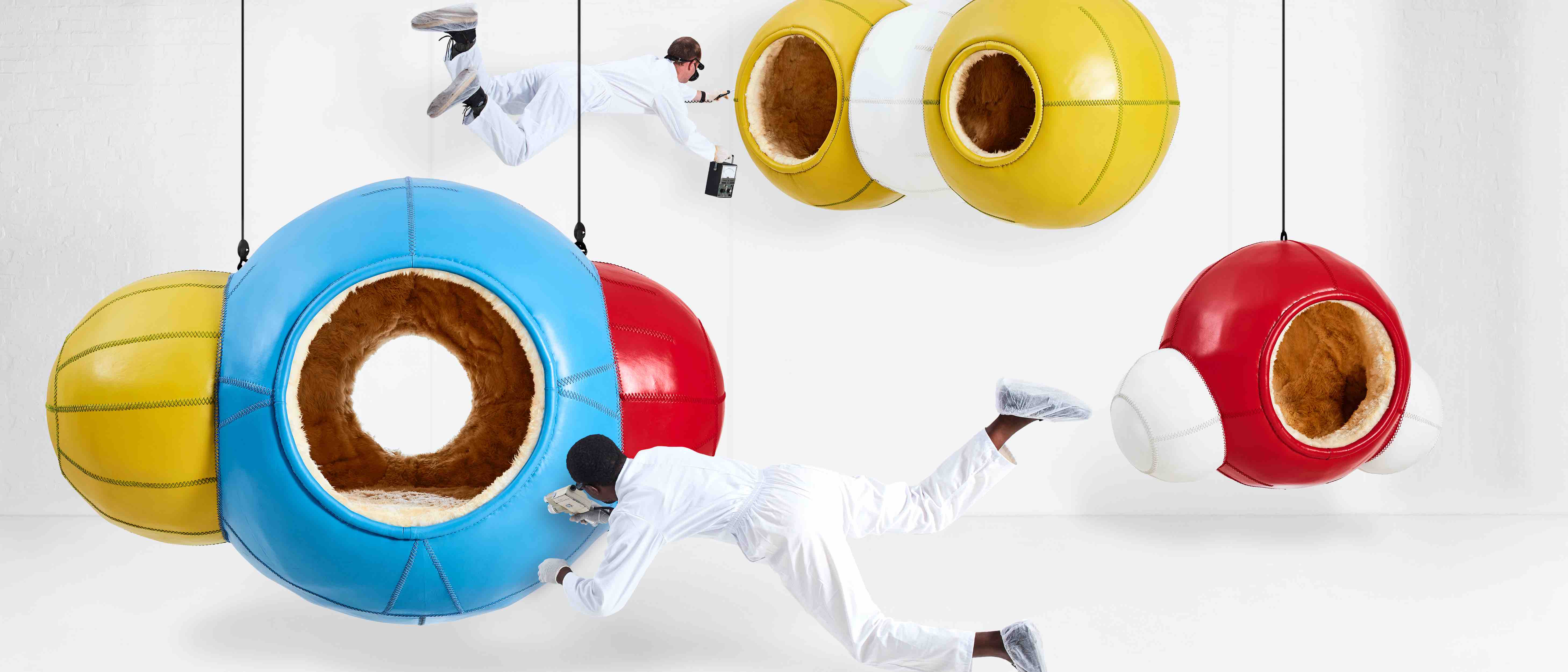 Southern Guild
One of the standouts was the collection of South African designers represented by Southern Guild. Described by Design Miami/ as "some of the most avant-garde contemporary designers working out of Africa", the stand included works by Zizipho Poswa, Rich Mnisi, Justine Mahoney and Madoda Fani, as well as Porky Hefer's hugely popular "Molecules".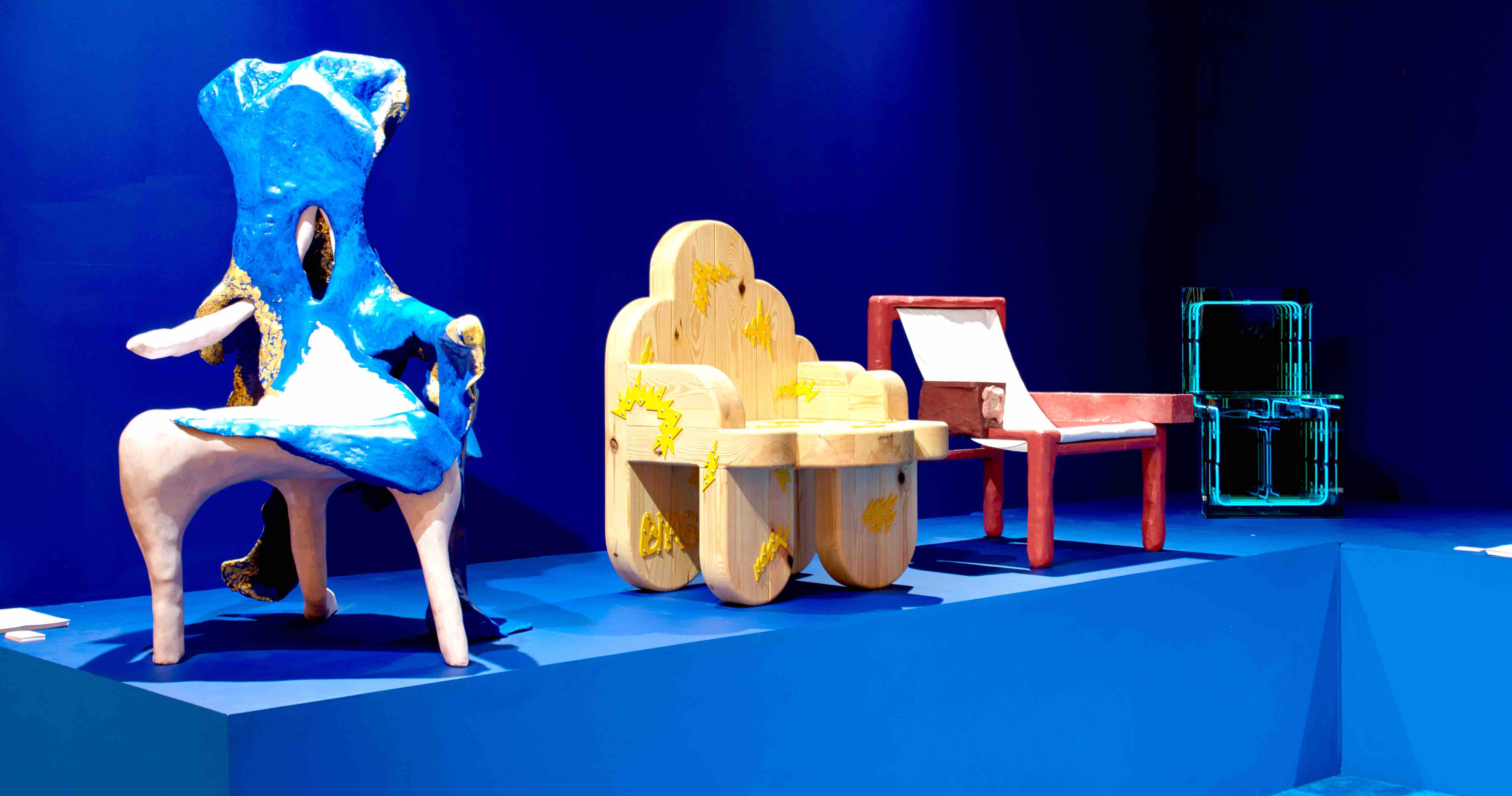 Functional Art Gallery
A reinterpretation of the Abstract Gallery from Peggy Guggenheim's ground-breaking 1942-1947 Art of This Century gallery.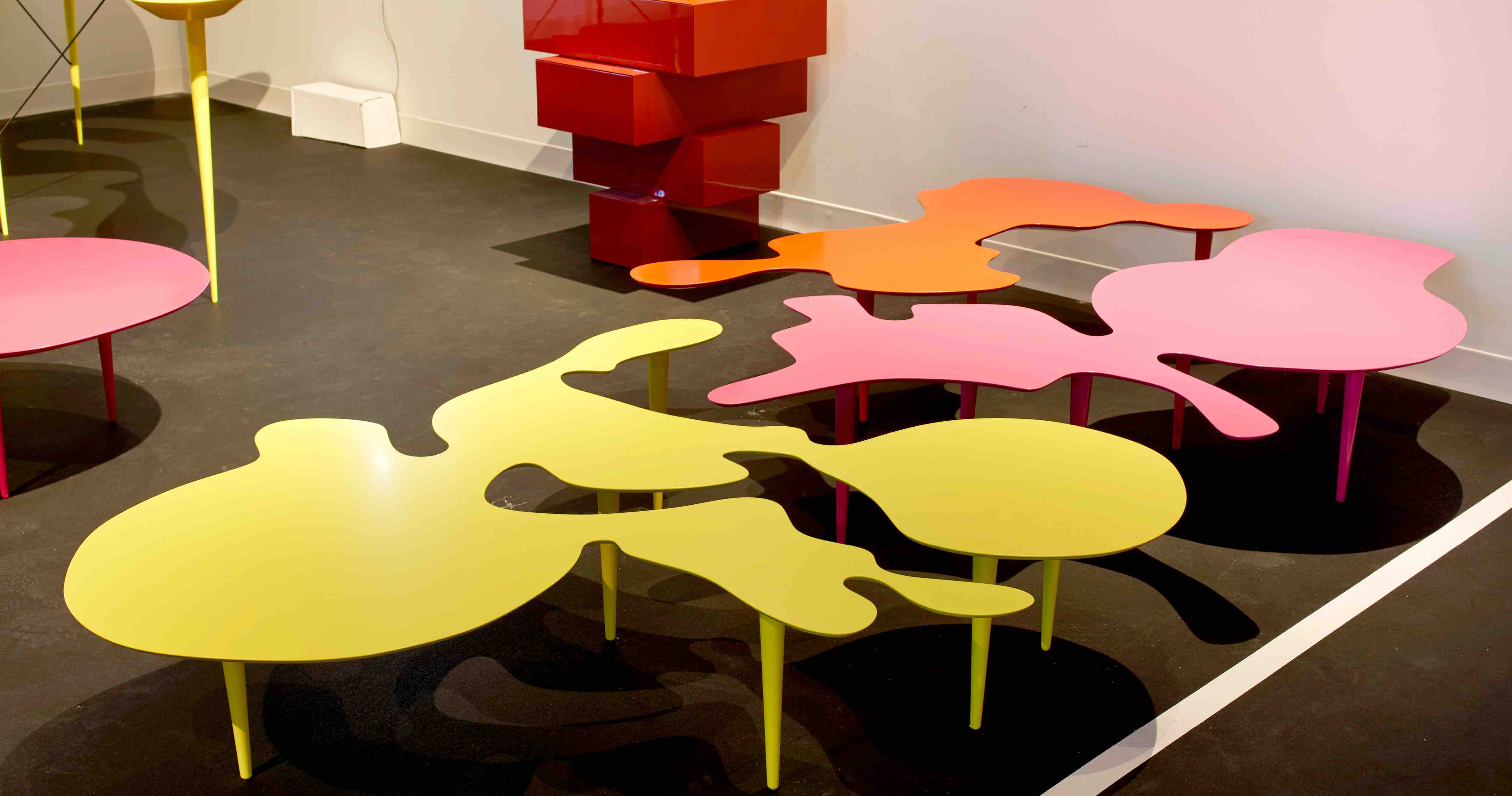 Galerie Philippe Gravier
Appropriately titled "Splash!", the neon-coloured, abstractly shaped lacquered-wood tables were more of an attention-focusing showpiece then anything you'd necessarily get comfy around.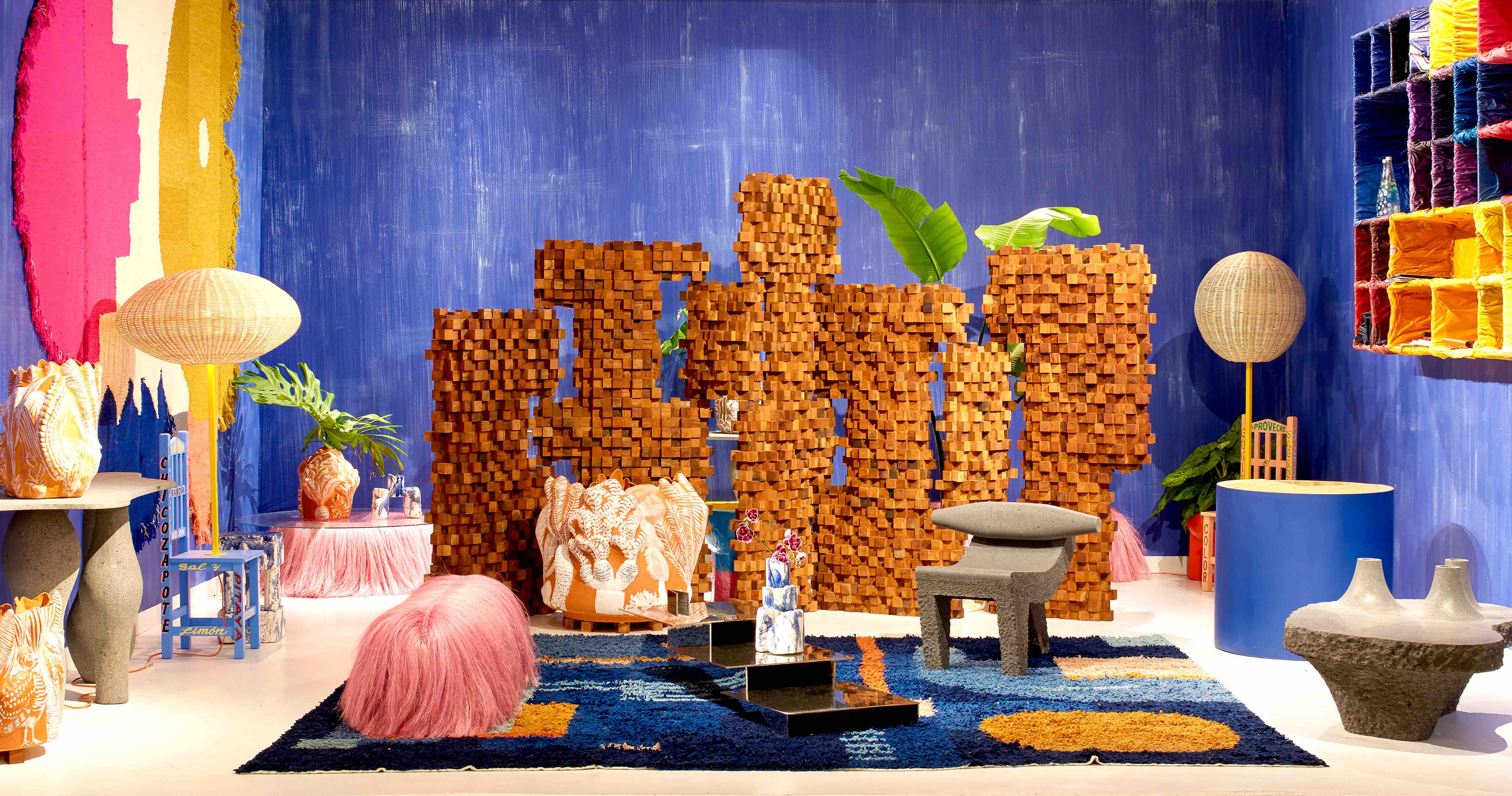 AGO Projects
The Mexico City-based designers' space was a riot of colour and texture, and featured Fernando Laposse's charmingly odd long-haired pink coffee table made of jute fibre, sisal and wood.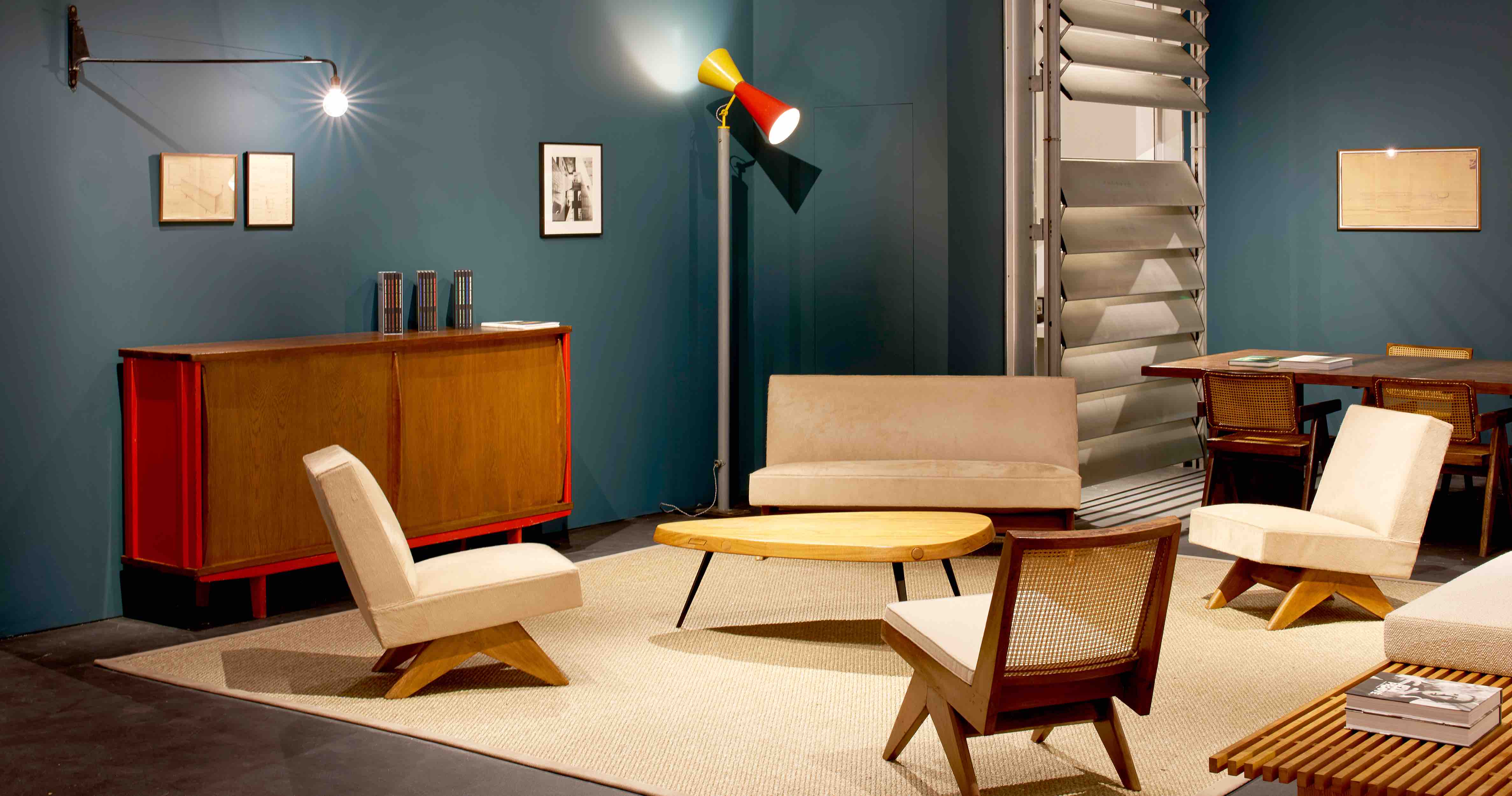 Galerie Patrick Seguin
Icon of mid-century design Charlotte Perriand – a pioneer among female designers and currently the focus of a major exhibition at the Louis Vuitton Foundation in Paris – was the big drawcard here. The major piece on display was her cabinet, made for the Cité Cansado in Mauritania.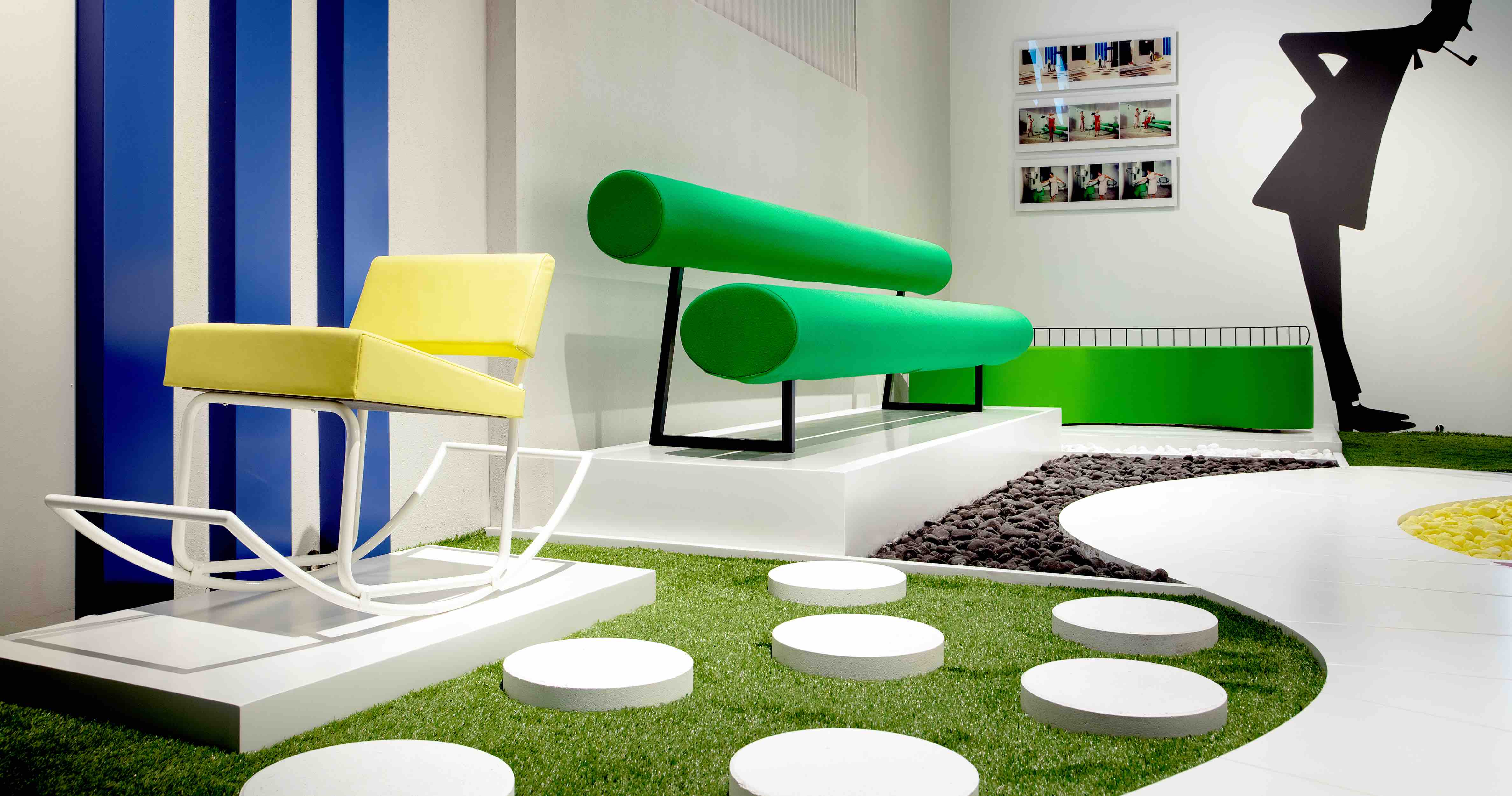 Les Ateliers Courbet
A collab with the estate of 20th-century French film-maker Jacques Tati, Les Ateliers Courbet showed bright and cheerful mid-century designs sourced from Tati's 1958 film Mon Oncle ("My Uncle"), including a yellow rocking chair and the simple (but not entirely practical) Mrs Arpel's Sofa.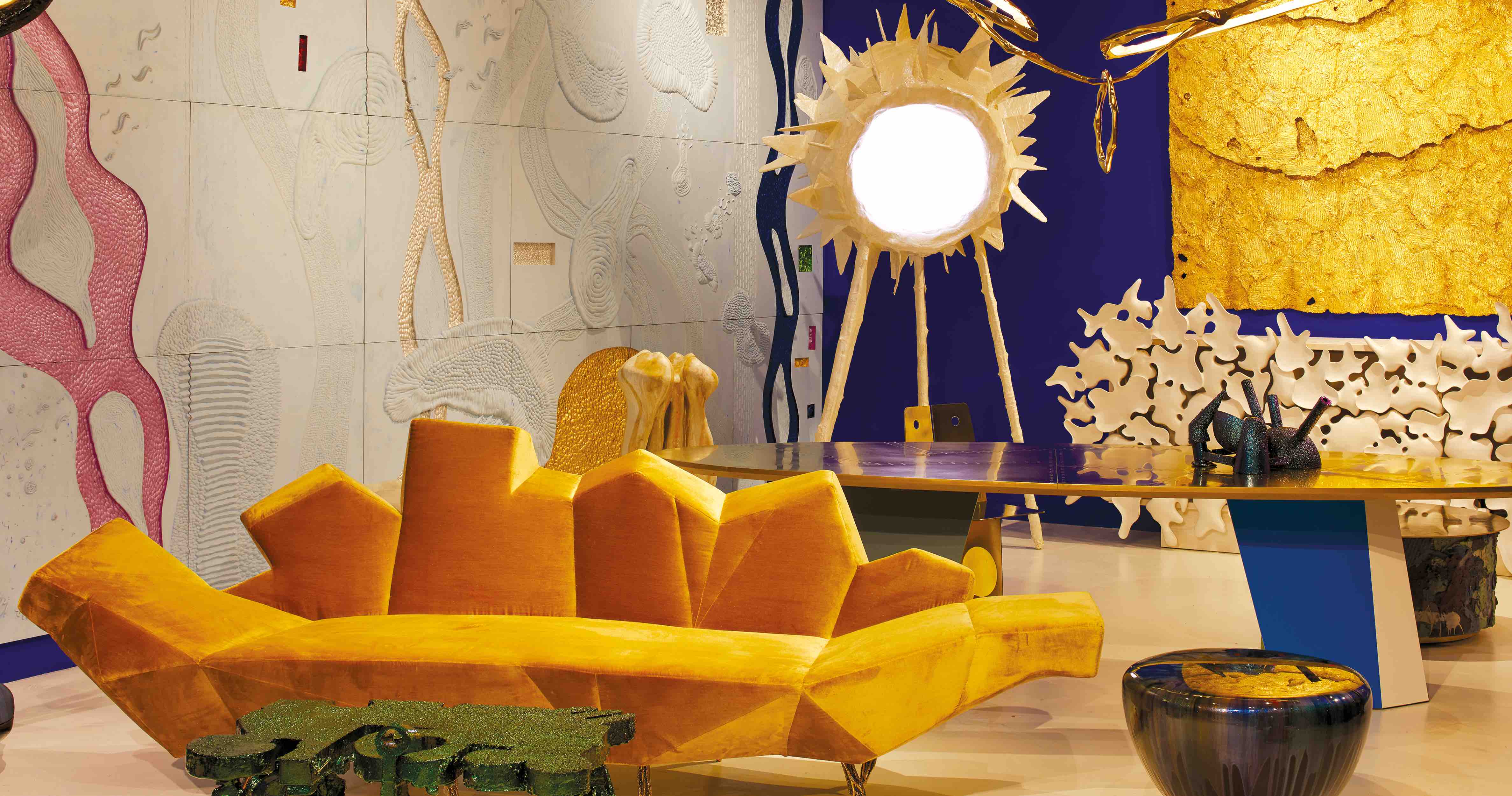 Todd Merrill Studio
Standout items included the striking geometric sofa by Hannes Grebin, and some wonderfully wacky (and alien-looking) Brecht Wright Gander standing lamps.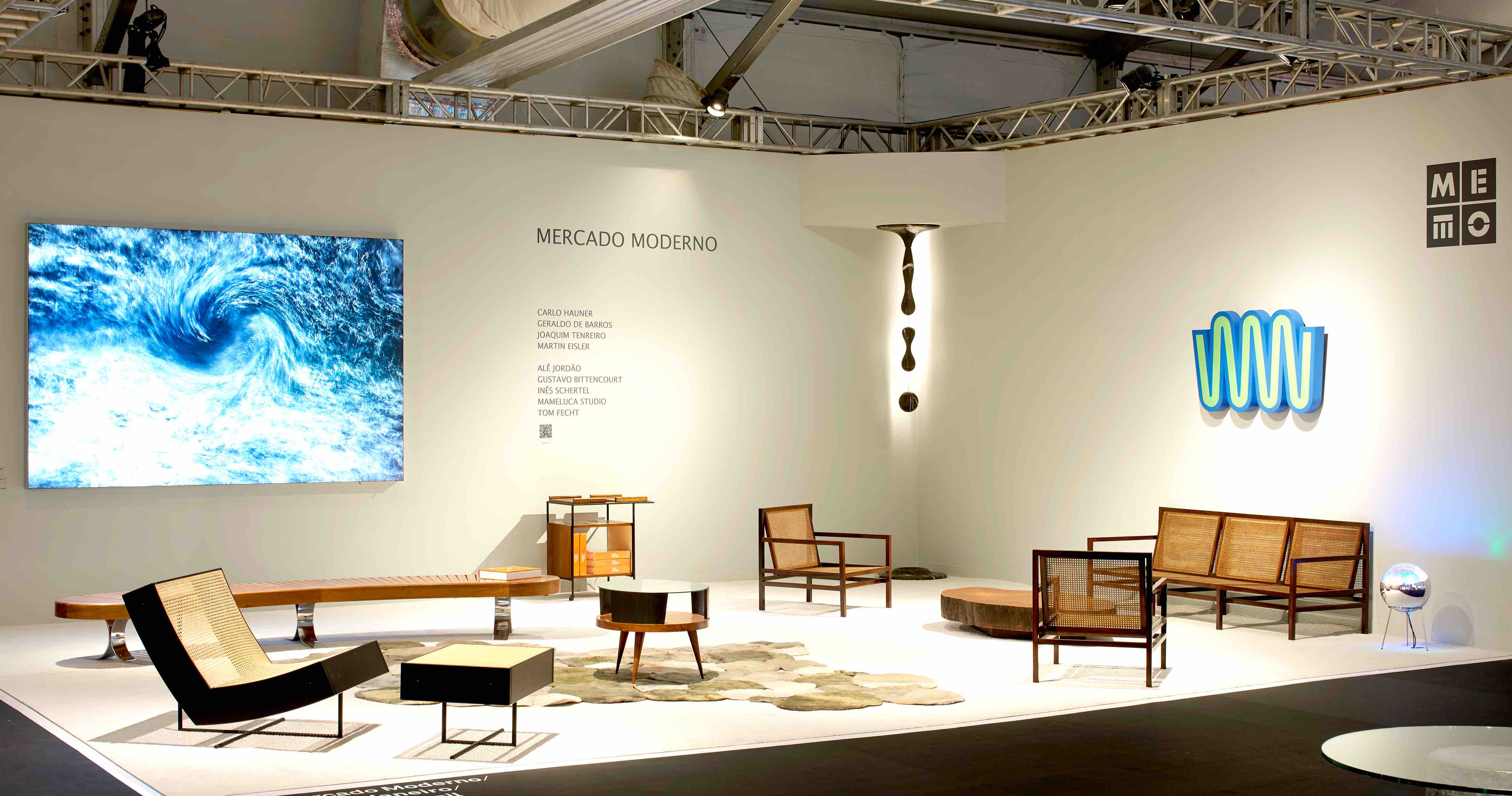 Mercado Moderno
Dedicated to Brazilian design, this gallery specialises in vintage design from the 1950s to the 1980s. At Design Miami/, it celebrated the life and works of Portuguese-born Joaquim Tenreiro, creator of the first examples of modern Brazilian design.