Behind a heavy, steampunk-style, wrought iron crimson door is a coffee shop – a revamp of a disused cinema foyer at the Bijou, a historic landmark in Observatory, Cape Town. Through an archway at the back is the heart of a master bicycle frame builder's operation: Mercer Bikes' mini factory – industrial, gritty and certainly unglamorous.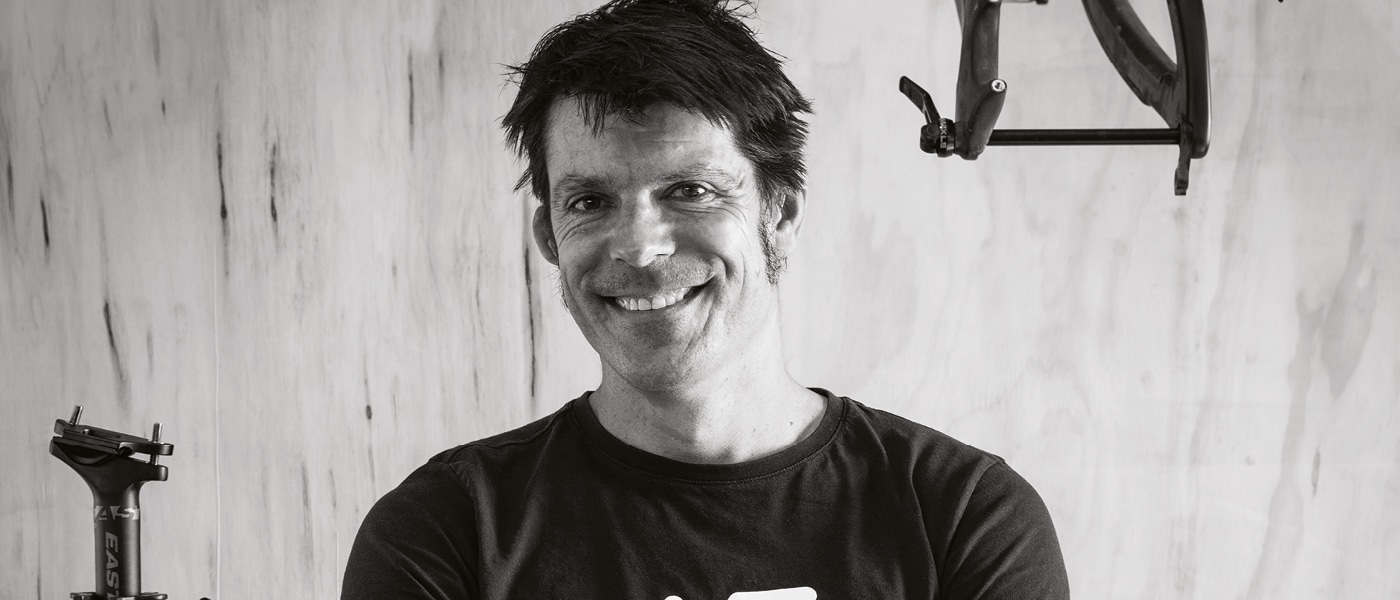 It's a vast contrast between Dave Mercer's exquisitely handcrafted, extraordinarily beautiful full-custom bicycle frames and the metal shaving-strewn industrial space where they are born. Mercer's story starts to unfold, with a mix of philosophy, craftsmanship and artistry.
Mercer started building his eponymous mountain and road bike frames in 2013. The passion, however, ignited decades before. "I had to do this…" he says. This is no precursor to a hard-luck, all-out-of-options, life-on-the-skids story however; he's a veterinarian by training and still practises after hours. "When mountain bikes hit South Africa, I spent every waking moment dreaming of them, reading magazines, drawing pictures, fixing bikes, pulling them apart…"
He joined a time-honoured trade of building with steel, right when the bicycle industry shifted to manufacturing high-end frames using space- age composites. On paper, a monocoque, one-piece-type frame is stronger, stiffer and lighter than any other material, yet many former pro riders still hark back to "the feel of steel".
"STEEL FEELS ALIVE IN WAYS THAT OTHER MATERIALS JUST DON'T"
To Mercer, steel still has relevance, even in competition. "There is the whole heritage of steel, but modern steel is very different to classic and vintage steel." Indeed metallurgy has evolved – alloys and processes are available now that weren't 20 years ago. "Steel feels alive in ways that other frame materials just don't. There's a resonance, liveliness, springiness, and character. Steel can be tuned and drawn. Riding it feels like an extension of your body." When it comes to a frame's ride quality and handling, geometry and fit are influential factors. Frames are made-to- measure and Mercer pays careful attention to the interview process. "I'll have long conversations with customers. They'll have seen and coveted bikes, and have an idea of their dream machine, and I want to get that out of them, chatting about the riding they do, the sort of cyclists they are. Then we measure, for their dimensions. The process is a fusion of their ideas and mine."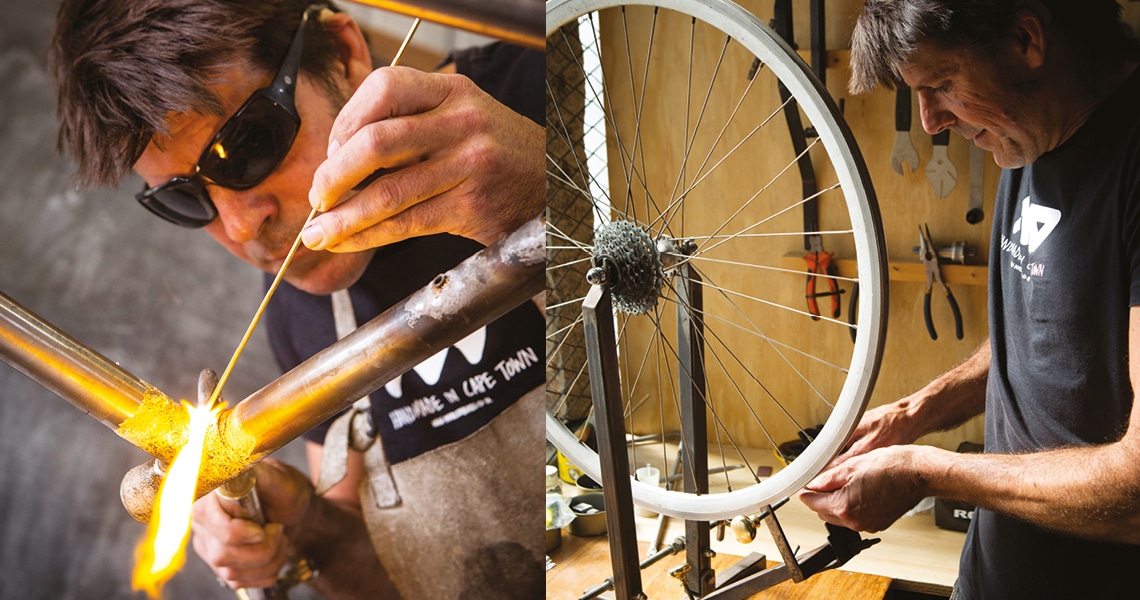 Italian-made Columbus cromoly tubing is welded using fillet brazing, lugs or a combination of the two – a bi-laminate hybrid."The line of the tube flows smoothly into a lug shape. It's very time consuming and labour intensive."
Mercer crafts many of his own frame parts, his signature style featuring custom turned reinforcement rings. "I set a sleeve around the top tube and cut it at precisely the same angle – very subtle and most people would miss it." With this level of care, it's unsurprising that he makes less than 40 frames per year, with a four-month waiting list. With frames priced from around R32 000 (depending on paint, fork and custom details), it seems like the bargain of the century, considering the care and expertise.
The Mercer brand's ethos extends its owner's philosophy on life: "Today, we consume products we have little connection to. We own products that are made by people we'll never know. With modern life, we're removed. A hand-made steel frame is one opportunity to connect. The maker has met you, you've had a coffee and you know they're truly passionate about what they do. It goes beyond the bike."
NEIL GARDINER