Each of Sindiso Khumalo's collections is inspired by a black woman in history. And many of her garments result from careful, considered collaboration with crafters who use traditional techniques – often rare, always beautiful. The designer, who grew up in Durban and is now based in Cape Town, trained as an architect before segueing into women's fashion.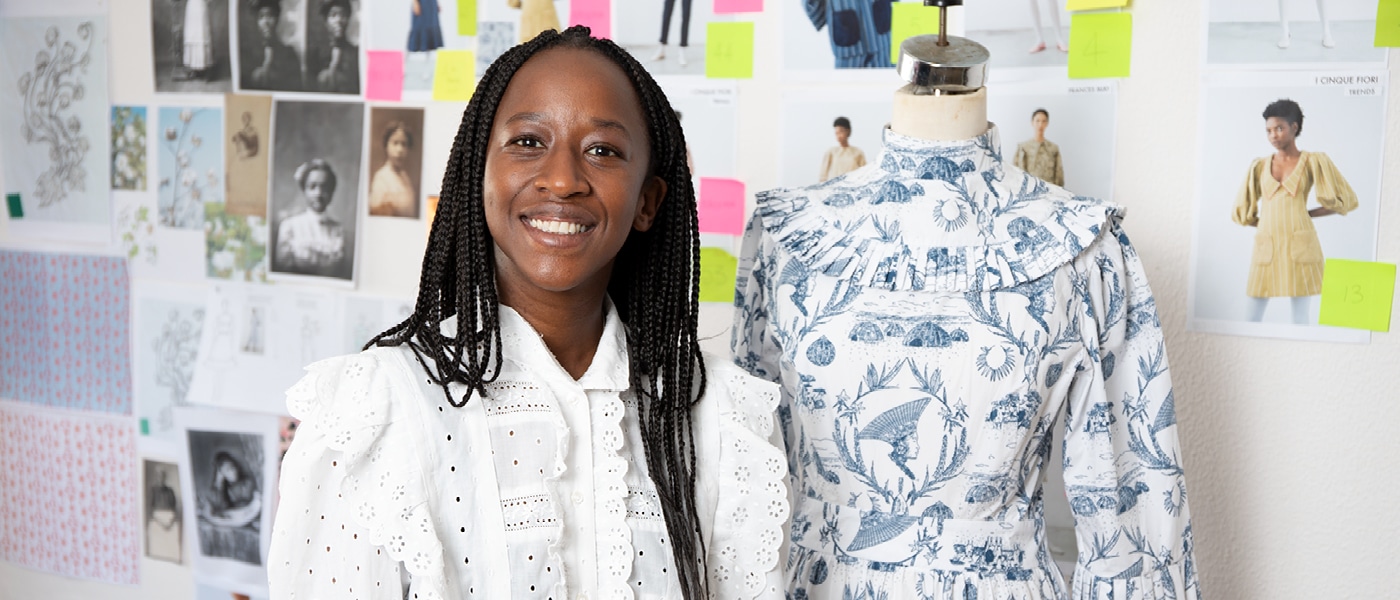 Where does your creative impulse come from?
I had a free and liberal childhood. I don't think I ever watched TV. I was encouraged to make my own fun –  so I'd ride my bike, and create imaginary worlds with my friends. My grandmother was a pattern cutter in a factory in Durban – I still have her 1947 pattern book. She taught my mom to sew, and my mom taught me when I was 12.
After graduating, I went to London to work for architect David Adjaye. I was 21, and my eyes were suddenly opened to all the different things I could do within the realm of design. I chose to do a master's degree in textile design primarily because I wanted to retain the graphic element from architecture – I was always interested in how drawings can tell a story.
And then you moved into fashion …
For 10 years I worked as a stylist, and during that time I'd been screen-printing men's T-shirts, and selling them at Camden Market to make extra cash. When a friend asked why I wasn't making womenswear, I had an "aha" moment. Five years ago, I came home to South Africa, and started making clothing for my female friends. Since then, it's been very organic – a lot of testing and playing, experimenting and figuring things out, the way I was encouraged to do as a child.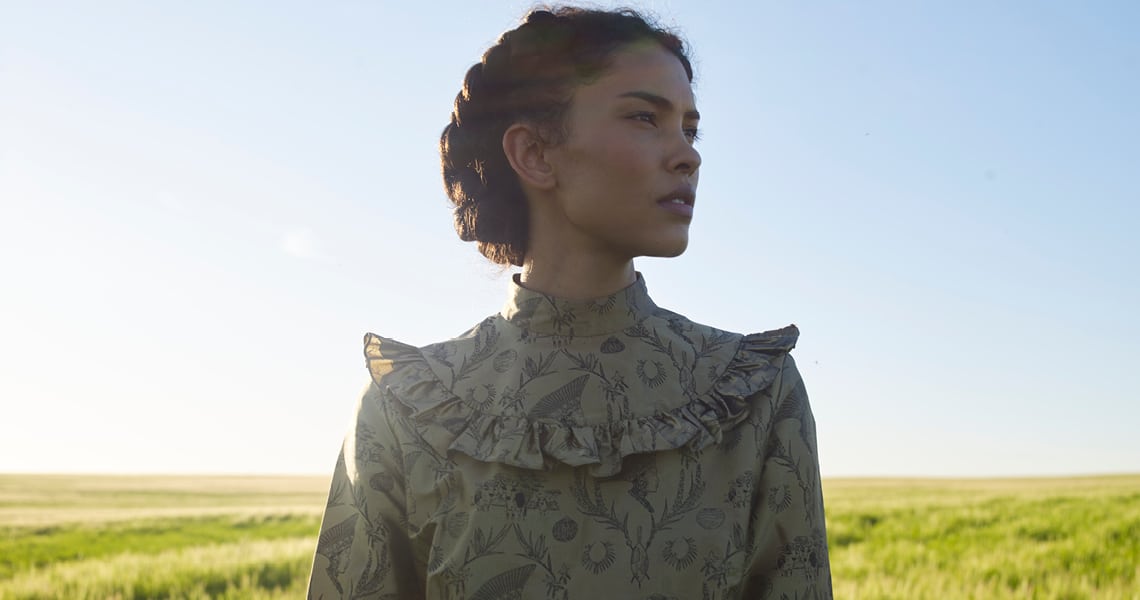 Are you a bit of a textile geek?
Definitely. I want to explore all facets of textile design and textile making. I'm always looking at old techniques that may have died out or that are not used as much today. Every single garment in our collections begins with the textile, and with a conversation about what we're trying to say with each fabric, whether it's the illustrations we use on our prints or a specific kind of printing technique. Everything has a story.
Your designs have a strong heritage element. Where does that come from?
I am nostalgic. I spend so much time in vintage stores and antique shops. I love looking through people's old linen and napkins. I find inspiration in those old things, because I love taking an existing heritage and updating it for a 2020 audience.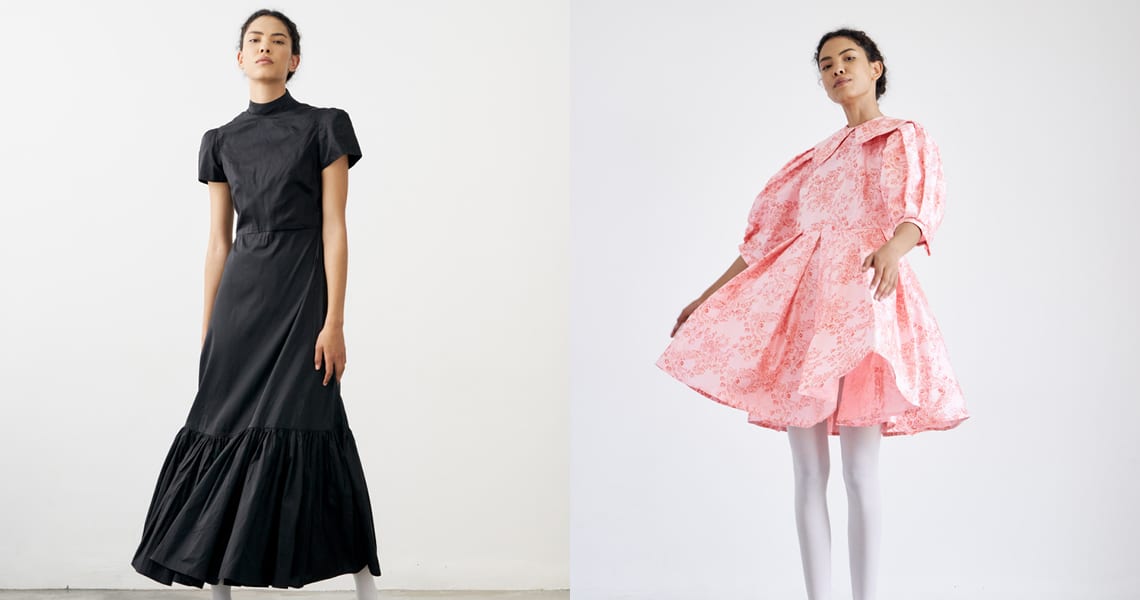 Sindiso Khumalo was one of eight finalists to share the coveted 2020 LVMH Prize. She was also pronounced as the Independent Designer of the Year at the 2020 Green Carpet Fashion Awards, which recognise excellence in sustainable fashion.