When asked what he likes most about being a chef, Pete Goffe-Wood invariably says, "clean plates". And he'd know all about those, having delighted the palates of plenty during a career that spans more than three decades. Born in London and raised in South Africa, Pete earned his culinary stripes at the then-celebrated Beverly Hills Hotel in Umhlanga Rocks, before spending nine years in London honing his skills. He returned to South Africa in 1999, and has since been involved in various aspects of the food and hospitality industry.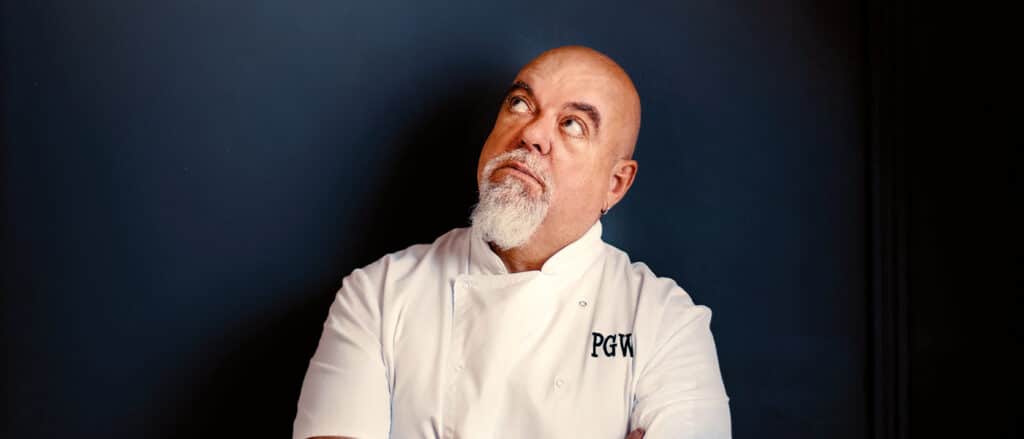 From having a hand in developing some of the Cape's best restaurants to running his Kitchen Cowboy cooking workshops, writing for food magazines, penning three cookbooks and judging MasterChef South Africa for four seasons, it's safe to say that he knows a thing or two about good food.
His latest venture, Viande – "meat" in French – is located at the stately, and recently renovated, Grande Roche Hotel in Paarl. Hand-picked by the hotel's new owners, Hansie and Theresa Britz, Pete says their request to craft a new restaurant on the historic estate was unexpected. "Once I heard about the vision and understood the direction, however – to move away from its past of austere-style fine dining to something more accessible and friendly – it really appealed to me," he says.
Viande is exactly what the name suggests – a celebration of meat. "Viande has a contemporary focus on meat, with certified choice, prime and secondary cuts, as well as offal and extremities, all served across a selection of portion sizes and dishes," Pete explains. "Until now, it had been promoted as an exclusive environment, but I want it to be an 'everyman' experience. I want to throw the experience of this magnificent property open to Paarl and beyond, so that more people have access to its sublime beauty. I want them to have good food – and good times."
The dishes are hearty and varied: you're likely to be presented with a menu of slow-roasted pork belly with maize, corn and a maple glaze; pan-fried calf's liver with roasted beetroot; and gnocchi with veal sweetbreads, mushrooms and home-cured bacon. If that all sounds a touch adventurous, classics like a 300g sirloin steak with all the trimmings or a 28-day dry-aged prime rib (pictured below) are also available – and they're perfected by a man who's spent most of his life working with meat.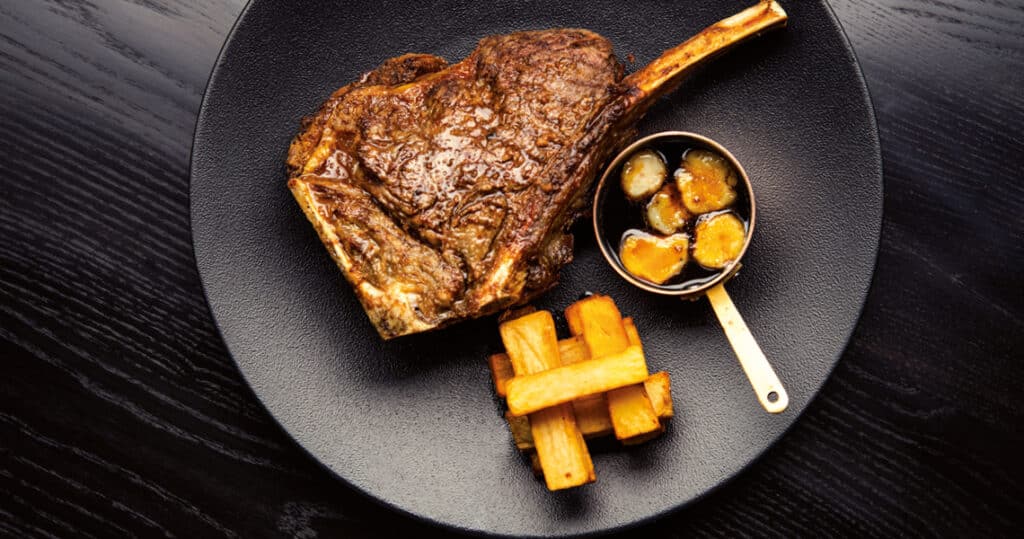 "The beauty of being a chef is that you get instant gratification," Pete says. "It's one of the benefits of this business: you instantly know whether people like your food or not. Unlike an architect who must wait for a building to be built, we consistently send food out to diners and have the pleasure of receiving immediate feedback."
Viande is definitely worth a trip out to Paarl – clean plates guaranteed!