Milan Design Week is undoubtedly one of the most important events on the annual design calendar. Hundreds of creatives from all over the world make the pilgrimage to the Italian city to preview trends and the latest product releases, and to be immersed in the installations and social events that take over the city's courtyards and historical buildings.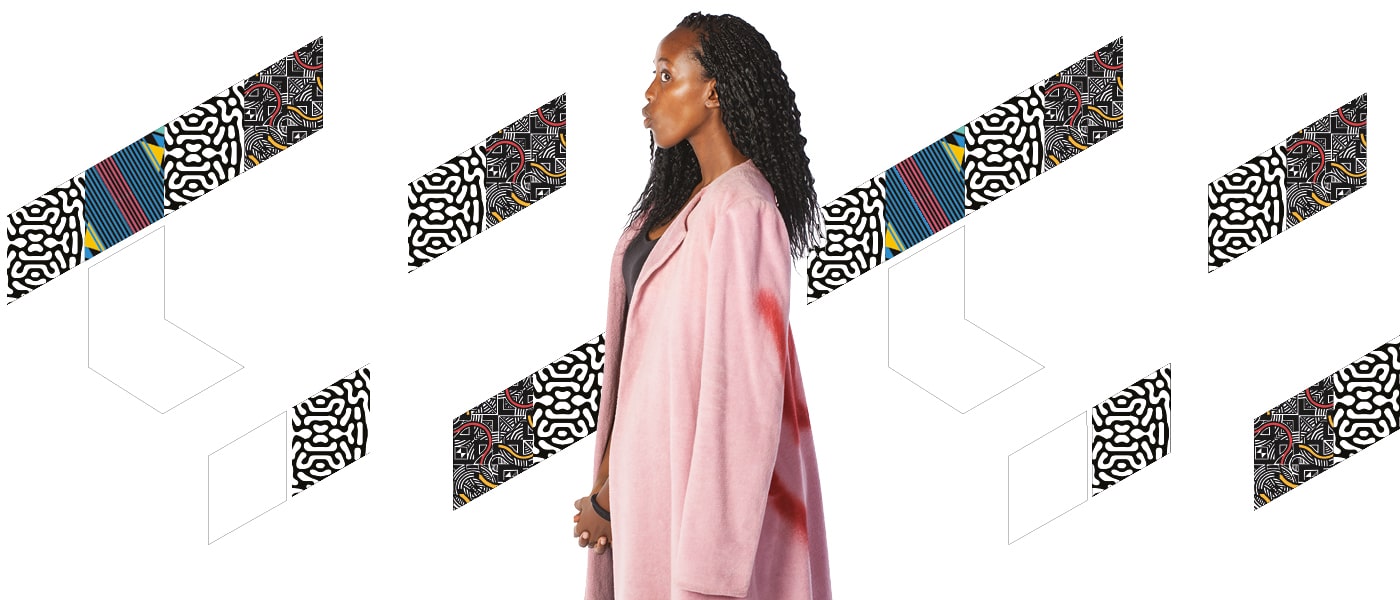 This year, Thabisa Mjo of Mash.T Design Studio was invited to participate in Ventura Future, one of the exhibition destinations that make up Milan Design Week. With the help of Nando's, a long-standing supporter of local design, and Tracy Lynch, Creative Director of the Nando's Design Programme,Thabisa created and curated an exhibit entitled Sacrosanct. The interactive installation was envisaged as a contemporary African hut housing a collection of remarkable South African design."Sacrosanct is predominantly women-powered, community-orientated and alive with authentic contemporary expressions of cultural narratives featuring ne craftsmanship," shares Thabisa.
What stood out is the Instagram-worthy installation architecture. The design of the room- sized pod was developed from Thabisa's celebrated potjie server, which was the centrepiece inside the hut. The vibrant pattern was hand-painted by mixed-media visual artist Sakhile Cebekhulu. It's an example of one of Thabisa's many inspired collabs. The circular beaded panels of both the server and the hut are by Qaqambile Bead Studio, in association with Spier Arts Trust. A bold, arresting statement amid the noise of Design Week, the exhibit certainly met Thabisa's goal of delighting visitors. But its impact was astutely more than simply visual. By stepping inside to view the pieces, guests were immediately immersed in the South African design story. They received a personal tour by Thabisa and some of the other designers who were there.
"WE ADAPTED OUR CULTURAL TRADITIONS SO THAT SKILL SURVIVES"
"I wanted visitors to move in closer to pay attention to the details and the level of craftsmanship," she explains. "We've taken our wonderful South African craft skills and elevated them to create highly desirable pieces. We adapted our cultural traditions so that skill survives, so that the stories and cultures that have inspired those pieces survive and are told to the next generation. I want people to walk away and think, damn those kids from Africa are on to something!" Thabisa's inclusion and curation of work by other local designers is meant to evoke "our South African culture of fostering community," she explains. In addition to her server and celebrated Tutu 2.0 light, Thabisa chose handwoven 100% South African mohair rugs from The Ninevites; the Oromo Chair designed by Mpho Vackier of Urban Native and upholstered in patterned fabric by textile designer Bonolo Helen Chepape of Lulasclan; woven mirrors by Candice Lawrence of Modern Gesture, inspired by the geometric shapes of African jewellery; and cork stools and a collection of ceramics by Laurie Wiid van Heerden of Wiid Design.
"A woman came up to me crying after she'd been inside and I'd taken her through the installation. She had, in fact, already left, but she came back to tell me how deeply moved she was by our stories and our work. That was my highlight of Milan Design Week," says Thabisa, who's been on a successful trajectory since winning the Nando's Hot Young Designer Talent Search in 2016 for her Tutu 2.0 light. The lauded design, which has evolved into different variations, was her first foray into product design.
Inspired by the xibelani (a skirt worn by Tsonga women to perform the xibelani dance), the pendant's been exhibited at 100% Design 14 South Africa, 100% Design in London and Maison&Objet Paris. Some were installed in Nando's restaurants around the world, a manufacturing process that helped establish the product design arm of Thabisa's interior design rm, Mash. T Design. The striking oversized fitting (it weighs 10kg) won the Design Indaba Most Beautiful Object in South Africa award and further established Thabisa as a rising star.
In the wake of the Tutu 2.0's global success, she scooped The Design Foundation Future Found Award, and the Best Emerging Talent and Best Product awards at 100% Design."Discovering that I have this gift to be able to envision things and to work to make them a reality has been the highlight of my career so far," she says.
What's next? "A special bench with Houtlander and masterful weaver Beauty Ngxongo whose work has been exhibited at the Smithsonian and The Metropolitan Museum of Art. It's a true honour to work with her."