The word "Herculean" comes to mind when you see the fourth-generation Lexus LX. It's based on the Toyota Land Cruiser 300 and if you know that car, you'll understand why this particular word is so apt. The strength, but mainly the size of this luxury flagship SUV is what makes it perfect for overlanding.
In truly opulent style, you can opt to have the LX in either four-, five-, six- or seven-seater configuration. And for the purposes of aspiration, let's briefly delve into the new flagship LX 600 VIP model, which is the ultimate in luxury and is designed for business executives.
This model has four seats that feature full-body, shoulder and lumbar seat massage options, not to mention being heated and ventilated. The rear seats can recline up 48 degrees, which is the position you might want to be in while watching a movie on the entertainment screens. The rear also features wireless smartphone charging, four-zone climate controls and twin 11.6-inch rear displays with HDMI or Wi-Fi compatibility. And just in case you feel a bit chilly in the back, there's a warm "air curtain" delivered by the air vents. Too hot? Don't worry, a fresh "air shower" will cool you down. Talk about travelling in style!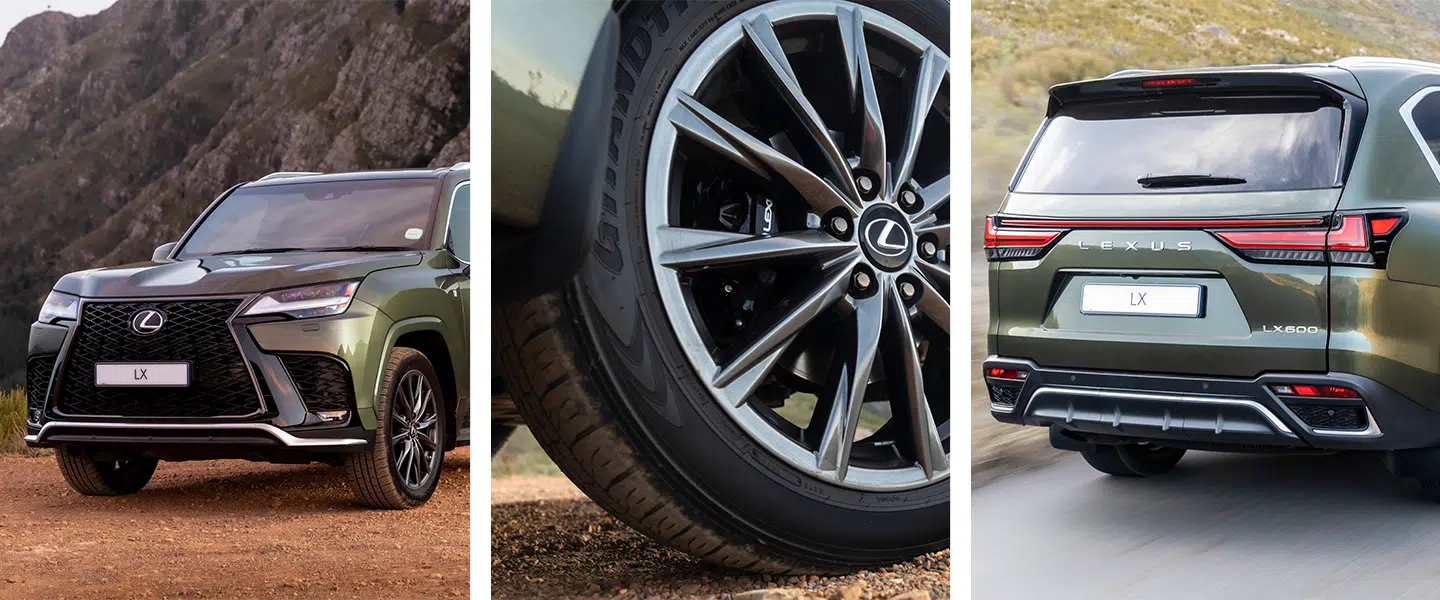 No road trip too tough
And speaking of travelling, the LX is made for long distances. There is almost nowhere this SUV can't go. And if it's heaps of space you require, the LX 600 seven-seater is the vehicle of choice. The LX boasts a new automatic system for folding the rear seats, which means that with just the push of a button, the front seats move forward and the second-row tumbles forward before the third row folds to complete a large, flat load area. With five seats in place, you can fit five large 77cm suitcases in the boot. For families or friends wanting to embark on a cross-country road trip, you'll want all the space you can get.
Space isn't the only requirement when heading out on the open road; efficiency is also imperative. Lexus has done away with the V8 engines of the previous generation and opted for V6 engines this time around. This translates to less fuel consumption and less weight of the car overall (this new LX is 200 kg lighter than the outgoing model). The 500d has a low claimed fuel consumption of just 8.3l/100km, which means far fewer stops at the fuel station. Some might find a diesel engine to be a bit too grumbly and noisy, but with the Active Noise Control on the LX, any unpleasant booming engine noise is eliminated.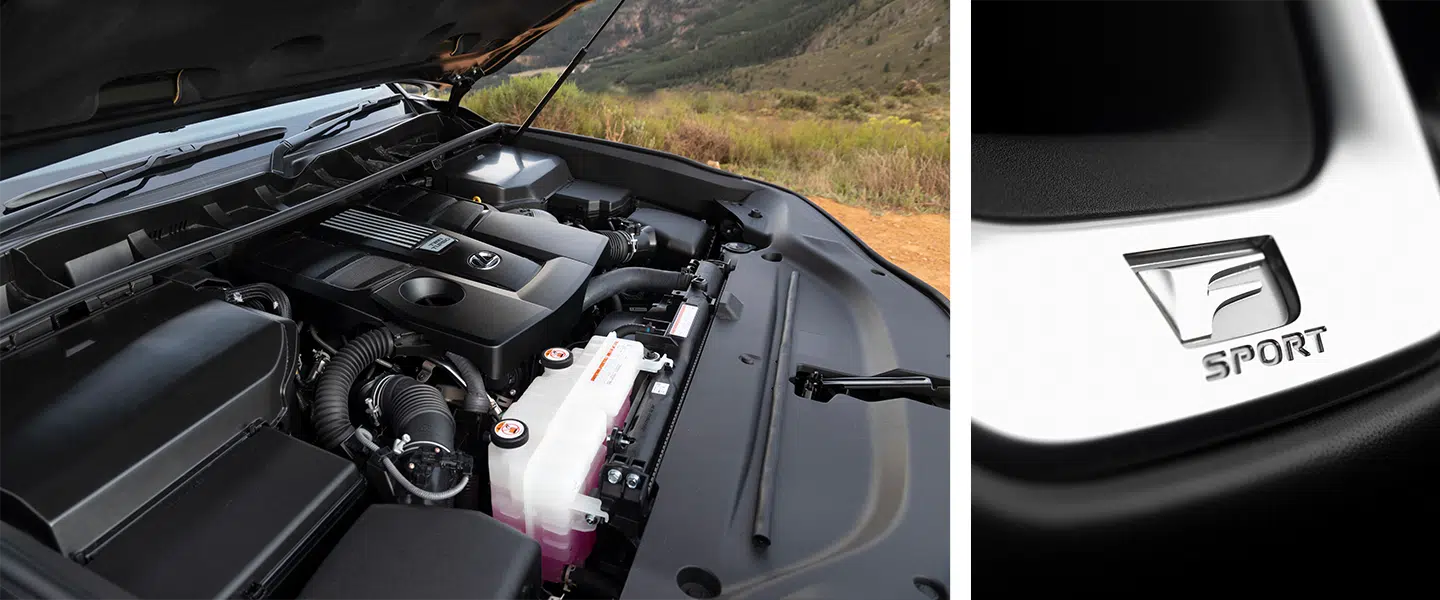 A drive to remember
A vehicle of this size can be rather intimidating, but once you're behind the wheel and on the open road, it feels far less cumbersome than it might appear. The electric steering (a first for the LX) is light and so it feels really easy to manoeuvre, even into tight parking spaces. Look, there is no denying the gargantuan size of this vehicle, but with so many navigation-assistance features packed in, you'll feel like you're in a much more compact car.
One example is the four cameras placed around the vehicle to provide unobstructed views of the vehicle's surrounds. The multi-terrain monitor offers front, rear, panoramic and even 'see-through' views, which displays a transparent image of the vehicle's body, allowing you to see the areas around and underneath the SUV that cannot be seen directly.
Comfort and style
The road really never needs to end with a Lexus LX. With a four-wheel drive system consisting of an open front and rear differential and a locking Torsen centre differential, you'll traverse uneven terrain in comfort… and style.
And speaking of style, the F Sport grade is available for the first time for LX on both diesel and petrol models. It will feature, among other tech and styling details, fingerprint identification for the engine start button, where up to 10 fingerprints can be registered to authorise engine start, and which will link to seat and mirror memory settings.
After spending time behind the wheel of the all-new LX, the theme "unflustered comfort" makes even more sense. This is luxury on wheels. Laden with the latest in tech, space that is endless, and a drive so comfortable you feel you could be captaining a boat, this new-generation LX is everything and more!