It's known as the little black dress of diamond jewellery – and this definitive piece is making a comeback.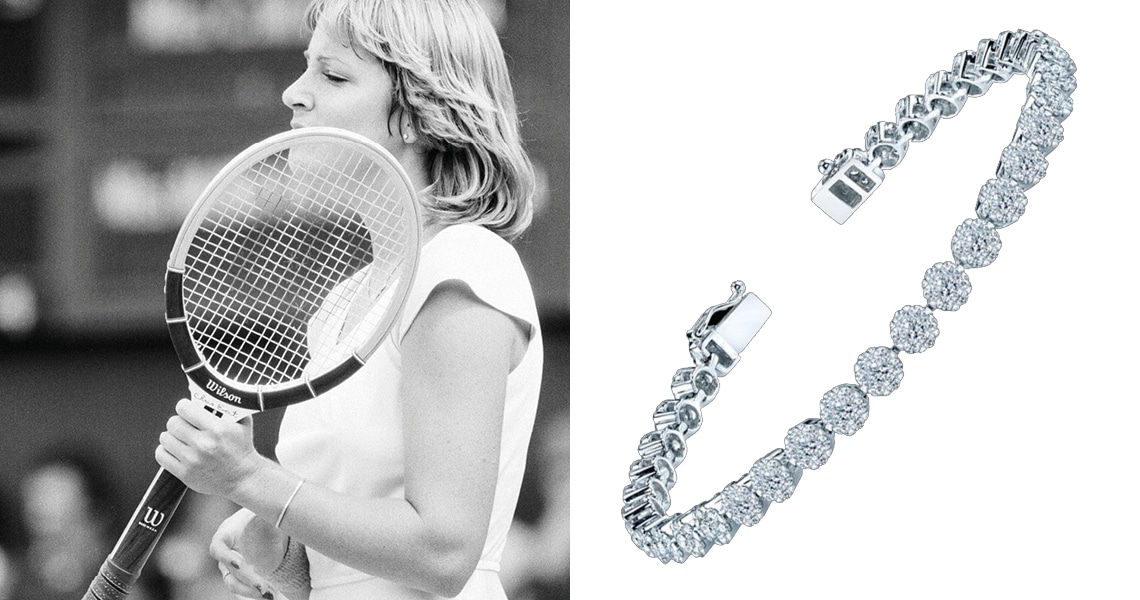 It's the latest in nostalgic trends to make a significant return to the contemporary wardrobe. In the 1920s, the simple line bracelet – with a delicate row of diamonds or gemstones of the same cut, colour and size – was the ultimate fashion accessory. Passed down through generations as a treasured family heirloom, it has remained a noteworthy item.
But this classically understated piece really shot to fame – and earned a new moniker – when sports legend and style-setter Chris Evert dominated the tennis courts. During the ferocious 1987 US Open tournament, Evert paused a match to search for her diamond bracelet, which had fallen off her wrist. As tennis fans around the globe delighted in her refusal to resume play until the item had been recovered, the original jeweller, George Bedewi, was inundated with requests for similar pieces. Today, the elegant tennis bracelet is usually made from 14- or 18-carat gold, platinum or sterling silver, and boasts a sparkling selection of miniature matching diamonds or other gemstones.
Imbued with a casual elegance, these bracelets will complement just about anything in a woman's fashion and jewellery wardrobe. They are offered in endless iterations – from edgy to elegant and everything in between – and are as sought-after now as they were when they made their debut in jewellery boxes almost a century ago.