Timeless elegance and searing ingenuity combine in this classic WWII timepiece that broke the mould.
When it comes to pioneering design, impeccable craftsmanship and a rich legacy, Swiss watchmaker Patek Philippe has few rivals. Through sheer mastery, the brand – founded in the 19th century –has earned an enviable reputation for its hand- finished watches and extraordinary attention to detail and design.
In watchmaking terms, a "complication" is anything that a mechanical watch does apart from telling the time and simple date. Patek Philippe upholds a fine tradition in complications, such as annual calendars, dual time zones and world time displays.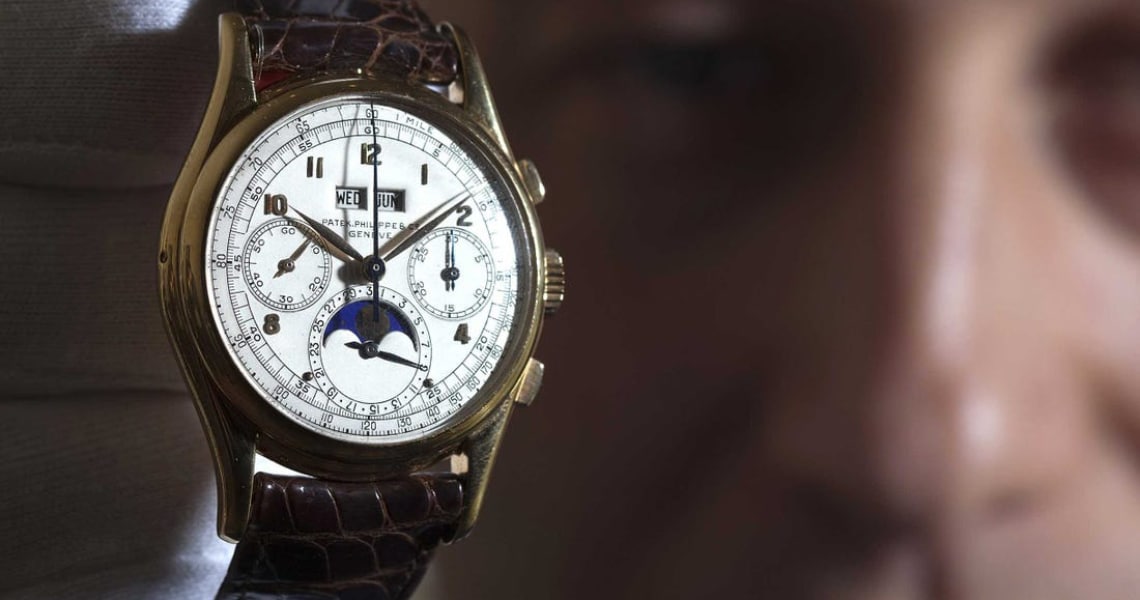 The Patek Philippe Reference 1527 is the most expensive wristwatch by Patek Philippe ever sold at auction, reaching its stratospheric price of $5 708 885 (more than R95-million) in 2010 for a number of reasons
DELUXE FEATURES INCLUDE GOLD ARABIC NUMBERS AND MORE THAN 23 ENCRUSTED GEMSTONES.
Crafted during the grim days of World War II, this 18-carat yellow-gold vintage timepiece is considered a precursor to some of the watchmaking company's most desirable and intricate models.
The iconic Reference 1527 model features an elaborate moonphase display, a chronograph and a ground-breaking perpetual calendar. Other deluxe features include a date indicator, bi-metallic compensation balance, minute markings, gold Arabic numbers and more than 23 encrusted gemstones.
For the knowledgeable collector, it is a standalone work of art: its elongated, slightly curved lugs, its dial layout and its 37mm diameter – unusually large for the time – preceded other famous Patek Philippe references by at least a decade.
This one-of-a-kind watch remains timelessly elegant and relevant – even 80 years after its creation.