As Charles Eames, co-creator of one of the most iconic chairs of the 20th century, once famously said: "The details are not the details. They make the design." Not that you needed any more reasons to add some sizzle to your interiors, but we've jotted down some events and brands currently getting the details just right so that you can get a jump start on your spring home makeover and beat the winter blues. 
The big guys: Decorex Africa, Design Joburg and 100% Design Africa
Chances are that if you're reading this, you already know that the next three months are the hottest time for design in South Africa, with Decorex Africa, Design Joburg and Design Cape Town, and 100% Design Africa all taking place between June and August. It's set to be a design smorgasbord, and Lexus is once again one of the sponsors.  
 Decorex Africa has been a staple on the South African design calendar for almost 30 years. It's where design industry leaders have networked, forecast the decor and design trends that influence where, when and what we shop for, and thrust bright new design talent into the limelight, while also bringing our favourite suppliers together under one roof.  
 As if all of this isn't enough, 2023 sees the debut of the Joburg and Cape Decor and Design Weeks, which will occur simultaneously with Decorex Cape Town (22-25 June) and Decorex Joburg (3-6 August) forming the glue that binds all exhibitions, workshops, presentations, masterclasses and launches together.  
 100% Design Africa (3-6 August) has always had our senses tingling each time it opens its doors in early August, but this year we're most looking forward to the first instalment of the Future of Design Studio. This important platform of exciting voices and themes promises to address issues directly related to the incubation of proudly African physical and digital design and will take place at 100% Design Africa Joburg and Cape Town. It'll be the place to be if you want to network with design industry thought leaders.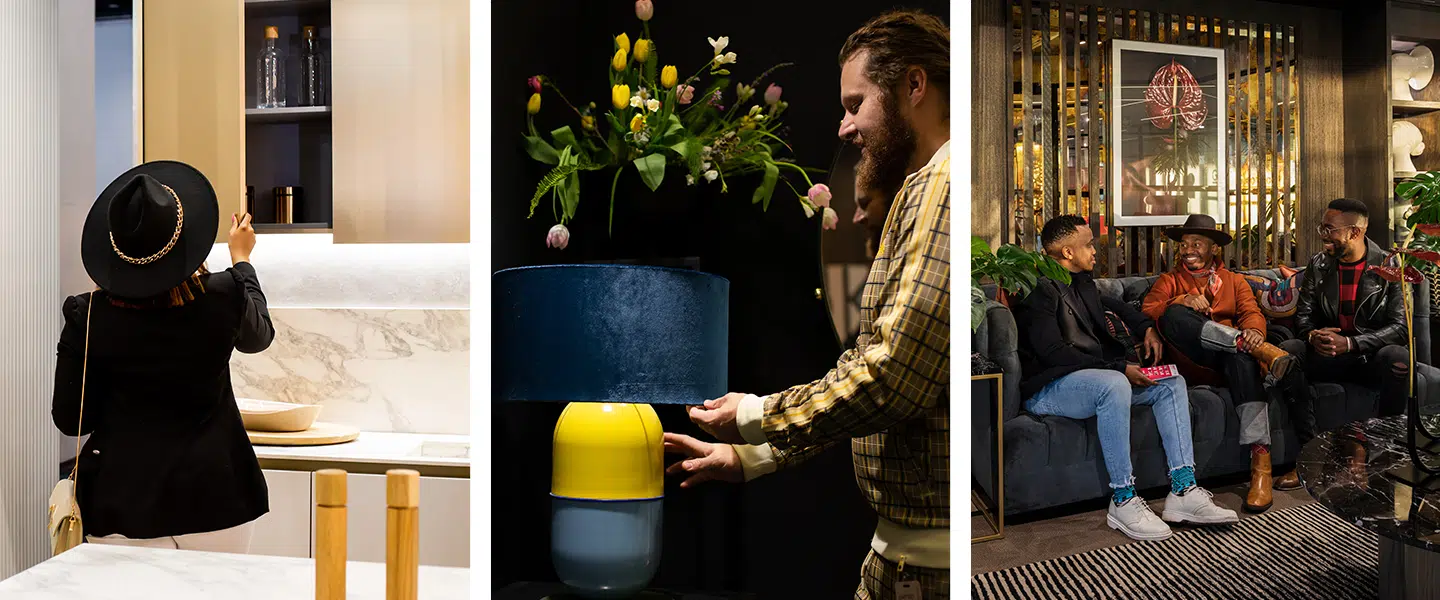 New to our shores: Eichholtz
Cape Town design aficionados will be thrilled to learn that Dutch brand Eichholtz has just opened a stand-alone showroom in trendy Woodstock; the first in Africa. Thanks to Core Furniture Concepts, who have also brought us top international design labels such as Vondom and Dedon, Theo Eichholtz' iconic suave Carrara marble tables and sleekly sinuous space-age style sofas are now within our reach.  
The new showroom promises to be an experience not to be missed, filled with Eichholtz's latest and greatest design (they launch up to 600 new products a year!) to give you a real sense of what you're able to create for yourself. What's on our shopping list? We've fallen in love with the Wall Lamp Regina in gold and bronze, embellished with textured gingko biloba leaves. It's got an understated, modern Art Nouveau feel to it that would be the perfect fit in either a classic or contemporary interior.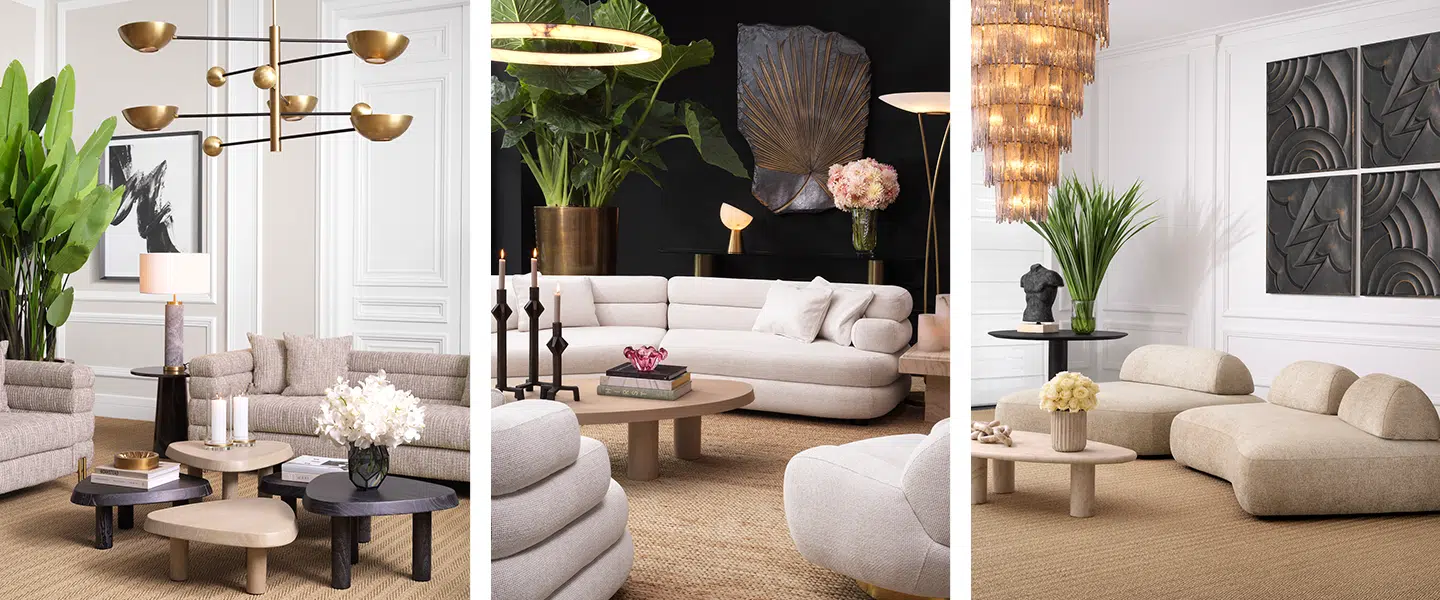 Shop online: Ethos 
We've all been there. It's that special occasion, anniversary or birthday. You've left it to the last minute and need to grab a memorable gift and don't want to compromise on quality. With Ethos, you don't have to. It's online decor shopping with a conscience. All beautifully crafted Ethos products, available through their easy-to-use site, are sourced from crafters and creators with whom Ethos has developed a close relationship, so they know exactly where that scatter cushion or ceramic salad bowl is coming from. Need some design and decoration inspiration? Check out the Ethos blog for advice from leading design and decoration experts.