If you only have one beloved fragrance, scent marketers might feel they haven't done their job. While they're scratching their heads at your reluctance to explore new brands and releases, consider this: some olfactory creations hit that magic note so exquisitely the first time, that 100 years on we're still hooked on the original. This is the case with Chanel No. 5. It also highlights perfume as an art form. Sadly, as fragrance writer and expert Tania Sanchez explains in the book she co-authored with Luca Turin, Perfumes: The A-Z Guide (Viking), "perfume is probably the least understood, and least appreciated of the arts". One way to really understand its value is with a collection. This is where Chanel has been so clever – especially with its latest limited-edition release, Chanel Factory 5 – keeping No. 5 relevant not only through collectible releases, but also through interpretations.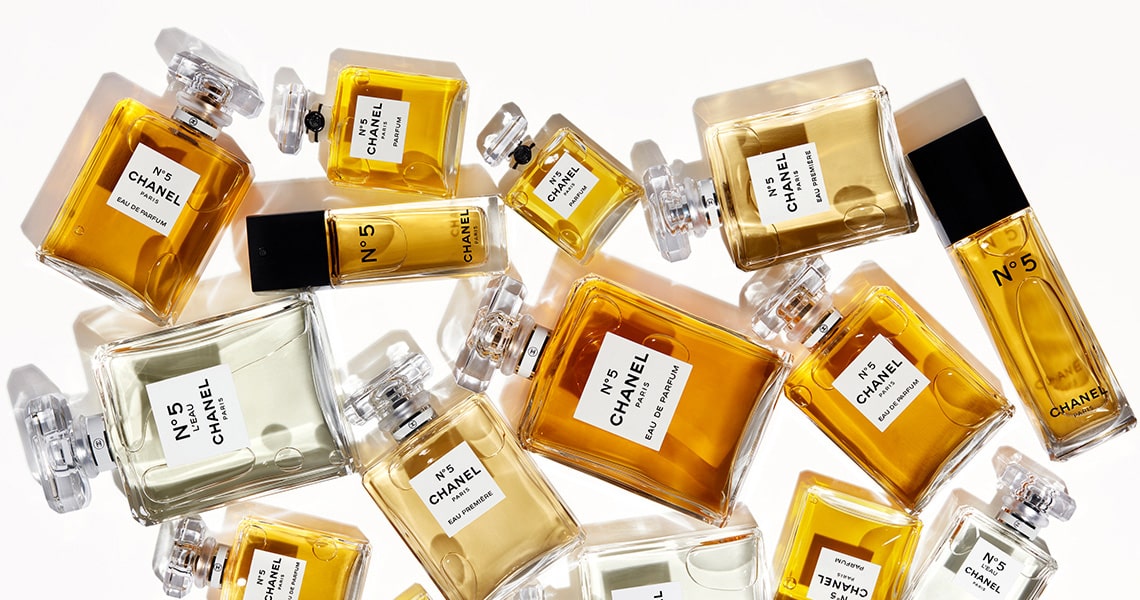 A distinctive perfume
Today five interpretations, including the original Parfum, exist. Of the prototype heroine, created in 1921 by Russian-born French perfumer Ernest Beaux, Sanchez writes: "a monument of perfect structure and texture". Her co-author Turin goes on to describe Chanel No. 5 Eau de Toilette, composed in 1924 and the first variation of the star scent, as "exquisitely beautiful". It was over 60 years before another echo of this particular Chanel perfume was conceived. The third interpretation of the fragrance – a staple Eau de Parfum – was composed in 1986 by Jacques Polge with the intention of keeping up with the times, the era of distinctive and confident perfumes synonymous with the boldness of the decade.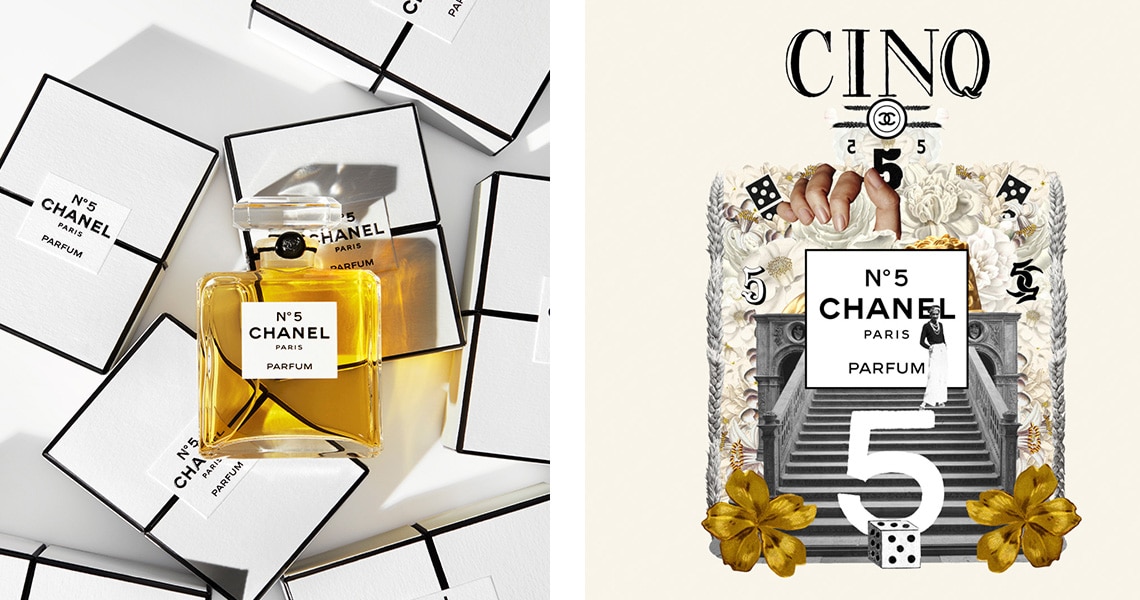 A fragrance revived 
Chanel No. 5 Eau de Parfum, with its new concentration, revived the sensuality of Ernest Beaux's original fragrance. "His intention was to preserve as much of the Parfum's richness as possible, both from an olfactory perspective and in terms of the fragrance's amber colour," explains Olivier Polge, of Jacques Polge's blend. Olivier is Chanel's current in-house perfumer creator and the son of Jacques Polge, and has brought to life the latest variation, No. 5 L'Eau, a fresh floral EDT. "I wanted to play with the limits of its identity," he explains. "Take the image that No. 5 conveys and turn it on its head, make it more fluid. More transparent, in the best sense of the word." And perhaps that fluidity and transparency, a tone that we strive for in today's more mindful society, strikes just the right note. Through its 100 years of being, Chanel No. 5 has always been aware not only of modernisation, but also how to do so without straying too far from what's made the fragrance iconic.  
"Amazingly, despite the fluctuating qualities of natural ingredients from year to year, by careful and constant tweaking, No. 5 continues to smell like No. 5. And some people think 

perfume 

is not an art."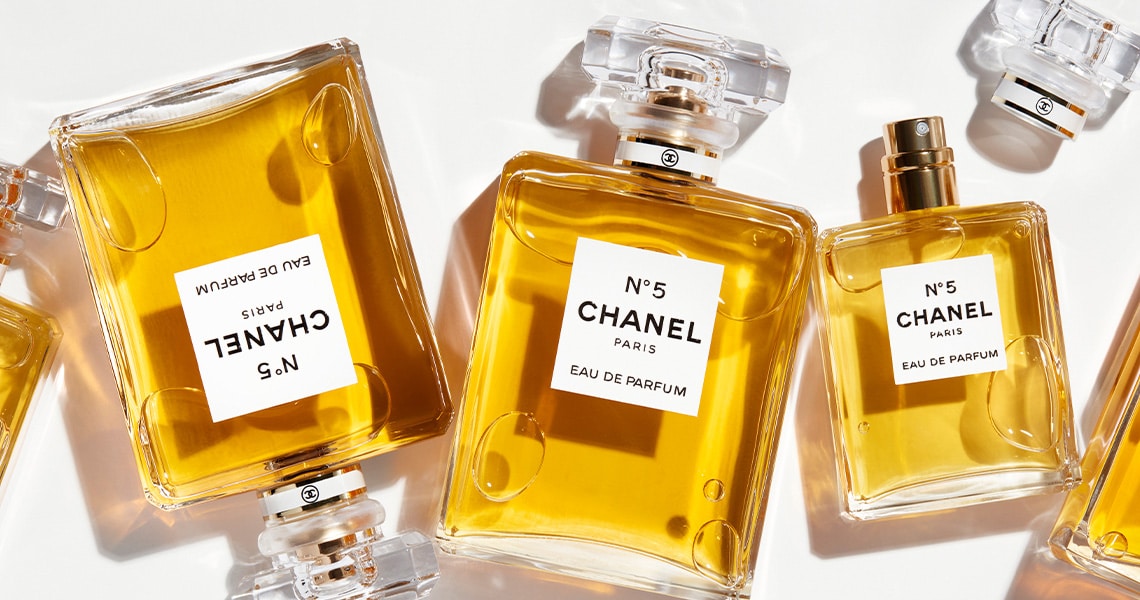 The simplicity of Coco Chanel
It's the scent's history – a wealth of fact and mystery – that provides a rich narrative for style sleuths. Let's start with the name. While competitor fragrances launched in the 1920s were given more romantic monikers like Shalimar (Guerlain) or L'Aimant (Coty), fashion designer Gabrielle Chanel bucked the trend. It is said the number five was her favourite one, and also her luckiest. The story goes that Mademoiselle Gabrielle Coco Chanel (Coco was her nickname) chose No. 5 because it was the fifth scent sample and the one she preferred. And with it, Mademoiselle and Ernest Beaux struck gold. But they didn't just create magic with a fortuitous number on the bottle; not only was Beaux's juice inside the flacon avant-garde, but the bottle itself was just as unconventional. Moving away from '20s flacons that were ornate or detailed, Chanel chose the simplest of designs (flat and hip flask-like) to house her No. 5. What women were presented with was an abstract fragrance where no particular flower could be defined (to this day, the formula remains a secret) in a minimalist bottle.  
Fine florals
What is known, apart from the unprecedented use of aldehydes (synthetic molecules), is that fine florals, for quality purposes, aren't bought in. "Chanel made a wise decision years ago to buy its own jasmine and rose fields and is otherwise known to be fanatic about sourcing materials," says Sanchez. "Amazingly, despite the fluctuating qualities of natural ingredients from year to year, by careful and constant tweaking, No. 5 continues to smell like No. 5. And some people think perfume is not an art."