When faced with the closure of Johannesburg art galleries during the lockdown, Kimberley Cunningham came up with an innovative art exhibition concept called Restudio to help keep the art scene alive.   
Combining her curatorial and advisory expertise, Cunningham, a leading expert in Contemporary Art from Africa and the diaspora, created Cunningham Contemporary. It was under this banner that she set up Restudio, an alternative exhibition model or public art gallery working in collaboration with art galleries and artists from South Africa and beyond.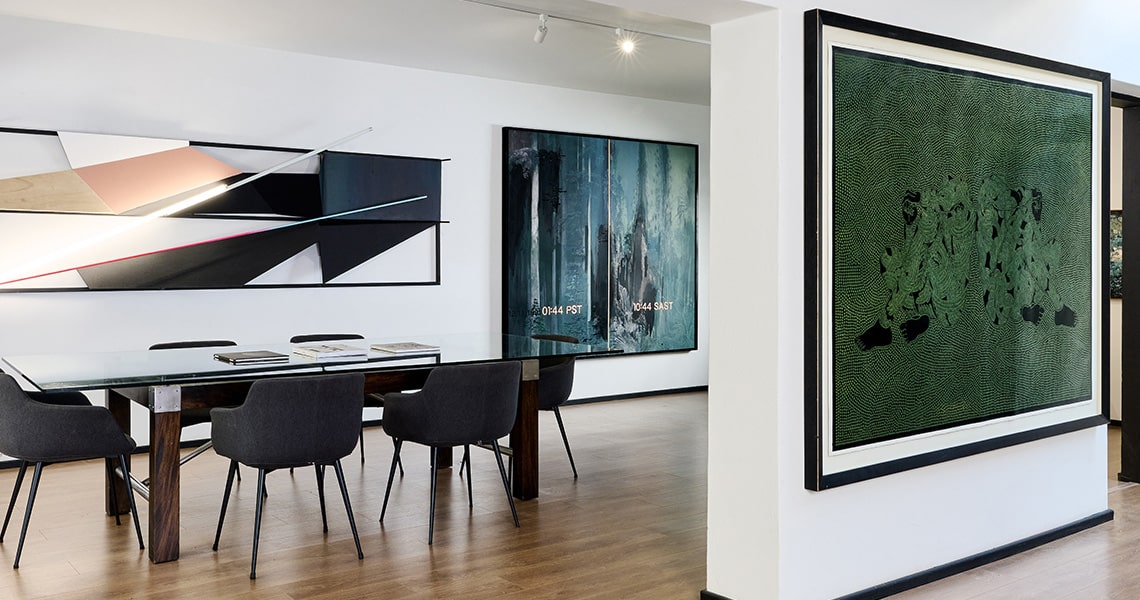 Novel engagement
"During last year's lockdown we realised that Johannesburg art lovers would still want to engage with art and not just from a digital perspective. We wanted to help art galleries and artists showcase their work, so we decided to repurpose our home as a novel model for engagement with art," she explains. 
 

"Art galleries or exhibitions can be a very austere or intimidating space, but showcasing art in a domestic setting shows you just how accessible art can be. We wanted to encourage thoughtful conversations, meaningful art patronage and ensure the sustainability of the art world."  
A creative hub
Cunningham, who curated the project, says, "The first iteration of the project collaborated with one of South Africa's leading contemporary galleries, WHATIFTHEWORLD, based in Cape Town, and showcased some of the continent's pre-eminent artists such as Athi-Patra Ruga, Sthenjwa Luthuli, Maja Marx and Chris Soal." Her next curatorial concept entitled 'Tread' will feature works by Jake Aikman, Jed Gil and Barry Salzman, as well as new works by Cape Town-based ceramicist Jade Paton. 
The project is located at the couple's home, Dokuritsu House, in Parktown North, which is fast becoming known as an art hub.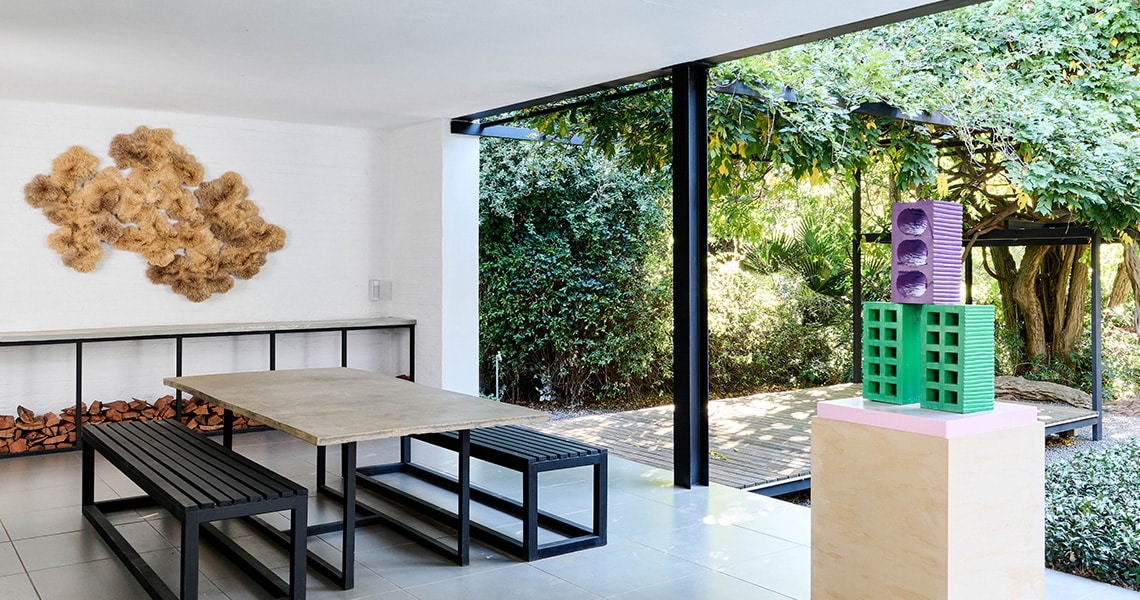 "We wanted to celebrate the work these artists are doing by creating this collaborative art space, where we welcome all our guests," says Cunningham.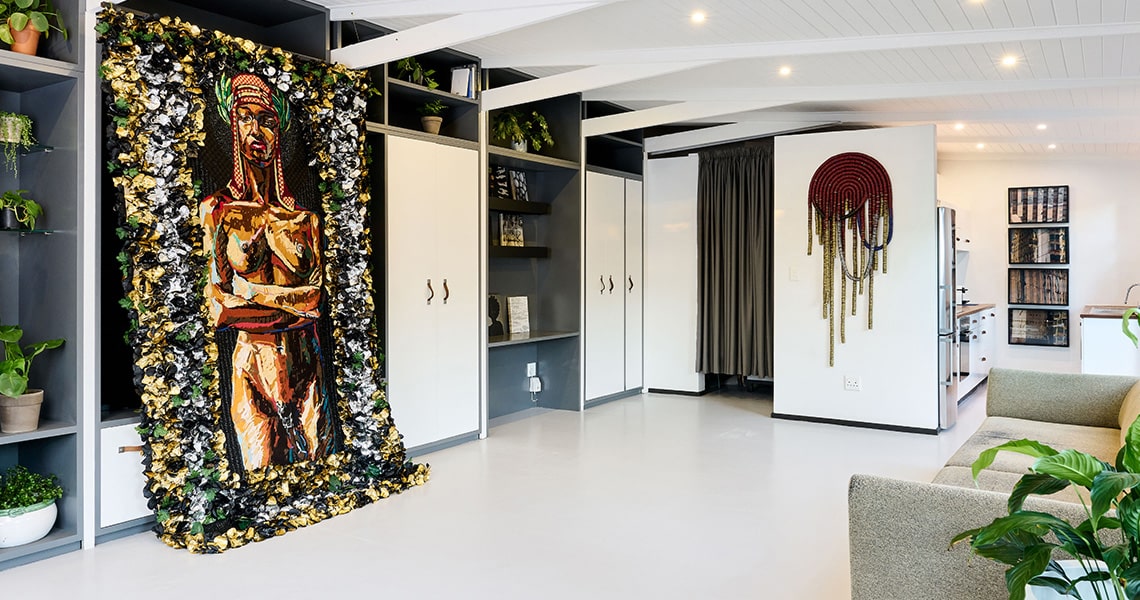 "We had a preview of the show for well-known collectors and it was incredible. We've had fabulous engagement from the first day. Guests can explore the art space by themselves or we show them around. We've had everyone from ordinary people, young and established artists, to a group from a tattoo parlour who were doing an art walk in the area."  
Get in touch with your artistic side by visiting this amazing art space online or on Instagram at  @cunningham_contemporary