It all began with the award-winning Tutu 2.0 light, Thabisa Mjo's first take on melding traditional crafts with technology – while sharing stories of South Africa's diverse cultures – in order to create a contemporary South African design aesthetic. Her next triumph in this area was the Hlabisa bench – a collaboration between Mash.T, Houtlander and master Zulu basket weaver Beauty Ngxongo.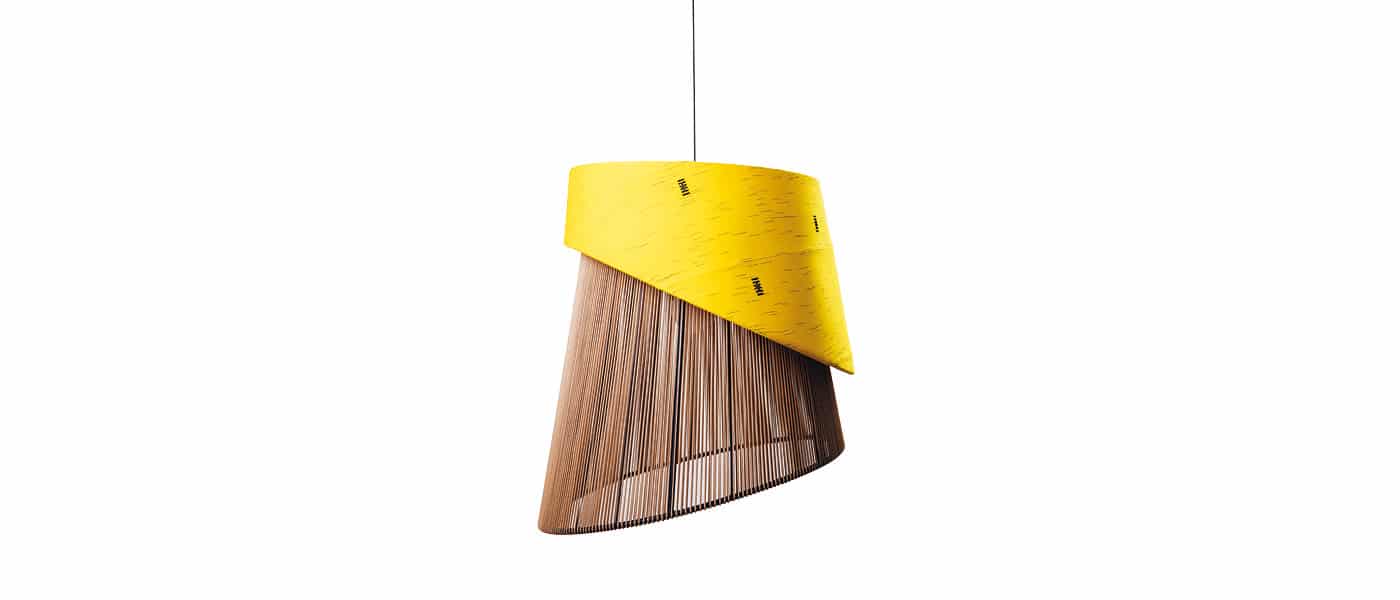 "It was the form and shape of the backrest of the Hlabisa bench that made me click," Thabisa says. "I discovered something about my work – it's sculptural. The biggest sculpture we've made is 'Sacrosanct', which was exhibited at Milan Design Week 2019. It speaks to this architectural language, although it's still quite rudimentary."
Mash.T's latest collection is another range of innovative pendant lights. "When I was making these new pendants, that's what I had in mind: creating sculptural pieces, and using their shape as a canvas to showcase the skills and talent of the craftspeople." The beading on the Liz, Weavers' Nest and Mummy pendants is done by women at the Boitumelo Sewing Project in Johannesburg. It is then masterfully applied to the frames by the head weaver at Mash.T, Derrily Hodgkinson.
THE 100% PURE COTTON FABRIC IS HANDWOVEN BY ARTISANS IN THE IVORY COAST
"Derrily and I have been working together from the very beginning – we made the first Tutu 2.0 together," Thabisa says. "We work out the pattern and how it will look on the pendants." The fourth item in the collection, the Stack pendant, is a little different – and has its own unique story to tell. "For the Stack pendant, I worked with Karingana Wa Karingana, a textile company in Mozambique. The fabric used is 100% pure cotton, handwoven by artisans in the Ivory Coast. It is my second time working with Karingana. Our first collaboration was on the Axis pendant, where we used a textile developed from banana leaves and wax cotton fabric, which is spun in Mozambique." mashtdesignstudio.co.za