We all have our dream cars, our dream goals and our dream holiday destinations. Now you can also have a Dream Chair.
This design by Japanese architect Tadao Ando is part of Danish furniture manufacturer Carl Hansen & SØn's tribute to the godfather of modernist chair design, Hans J Wegner.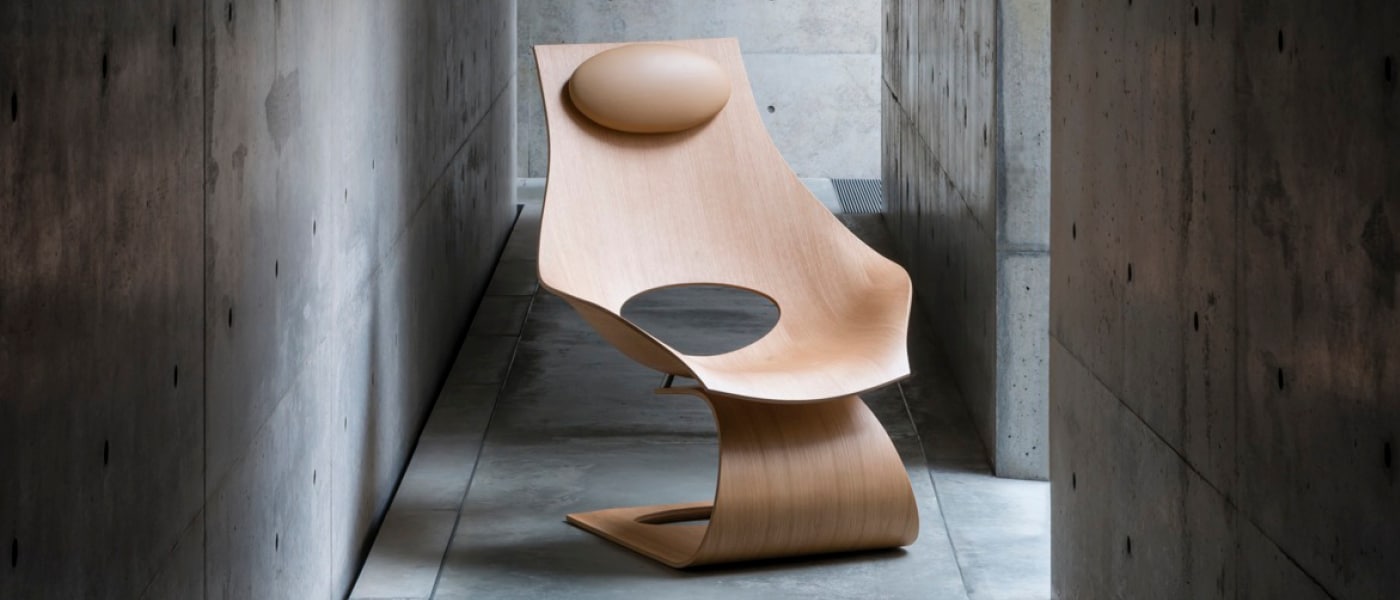 Wegner spearheaded the Danish modern furniture design movement in the 1950s and collaborated extensively with Carl Hansen & Søn during the pinnacle of his career. "The good chair," said Wegner,"is a task one is never completely done with." The Dream Chair evokes Wegner's clean lines and minimalist design philosophy, using only two pieces of moulded veneer sheeting that have been curved and sculpted to create an object that is as beautiful as it is functional.
It is precisely this marriage of aesthetic and functionality that has made Ando one of the most sought-after and acclaimed architects of his time. Ando, who switched to architecture after considering a career in boxing, has often cited Wegner as an inspiration and frequently uses Wegner's furniture in his interior decorations and designs.
CARL HANSEN & SØN
Carl Hansen & Søn is a world-renowned Danish furniture manufacturer that started in a small workshop in 1908 on the Danish island of Funen – the birthplace of famous storyteller Hans Christian Andersen. The company has been family-run since its inception and it was under the stewardship of Holger Hansen, who took over from his father Carl, that the first collaboration between Carl Hansen & Søn and Hans J Wegner took place. In the early 1990s, Carl Hansen & Søn rode a renewed wave of interest in Danish furniture design and relaunched some of the designs created by Hans J Wegner for the company in the 1950s.
AVAILABILITY
Carl Hansen & Søn furniture is available exclusively in South Africa from interior design curators Domum.
Cape Town – Waterway House, V&A Waterfront
Johannesburg – 9 Kramer Road, Kramerville