To celebrate the launch of the new all-electric UX, Lexus collaborated with celebrated UK visual designer Chris Labrooy to communicate key aspects of how the UX 300e feels to drive and own. The result is a fascinating virtual home environment, which explores design objects that draw on real aspects of the new crossover. With artful ingenuity, Labrooy brings the unique qualities of the all-electric UX to life by using striking, bold visuals in a non-automotive setting.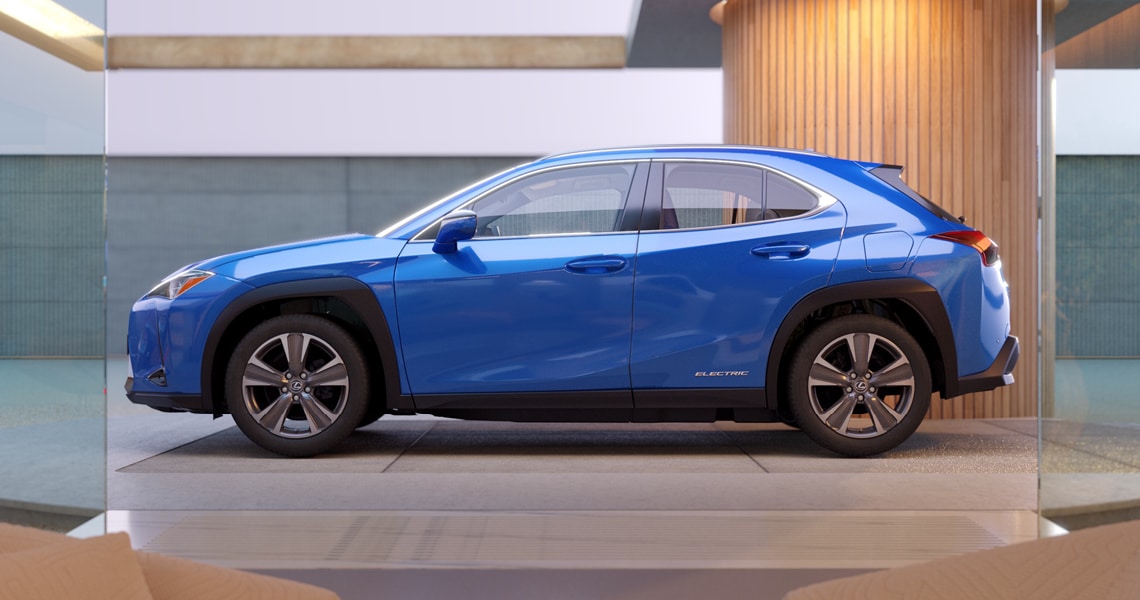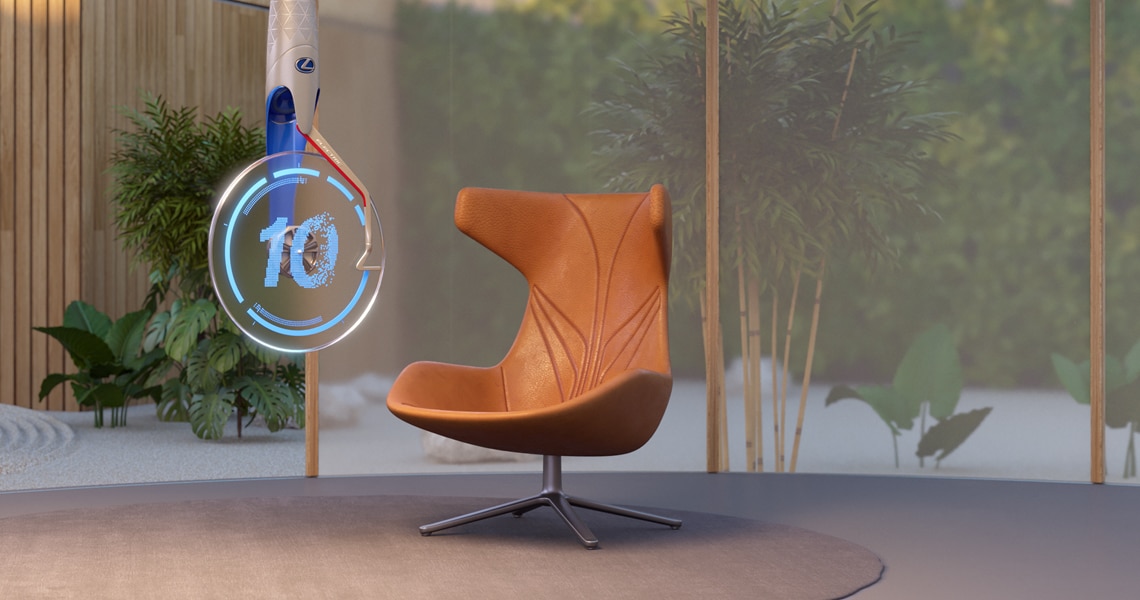 Controlled exhilaration
The UX 300e delivers responsive linear acceleration, which has been crafted to feel smooth and seamless. The car's highly rigid steel frame remains solid when accelerating and decelerating, so the movements feel controlled and not abrupt. This frame, combined with
a low centre of gravity, also makes for handling that's very "true" to the driver's intentions. Labrooy interprets this exhilaration as a futuristic exercise bike, whose wheels speed up and slow down depending on exertion and exhilaration.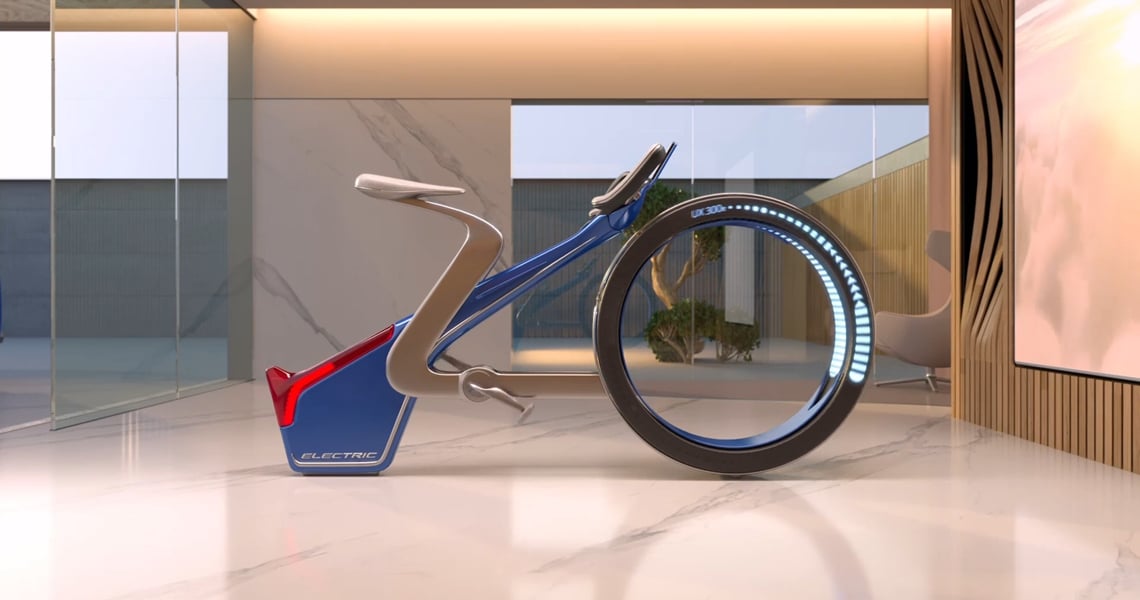 Serene comfort
The car boasts noise-absorbing materials around the wheel arches, windows and underside, to soak up any road sounds that would usually be masked by engine noise. Inspired by Japanese veranda designs, the interior seamlessly bridges the boundary between the inside and the outside, making the space feel open and expansive. The dashboard reflects the washi paper grain used on traditional Japanese sliding doors, while the seats are finished with traditional sashiko stitching: a quilting technique that's used on Japanese martial-arts uniforms.
Labrooy has re-imagined this feeling of serene comfort as a pair of high-fashion concept sneakers.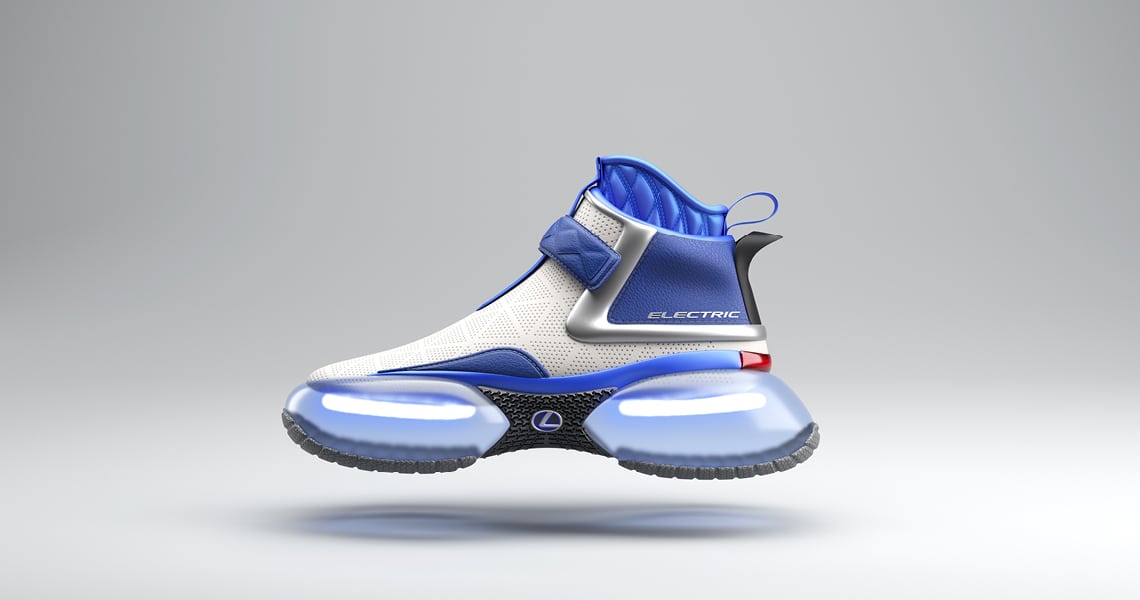 Peacefulness of THE mind
The 10-year EV battery extended care scheme is very reassuring. A triple-monitoring safety net prevents the battery from draining or overcharging, and constantly monitors its individual cells, packs and package. The air-cooling system ensures a consistent temperature, but eliminates the weight and leakage risks of traditional liquid-cooling technology. Labrooy expresses this feeling in a futuristic record player and holographic disc, playing relaxing music.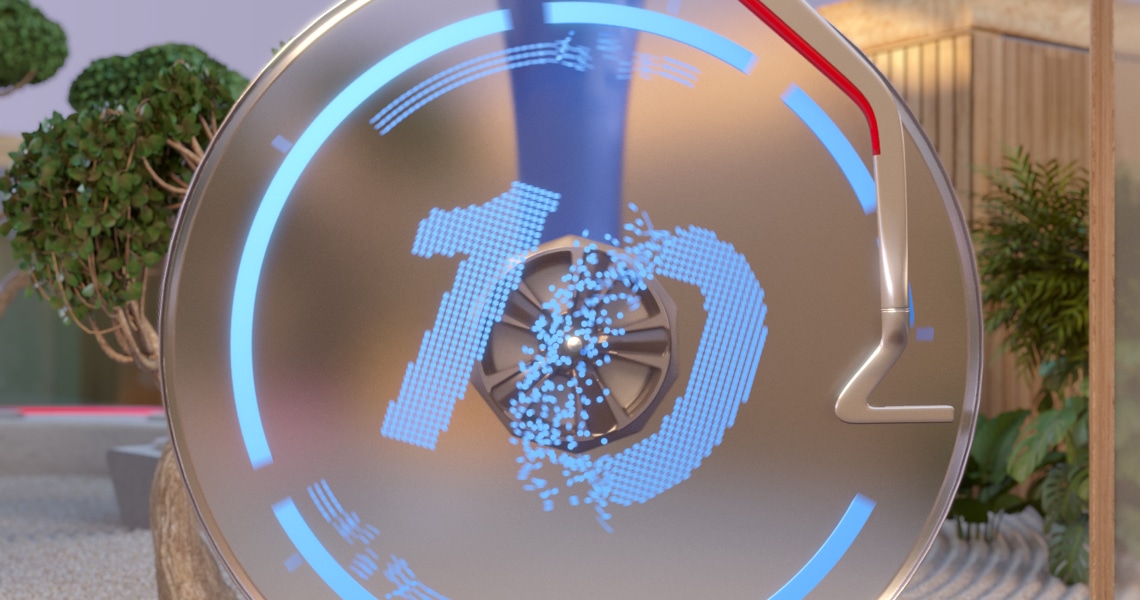 As Pascal Ruch, head of Lexus Europe, says, "At Lexus, we craft every detail of our cars around the sensations they create – comfort, control, exhilaration, confidence. It's not about our vehicles' engineering or technology, it's about the way they feel. We have spent 15 years relentlessly perfecting our hybrid electrified vehicles around this principle, and the all-electric UX certainly benefits from this innovative experience."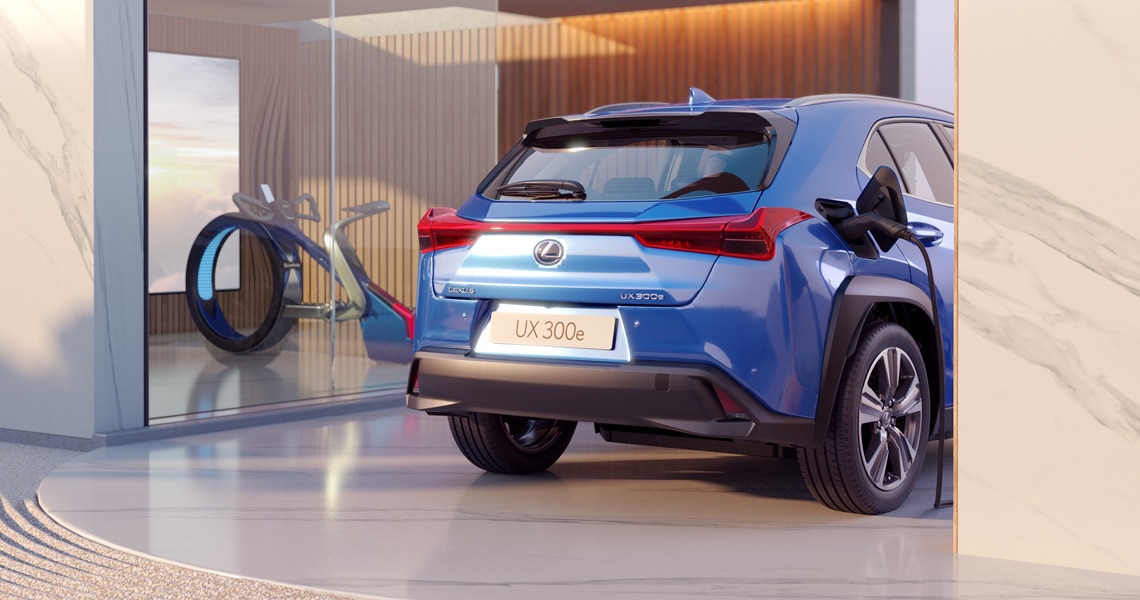 The 2021 virtual home campaign will run on social and digital channels across Europe.
You can watch the UX 300e film and read more about the car here.