Celebrating its 30th birthday this year, the Lexus brand has become synonymous with sophistication, performance, safety and refinement – the ideals of contemporary luxury. And it all started with a simple idea…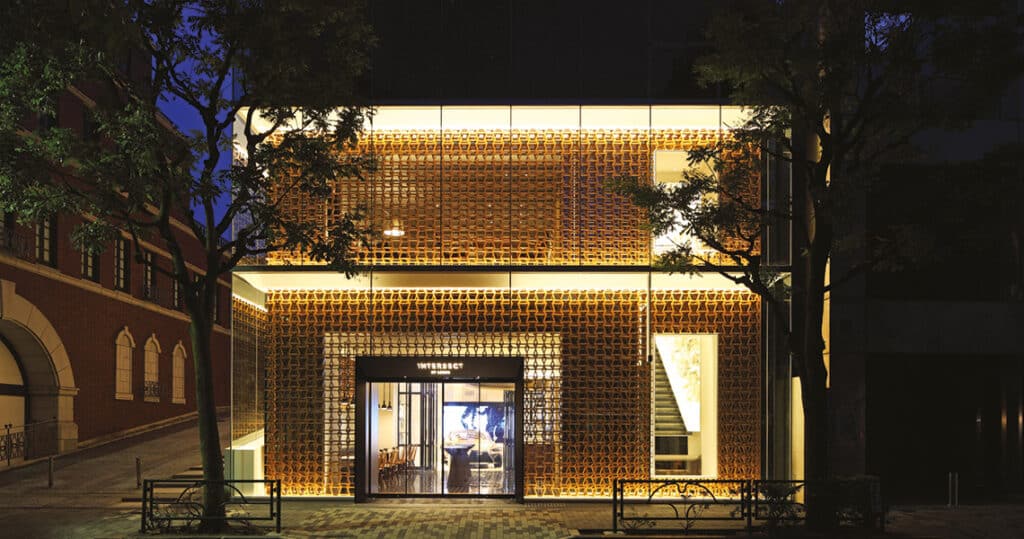 In 1983, Toyota chairman Eiji Toyoda called together the strategists, engineers and management behind the success of Toyota for a classified meeting. The message was a simple one: build the world's greatest vehicle. They were tasked to look for the ultimate in automotive excellence – and then figure out how to do it better. Six years, 1  400 engineers and $1-billion later, the Lexus LS 400 was released in the United States. This is the story of the Lexus brand.
1990 – 2000
METEORIC RISE TO FAME
It was an instant hit, and as the company's reputation flourished, so did the product line. Two new vehicles – the ES 300 and SC 300 – were added to the roster. By 1991, Lexus had already won in three out of five categories with JD Power, and outsold Mercedes-Benz and BMW, making it the best-selling luxury import brand in the US.
1996
SC 400
With a provocative design draped over a highly capable grand tourer chassis, the SC 400 set the pace for the Lexus coupés that followed. The current LC 500 can trace its DNA back to this predecessor.
1998
rx 300
Lexus launched the first luxury crossover and started a sensation, creating what is now the most popular luxury automotive category on the planet. Globally, it remains the brand's best-selling brand.
By the turn of the century, Lexus was sitting on something of a mountain of milestones: five more vehicles were added to the line-up, second and third generations of each model were dominating the market, and one-million vehicles were sold.
2000 – 2010
BUILDING A LEGACY OF LUXURY
By 2001, Lexus had become a household name – a symbol of luxury and performance. What's more, the brand was quick to adapt to every new wave of automotive disruption.
2002
First concept car
But innovation never rests. In 2002, the LF-S – the first Lexus Future Sedan concept vehicle – was unveiled in Tokyo, with unique features that included side-mounted cameras instead of mirrors and keyless entry. The Lexus LF-S was powered by a high-output hybrid V8 system with all-wheel drive, marking the conceptual debut of a Lexus vehicle with hybrid technology.
2003
L-Finesse design language
L-finesse has been the collective term for Lexus design language since its official introduction in 2003. In
its most succinct form, L-finesse can be described as "leading-edge design and technology applied
with finesse". Those concepts have translated into a distinctive range of vehicles known for their sharp lines, spindle grilles, precise proportions, arrowhead headlamps, and unusual approaches to construction.
2006
RX 400h
At a time when drivers were looking to escape high fuel prices, the RX 400 employed the first Hybrid Synergy Drive system on a crossover. Lexus's first luxury hybrid laid a foundation for all later hybrid models by combining petrol and electronic motors, offering an alternative fuel component while also improving efficiency.
Launch in South Africa
In July 2006, Lexus was officially launched to the South African market as a unique, standalone marque distinct in quality and craftsmanship from its mother company Toyota. It now has 13 premium, standalone dealerships in major metropolitan areas around the country.
2007
GS 450h
Lexus engineered the world's first mass-produced, rear-wheel-drive luxury performance hybrid sedan.
2010 – Present
A DECADE TO REMEMBER
In the past decade, Lexus has taken the luxury brand to new heights, and the company is using technology to innovate around driver safety. From pedestrian-detecting capabilities to lane departure alerts and smartphone integration, the brand has embedded the latest technology across the entire driving experience.
2012
GS 350 & 450h
Building off of their new design philosophy, which embraces Japanese design identity, the fourth-generation GS 350 and GS 450h presented a whole new style of vehicle.
2013
Intersect By Lexus
Lexus opened its first concept store in Tokyo: a unique cultural space, where ideas and people could converge. With five core pillars – hospitality, food, design, entertainment and technology – the spaces in the concept store "intersect" facets of culture on multiple levels, and deliver creative moments to the city and beyond. Lexus followed this up with spaces in Dubai (2015) and New York (2018).
2016
One-million hybrids sold
In April 2016, Lexus announced that it had sold more than a million hybrid vehicles since the world's first luxury hybrid vehicle, the RX 400h SUV, went on sale in 2005.
2019
Ten-million vehicles sold
In February this year, Lexus announced it had sold its 10-millionth vehicle worldwide, adding to the momentum that has seen the brand break multiple sales records around the world in 2018.
What began as a quest to create the best automobile in the world with the ground-breaking LS 400 set into motion a future of innovation. In keeping with this spirit, Lexus is looking to provide guests with new, personalised experiences through connected technology, and a goal to create an electrified option for every vehicle in the line-up by 2025.
The Lexus brand has transcended the automotive sector, bringing enthusiasts world-class experiences in dining, travel and design. Lexus's history as a disruptor and pioneering innovator has cemented its place as one of the great luxury brands, ensuring the next 30 years are equally innovative.