The Lexus ES 300h luxury sedan led the way in the recent ADAC Ecotest ranking in the "upper middle class" segment, and was the only model to reach 4 stars out of a possible 5.
DAC is Germany's leading automobile club – basically the equivalent of our AA. Founded in 1903, it is currently the largest association of its kind in Europe, with more than 20-million members. Since 2003, the ADAC Ecotest has helped consumers to evaluate the environmental performance of cars in Germany.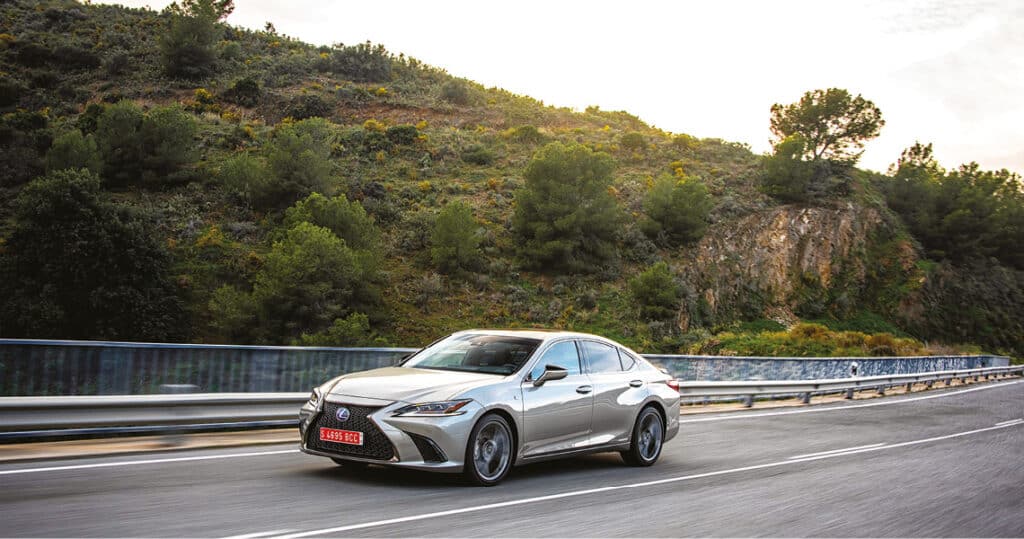 Each car is awarded a number of stars based on the following criteria:
Emissions of legally limited pollutants (including

carbon monoxide/CO, hydrocarbons/HC, nitrogen

oxides/NOx, and particles); and

Emissions of carbon dioxide (CO

2

).
All types of powertrains and fuels are evaluated in exactly the same way.
Looking specifically at CO2 emissions, which are in direct proportion to fuel consumption, the ES achieved outstanding results. Fuel consumption was assessed as low as 5.5 litres per 100km in the overall test, which combines test-bench and road measurements. It even decreased further to 4.3 litres per 100km in urban driving conditions, where the benefits of Lexus's self-charging hybrid powertrain can be fully leveraged.
The Lexus ES 300h was launched in South Africa at the end of 2018. Its self-charging hybrid powertrain features an ultra-efficient 2.5-litre petrol engine combined with an electric motor, which together deliver a total output
of 160kW.
Lexus self-charging hybrids can be driven in zero-emissions mode for up to 50% of the total driving time in urban conditions – whatever the duration of the trip, and without ever needing to plug in and recharge the vehicle.