It's a brave new world: recognisable, yet decidedly different. A cityscape; a dinosaur; a desert; a forest. And the Lexus self-charging hybrid dominates it all.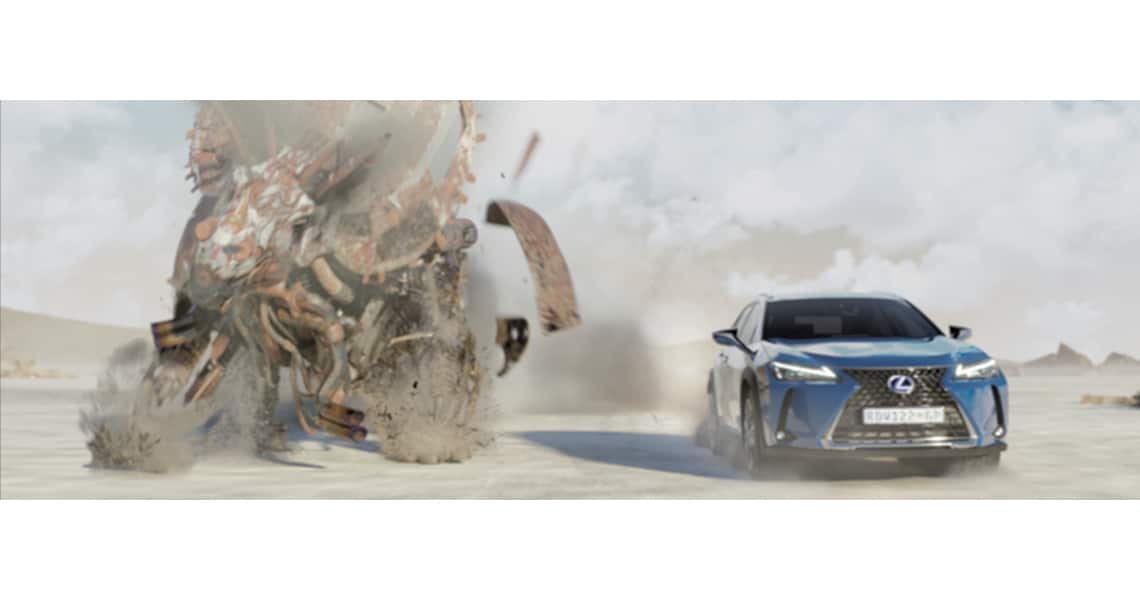 As Adam Weber, partner/executive creative director at M&C Saatchi Abel, explains, the concept behind this 60-second commercial is to bust the popular myths surrounding electric  hybrid cars. "We also wanted to make the point that while the technology is very advanced, it's relevant and practical in the South African context," he says.
Opting for a computer-generated, animated treatment allowed imaginations to run riot. M&C Saatchi Abel thrashed out the concept, storyline and script before bringing Chocolate Tribe VFX and animation studio on board. Together, they mapped out constructs and made well-considered changes and tweaks to the storyboard. The result is nothing short of exceptional.
In the opening frame, an electric bulb puts the viewer in the right frame of mind. The car then moves inside the bulb, travelling down the filament before escaping out into different Dali-esque landscapes.
"Each scene in the futurist world we created is a metaphorical representation of a misconception about hybrid vehicles," Adam says. Against a starry backdrop, the car whizzes past plug points (that reach out like dead vines), driving home the message that it generates electricity without needing to be plugged in. It then roars through a series of cylindrical shapes that mimic the universal battery-charging icon. As it brakes briefly, the "batteries" ignite – pointing to the fact that the car charges up every time the brake pedal goes down.
Yet another misconception is smashed as the hybrid hurtles past a classically retro petrol station and into a vast desert. It intimates the car is heavy on performance – but light on fuel. The next apocalyptic scenario sees a rusty Mad Max dinosaur, composed of smoking diesel-engine parts, trying to keep pace with the sleek Lexus on the scorching sand. Within seconds, it buckles and falls to the wayside as the hybrid powers ahead.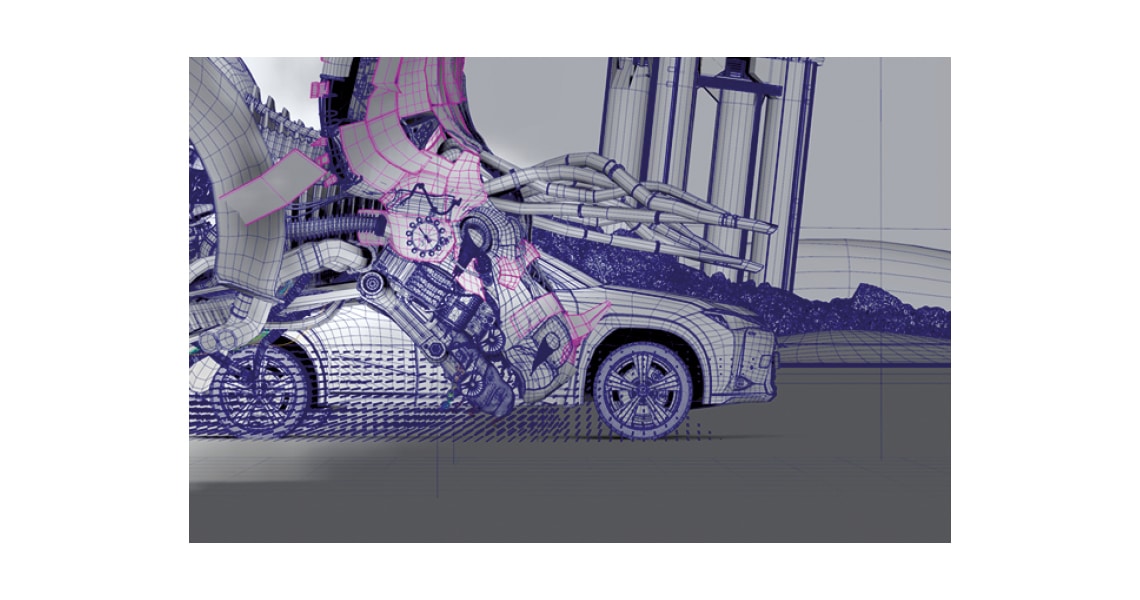 As the computer-generated vehicle glides effortlessly over water that transitions into an emerald forest, the commercial makes the point that the car is an eco-conscious piece of technology that leaves no mark on the environment. A dark, urban scene follows, suggesting the blackened streets of South Africa during load-shedding. Naturally, the luxury self-charging hybrid is impervious to pesky blackouts…
It's a car that makes tomorrow work for today.