Renowned as a launching pad for exciting new production models as well as far-out concept vehicles, the annual Geneva International Motor Show is one of the most prestigious events on the automotive calendar.
The 2020 edition was unfortunately cancelled over fears surrounding COVID-19; had it not been, showgoers would've had a first glimpse of three new Lexus models.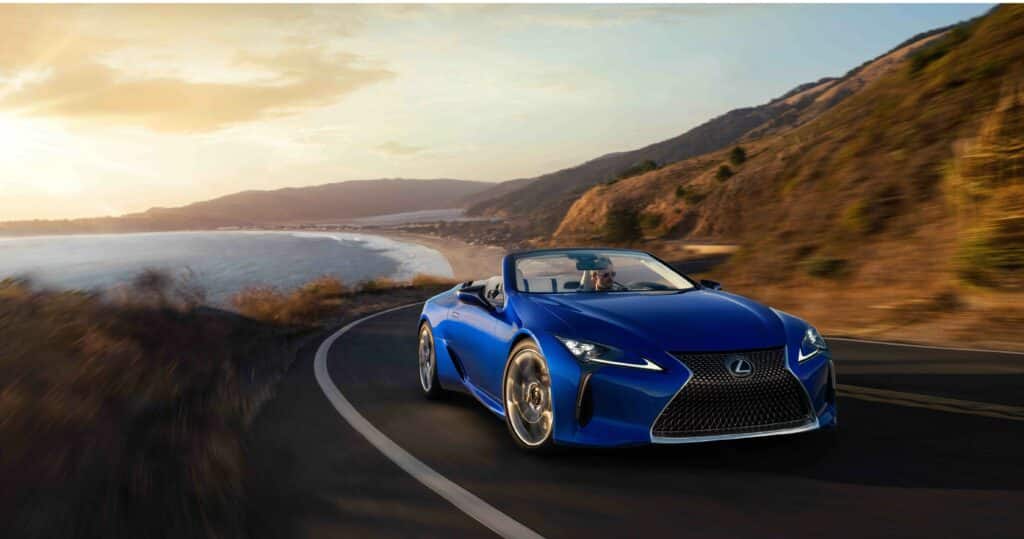 LEXUS LC 500 CONVERTIBLE
All set to thrill Europe this coming summer is the new – and much-anticipated – Lexus LC 500 Convertible: a breathtaking halo car that delivers the ultimate wind- in-your-hair driving experience, thanks to a special four-layer folding fabric roof that can be automatically stowed under an integrated tonneau cover at speeds of up to 50km/h.
This action will bring you closer to what is probably one of the finest engines available in the world today – that free-revving, naturally aspirated Lexus 5.0-litre V8 that delivers 351kW at a heady 7 100rpm.
With rapid performance guaranteed, the whole body structure of the LC 500 Convertible was newly designed to help achieve a rigidity level equal to that of the Coupe. Lexus achieved this by installing a special rear suspension tower brace, which is constructed from lightweight die- cast aluminium. Complemented by extensive underbody bracing plus liberal use of gravity-cheating materials such as magnesium, the LC 500 Convertible promises to be as striking to drive as it is to look at.
And, knowing that owners will make the most of that folding roof, Lexus has fitted the LC 500 Convertible with seat and neck heaters to take the bite out of chilly weather.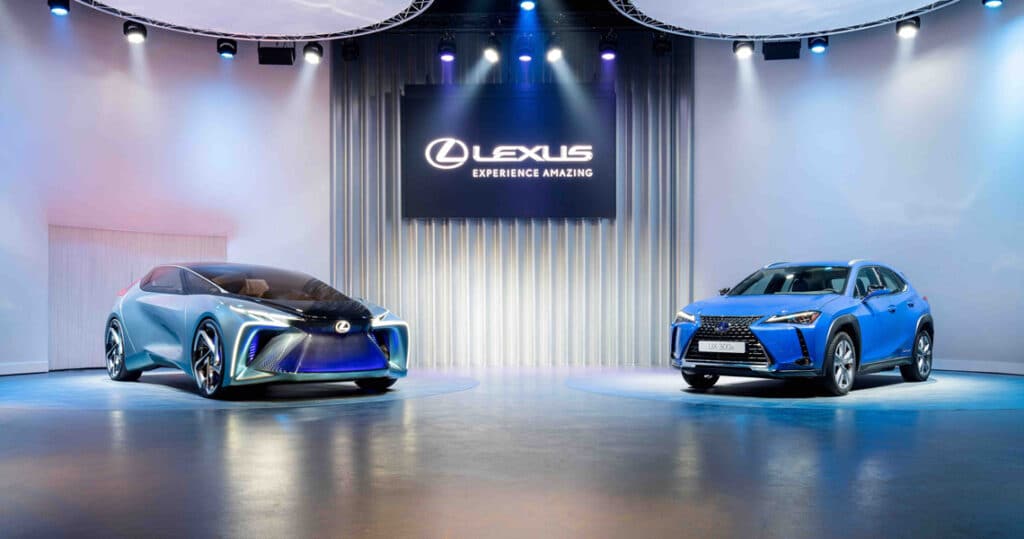 LF-30 ELECTRIFIED CONCEPT
With its radical exterior styling and distinctive gull- wing doors, this racy concept vehicle offers us a glimpse at what electric Lexus vehicles may look like in the not- too-distant future. Aesthetics aside, it also showcases a whole new suite of smart technologies aimed to make driving safer and more efficient.
Lexus hasn't forgotten about the enthusiast, however; as such, the LF-30 features high-torque in-wheel electric motors for each of the vehicle's four wheels. This ensures not only optimal power delivery in all driving conditions but also robust straight-line performance. To guarantee sharp handling and less lateral inertia, the car's battery has been mounted as low down in the chassis as possible. Other standout features include a weight-saving steer- by-wire system as well as wireless charging to help make recharging the battery simple and seamless.
On the inside, Lexus worked tirelessly to make the cabin of the LF-30 mimic that of a luxury airliner. All switches and other controls being comfortably within reach and a gesture-control large-screen display for the passenger seat add to the achievement of interior comfort and convenience. The rear seats also use artificial muscle technology to mould to their occupant, and can support various modes, such as reclining, relaxation and alert functions.
UX 300e
The first all-electric Lexus vehicle to debut in Europe is the UX 300e: a stylish compact crossover that swaps the conventional internal combustion engine for an electric motor that's good for 150kW and 300Nm worth of torque.
Here it's powered by a 54.3kWh lithium-ion battery pack that delivers a claimed range of 400km (based on the NEDC cycle), and can go from fully depleted to 80% charge in just 50 minutes when using the car's 50kW fast charger. Besides the fuel filler cap making way for a charging port, other unique features specific to the UX 300e include aerodynamic wheels, an extra-slippery underbody as well as a retuned suspension system that sits 20mm lower to the asphalt.
Lexus has also equipped this electric flagship with the latest in connected car technology. By linking to a smartphone using the Lexus Link app, drivers can, with a swipe of a thumb, check the battery charge level and driving range. Charging controls are also included, such as a timer function to inform the owner when the vehicle will be fully charged, or to schedule the charging according to when the vehicle is expected to be driven next or when energy prices are low. The app also allows the owner to remotely control the climate of the car.