It's a fusion of art, craft, engineering and science, a skilful display of mans mastery over complex aspects of nature such as fire and sand. Artist and master glassblower David Reade works with leading architects, interior decorators and designers to create bespoke pieces of glass art. From elaborate chandeliers to 2 000-piece installations, vases, platters and decanters, Reade is world renowned for his signature style.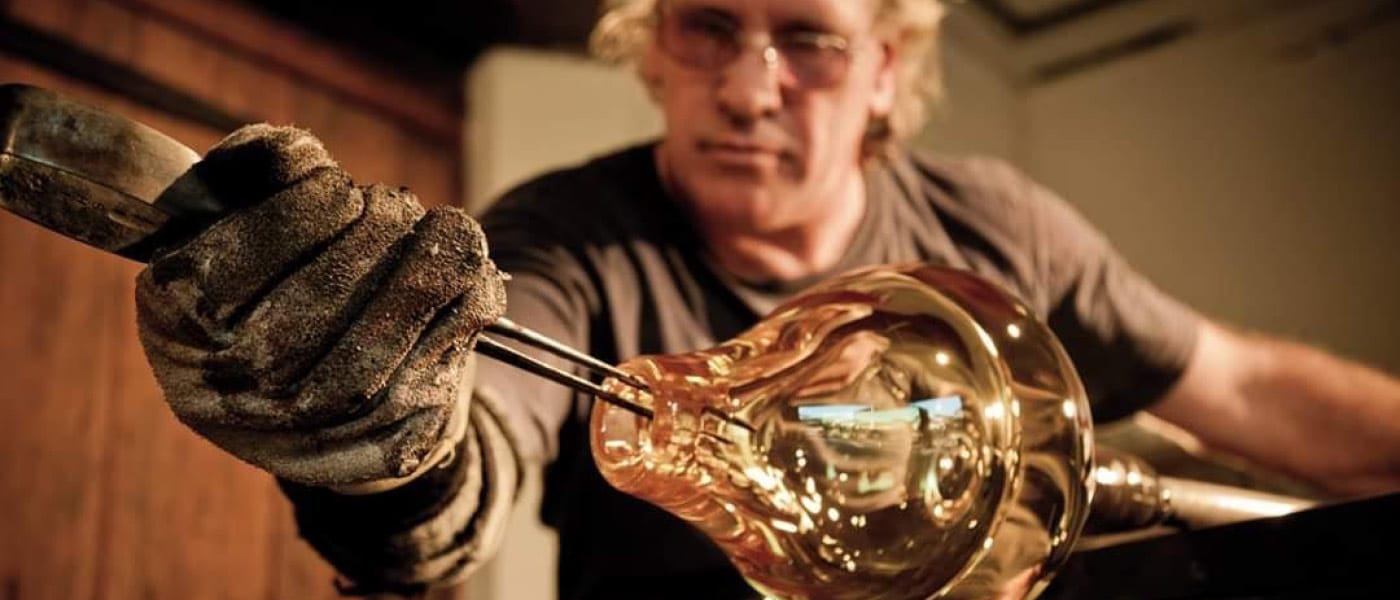 Originally from Wales, the master craftsman now lives in Worcester in the Western Cape, working out of a spacious, renovated old barn. "I was 17 when I started working under the watchful eye of Michael Harris at the high-profile Isle of Wight Studio Glass," David says. "I'd been captivated by watching him create a glass platter and it took a few weeks of persuasion before he took me on as an apprentice." In the time-honoured tradition of becoming a journeyman, David started by sweeping floors before gradually being allowed to experiment with the precise art of glassblowing.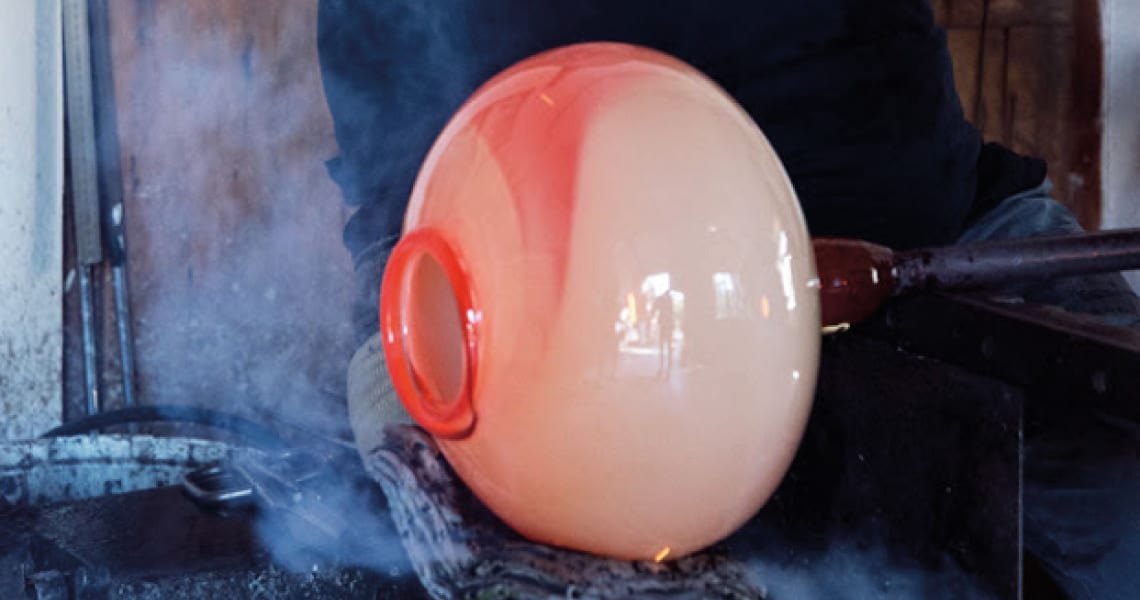 "THERE IS ALWAYS AN ELEMENT OF THE GLASS HAVING ITS SAY, BUT ULTIMATELY IT'S A VERY PRECISE PROCESS. I'M ALWAYS IN CONTROL."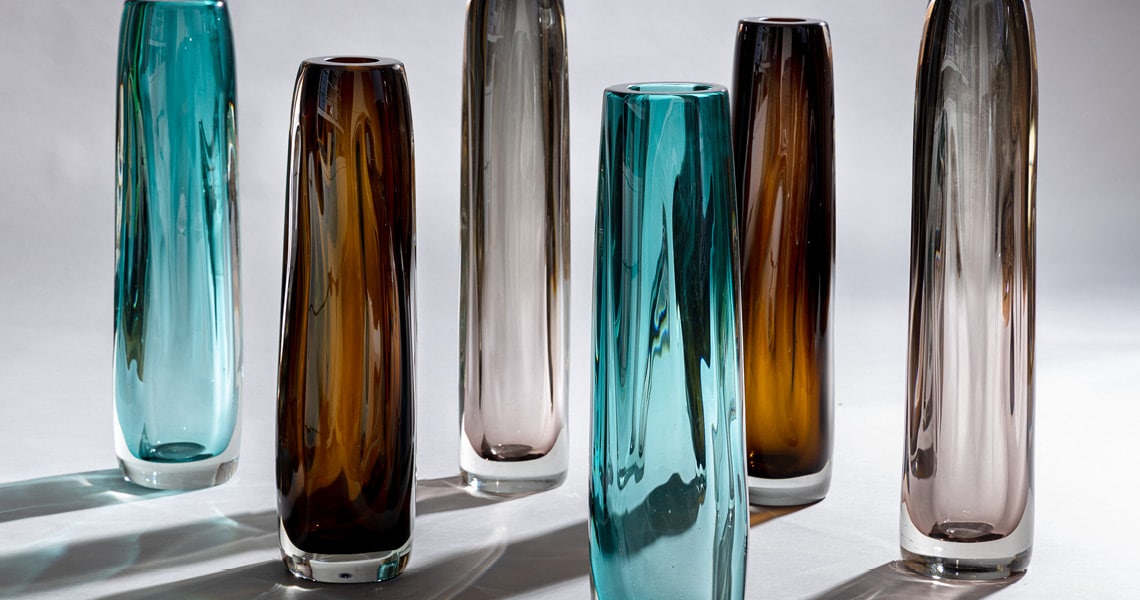 Fast-forward to 1984, when a holiday to South Africa triggered a desire to emigrate, which eventually led to Reade operating out of his stately studio overlooking the Breede River Valley. "I just fell in love with Africa – and today my wife Lorna and I explore the length and breadth of Namibia at every opportunity. Many of my pieces are inspired by the colours and texture of the desert." Another big influence on Reade's art is the simplicity of Scandinavian style that he got to experience first-hand more than 30 years ago when he visited the Nordic region.
The most vital element in his artistry is the sand he uses to make his own glass. SiO2 is a fine-grained mineral and rock fragment comprised of silica and oxygen that he buys in from a bottling plant on the Cape Flats. The melting process takes 24 hours at 1300°C, and involves 10 chemicals.
Then comes the colour, either in powder form or solid rods, melted in the furnace and added to the clear glass with expert care. "I apply them one at a time in liquid form, moving them over the surface of the clear glass and manipulating it," says Reade. "That aspect of my work is quite difficult." Finally, the glass is blown – shaped and polished to match a preconceived design. And the results are breathtaking.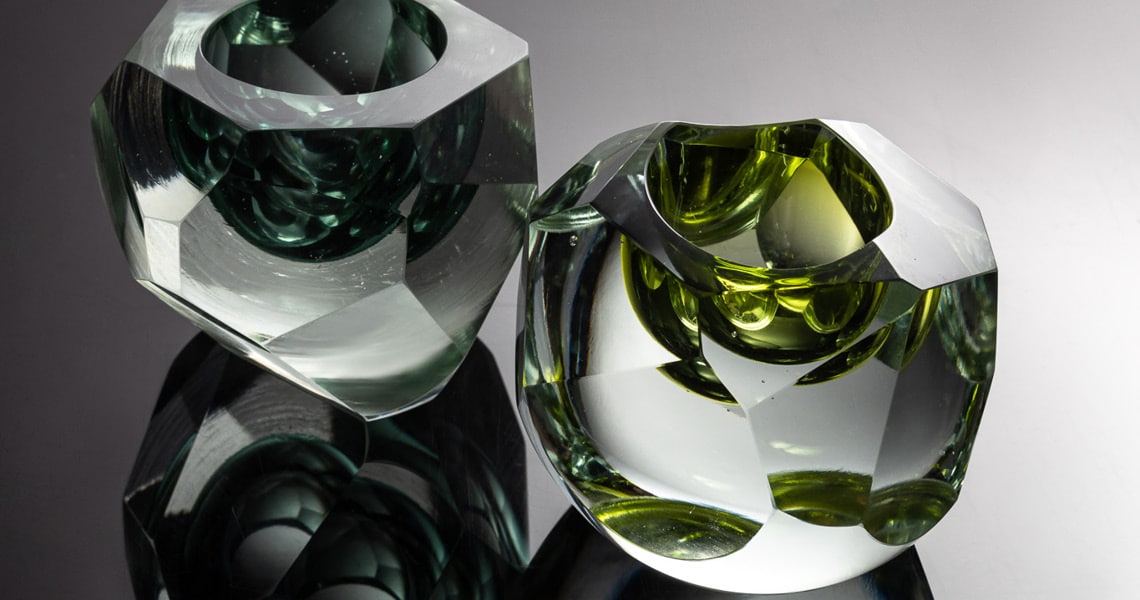 As one of his clients says, "The layering of coagulated glass on glass expresses a decadence enhanced by colour and form. Light permeates the piece, bringing the three- dimensional, rippling surface to life."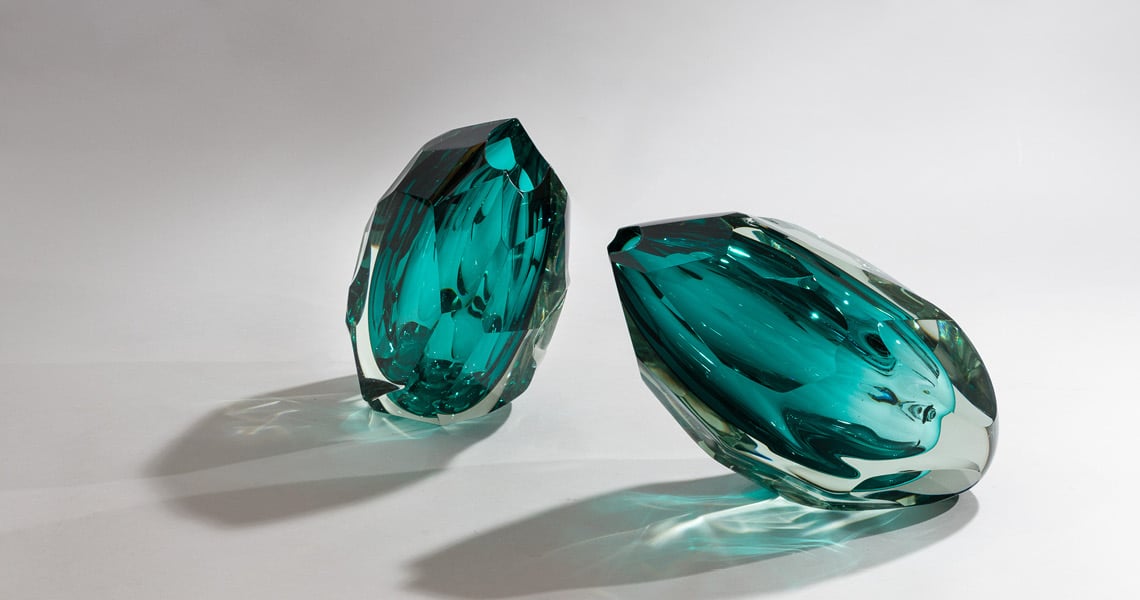 Reade is equally transfixed by his chosen medium. "There is always an element of the glass having its say, but ultimately it's a very precise process," he says. "I'm always in control."