Ceramicist Chuma Maweni has turned his childhood curiosity into an impressive career – and his dark, porous works with striking silhouettes have established him as a distinctly contemporary artist.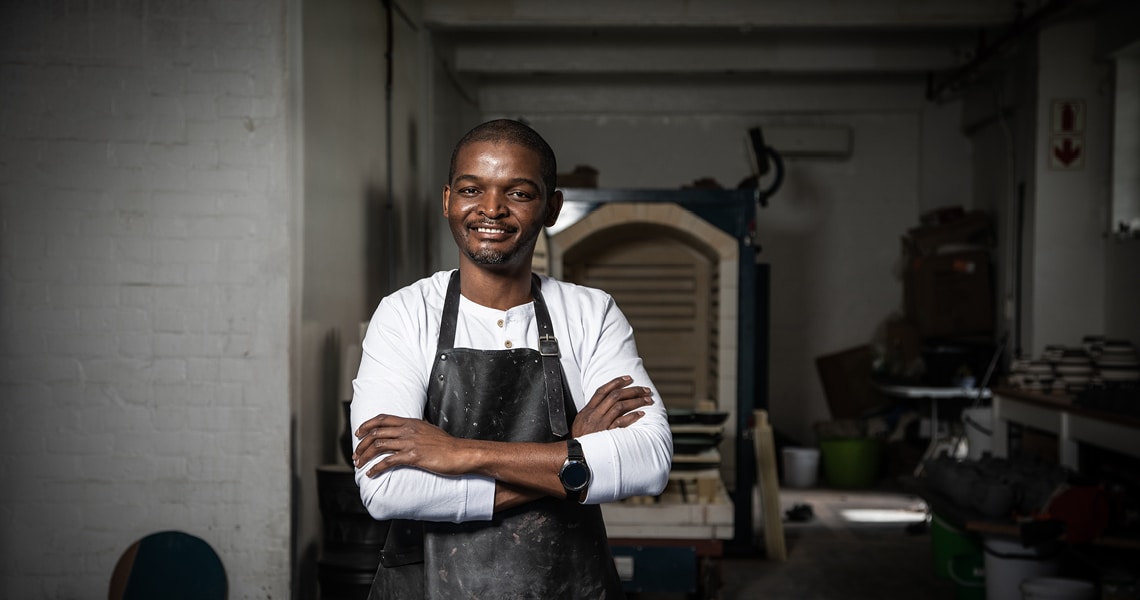 Working from a studio inside the Port of Cape Town, Chuma Maweni crafts ceramic vessels and furniture with an elegance that makes his work appear effortless. He's a master of hand thrown ceramics, marking his contemporary shapes with unique patterned incisions. Four years ago, he was selected for "A New Wave" – a Southern Guild exhibition that showcased emerging designers. Since then, his work has appeared in the Christie's Design Auction, at the Salon Art + Design in New York, and at Design Miami.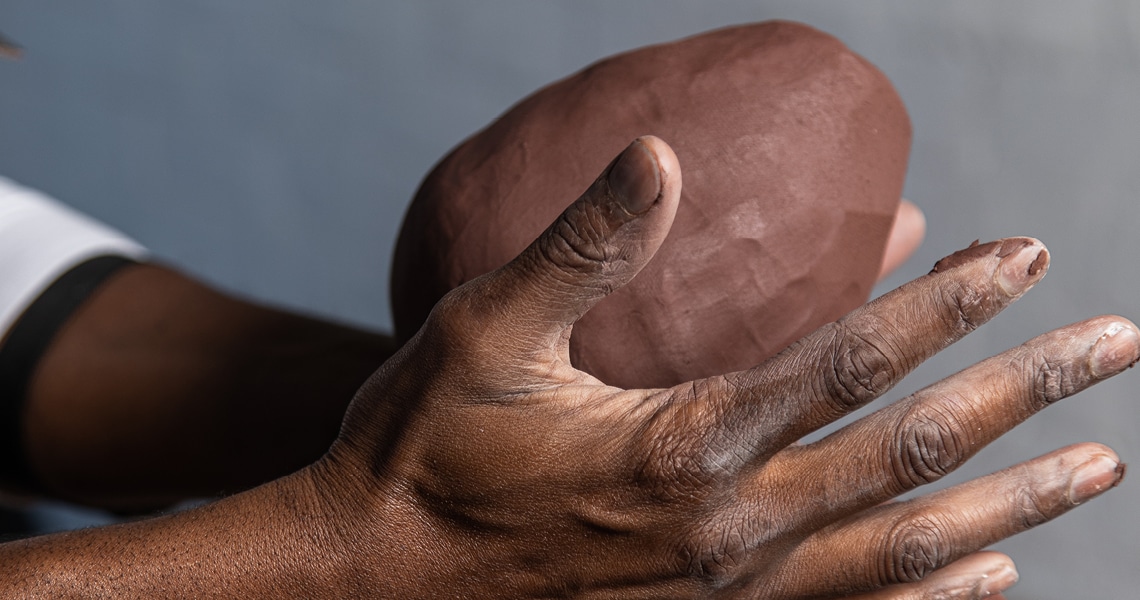 Where did your love for art begin?
As a kid in the rural Eastern Cape, I made clay figures of bulls and cows on the muddy banks of a nearby river. This kick-started my creativity.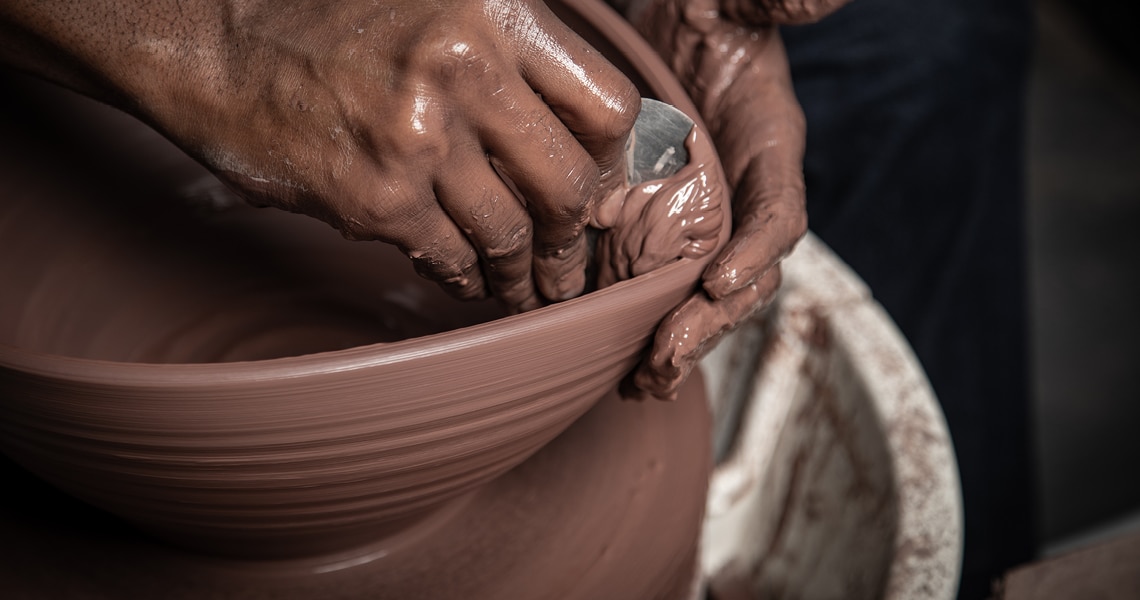 When did you decide to pursue a career in art?
Just before matric, I realised I liked drawing and being creative, so I chose to explore graphic design during my tertiary studies. I graduated with a BTech degree in ceramics from the Nelson Mandela University in 2002, and spent a few years teaching ceramics to rural women in a poverty-alleviation programme run by the Council for Scientific and Industrial Research.
How did you choose ceramics?
I wanted to study graphic design, but the first year of the curriculum meant doing everything – painting, ceramics, sculpture, stained glass, printing, and many other forms of art. In the second year, students got to choose the direction in which they wanted to go. Ceramics was actually my second choice. My family supported me and told me to keep doing what I loved. Even after 18 years, I still use the skills and methods I learnt as a student.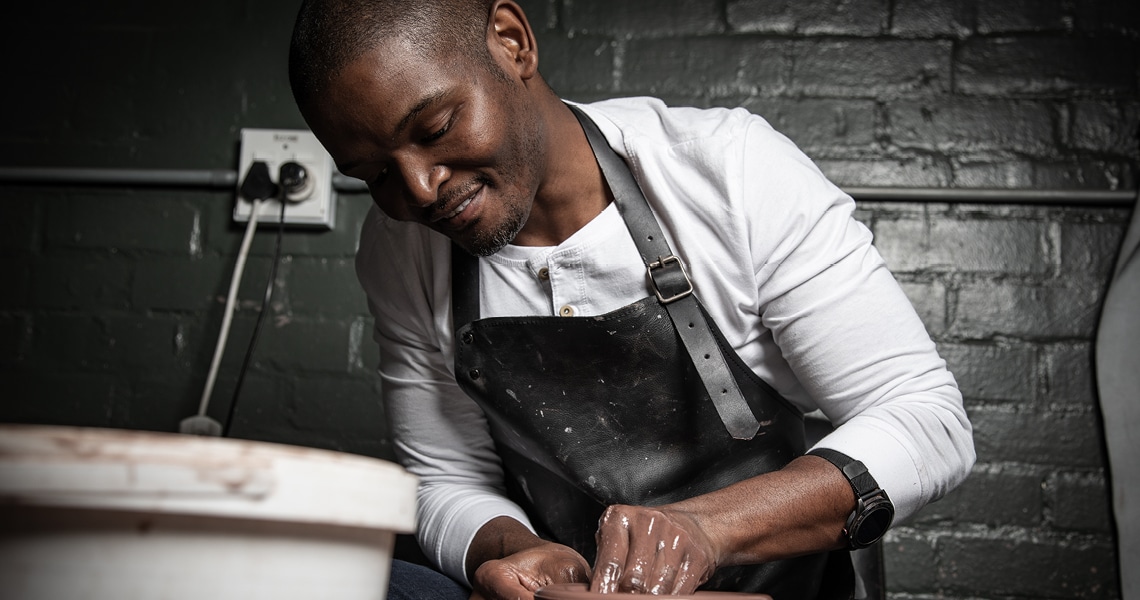 How does your family impact your work?
The positivity that comes from them feeds into my creativity. I can't deal with negativity in the people who are close to me, so it helps a lot to have that kind of emotional support.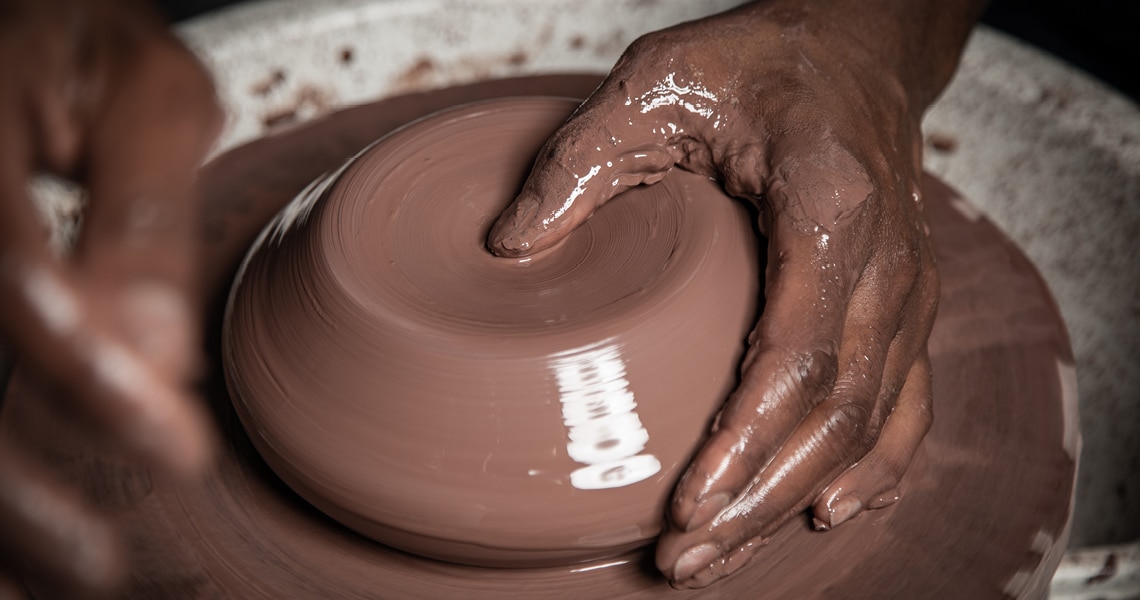 How long have you been working as an artist?
I moved to Cape Town in 2006 to work for the Light from Africa Foundation, which ran the Art in the Forest ceramics studio, gallery and outreach centre. I taught and mentored other ceramicists while honing my style. I opened my own studio in 2016.
How did growing up in the Eastern Cape influence your work?
The culture and traditions of the Eastern Cape have played an important role in my craft – especially the four years I spent in rural Transkei. That's when I got to know about "imbizo" – a gathering where important matters of the village are discussed – which eventually led to the Imbizo set of tables I designed for Southern Guild.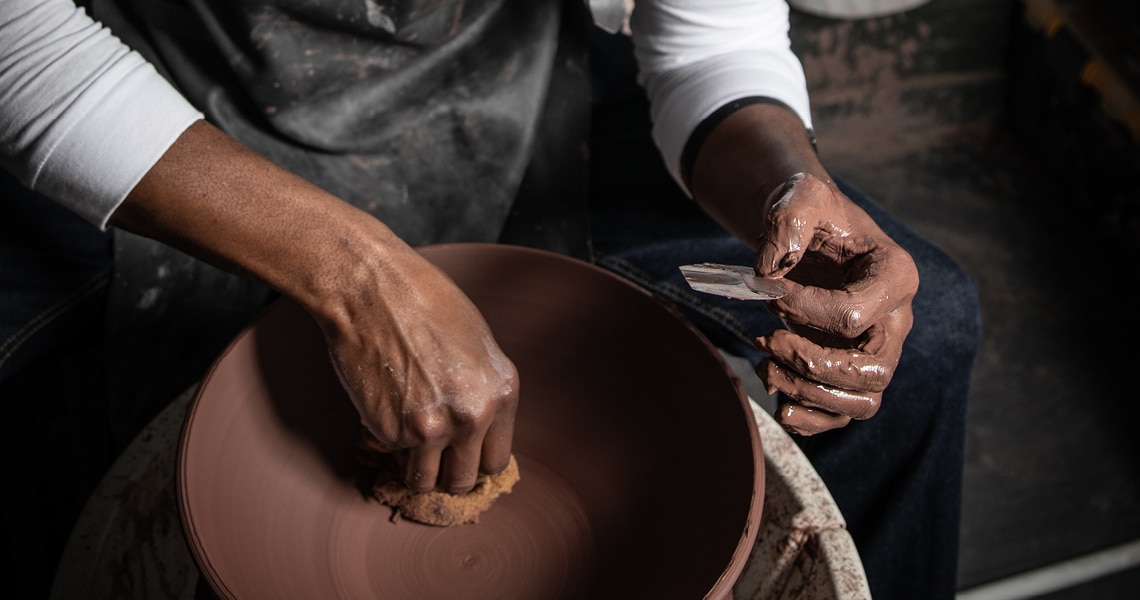 What, or who, inspires you?
I take inspiration from anything that catches my eye. It might be something organic, or the shape of a building.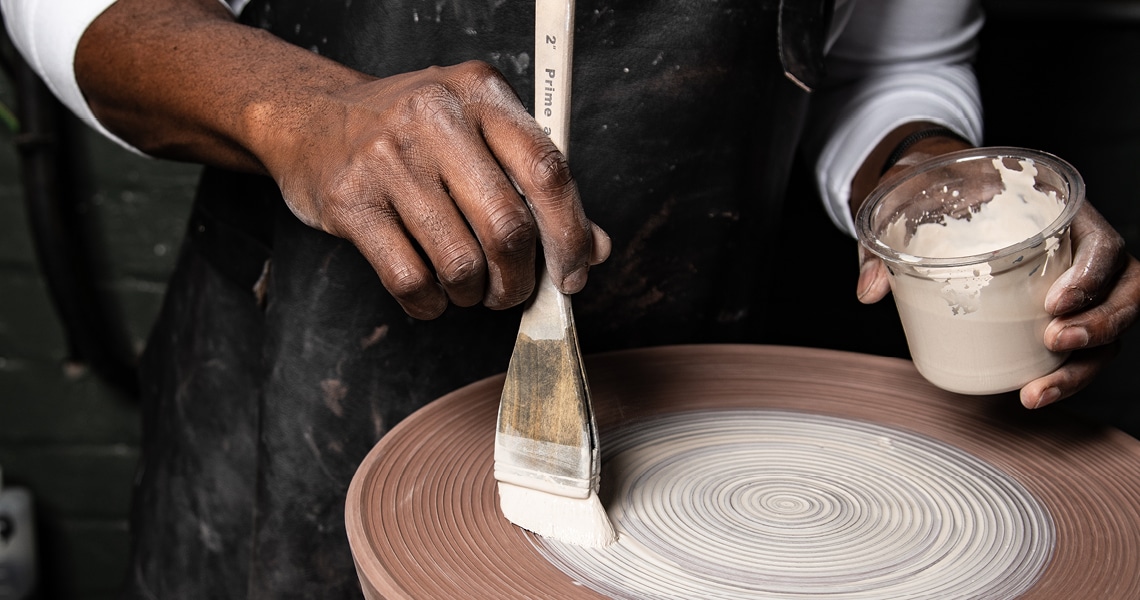 Are there any other artists or designers who have influenced you?
I admire the work of Hans Coper, a German-born British studio potter, as well as Lucie Rie, an Austrian-born British ceramicist.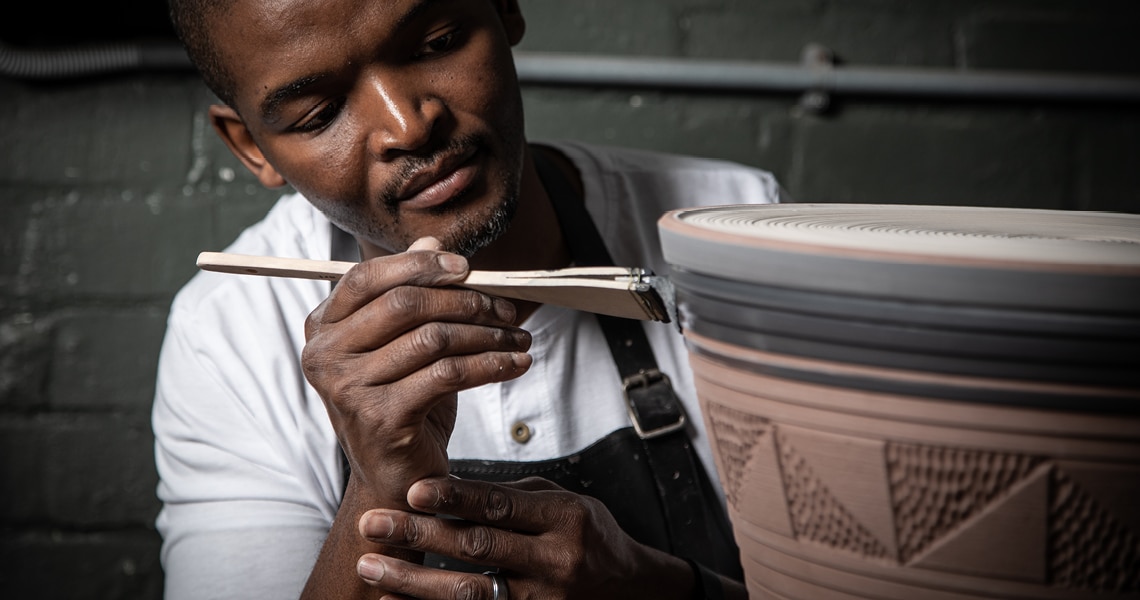 What do you think you'd be doing today if you weren't an artist?
I'd probably be a doctor – or a pilot!