In the end, you are alone," says rod builder Stephen Boshoff, channelling the teachings of Russian-born woodworking legend James Krenov. "You decide on your standards. On what you deliver. There is no-one to blame for mistakes."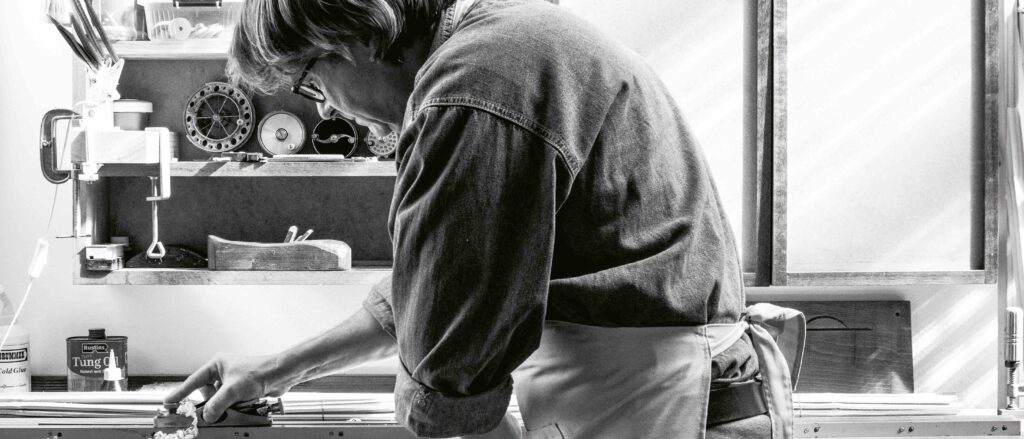 Stephen works in bamboo, crafting exquisite fly-fishing rods in a classic, old-school style. When it comes to such immaculately balanced instruments, designed to aerialise a fly line and ultimately deliver a tiny, hand-tied, feather-and-fur insect imitation to a wily trout in a small mountain stream, there is nowhere to hide from those mistakes.
Indeed, in an era where the fly-fishing niche is experiencing something of a nouveau-punk popularity resurgence, and with space-grade materials and mechanised production processes being all the rage, a custom builder is perhaps only as good as their last rod.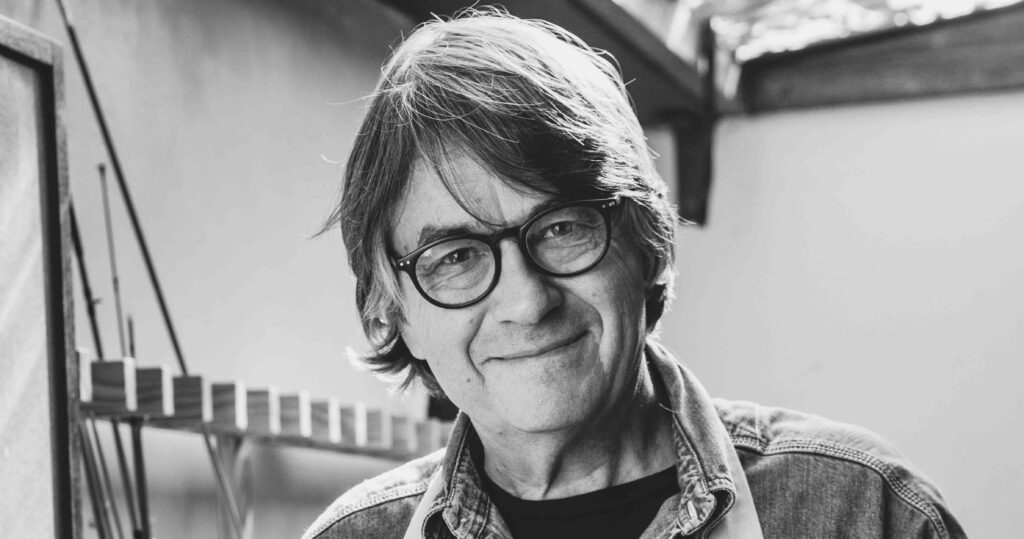 Not Stephen. This South African has for years been recognised as one of the finest in his field, worldwide. Among the devout bamboo rod followers (a highly discerning group in what is an already fussy subculture), his wands are highly sought-after.
Between five and 10 rods emerge each year out of his beautifully lit studio in Scarborough on the Cape Peninsula. Each is a usable work of art that requires around 300 hand-tooled labour hours to complete. "The bamboo blank is the core," he says. "Components should not draw away from, or dominate, the blank. Each part should be finished flawlessly – there should be no glue joints where strips meet, no teardrops in varnish, and guide feet and ferrule serrations should be perfectly finished."
Any experienced fly-caster who has wielded a bamboo rod will tell you that a well-made item has a special feel. "Generally, they are slower and gentler than graphite rods, and specifically graphite rods made recently," Stephen says, referring to the way they cast a fly line. However, this "feel" is becoming less relevant. "Many bamboo makers have made very fast rods (aggressive, if you want), and some modern fibreglass rods approach the feel of traditional bamboo. So the ongoing specialness of bamboo lies elsewhere."
Between five and 10 rods emerge each year out of his beautifully lit studio. Each is a usable work of art that requires around 300 hand-tooled labour hours to complete
This "specialness" for Stephen lies in many things. There is the tradition, the material, and the interpretation and use of other influences. He draws on influences and inspiration from a variety of sources, with the woodworking philosophies of the late Krenov as a mainstay.
If Stephen is fascinated by the history and the process of his craft, he is completely enamoured by the material. "Bamboo – specifically Arundinaria amabilis – and its journey from growing and harvesting in a small area northwest of Canton, China, to the workbenches of the makers and the users of the rods in many parts of the world, is special," he says.
"Personally, I prefer to engage with nature – and especially the small streams of the Cape kloofs – with things that are made by hand. I think people are becoming increasingly aware of the wastage and destruction associated with the manufacture of much of what we use. A bamboo rod, in some ways, adds
to engaging with streams and nature more 'lightly'."
In the end, it is that user – the fly-fisher – who counts. Those who commission Stephen to craft them rods do not shop on price point: they buy into the process and the material, and engaging with nature through the allure of fishing with a piece of art.
"Every piece is made in pursuit of the best," says Stephen. "And then every best piece that's completed is
to be superseded by a new pursuit of the best…"