Frustrated by the difficulties arising from his community's lack of telecommunications infrastructure, social activist Masibulele Jay Siya birthed Zenzeleni, the country's first Internet Service Provider owned and operated by a rural cooperative.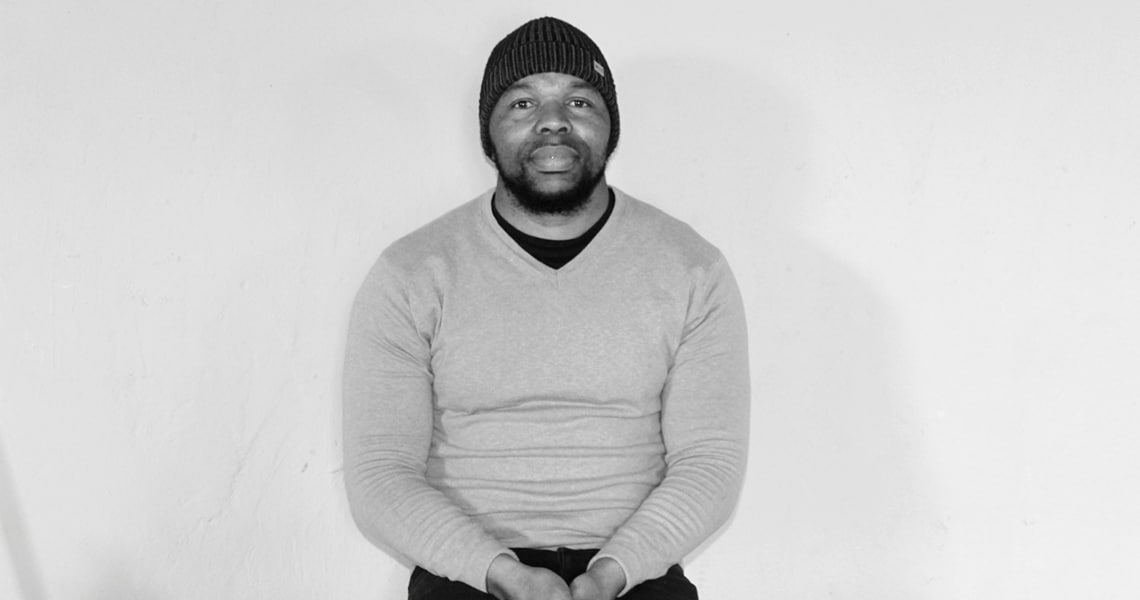 Launched in the rural Eastern Cape in 2012, Zenzeleni – "do it yourself" in isiXhosa – was born out of a chance meeting between Masibulele Jay Siya and a doctoral student studying telecommunications in rural areas. The network model that evolved could potentially revolutionise life for millions of people currently disenfranchised from the digital experience.
Can you explain the urgency of establishing a community telecommunications network in a place like Mankosi?
My community – Mankosi – comprises 12 villages in the deep rural Eastern Cape. Connectivity is so much more expensive for the rural poor. If you buy a R10 airtime voucher, resellers will charge you R12 – and you won't know how much you're paying per minute. What's more, most people in the community don't have electricity – and charging a cellphone at the shebeen costs another R5. Research showed that our people spent up to 22% of their income on telecommunications. That money is sorely needed for food, education, transport… That's a consequence of being disenfranchised, and why we wanted – needed – to be plugged into the digital world. It's not connectivity for its own sake, but rather a need to be part of the evolving world.
How did the idea for Zenzeleni emerge?
In 2012, I met Carlos Rey-Moreno, a doctoral student at the University of the Western Cape. He wanted to do research in the community to understand these kinds of problems. I made it clear that, in return for participation, any research should lead to something that would have a positive impact on the community. It couldn't simply be for the benefit of academics.
Zenzeleni, which installs and maintains telecommunications infrastructure, and sells voice and data services, was the solution developed out of that conversation and that research. How did it start – and how did it evolve to this point?
At first, Zenzeleni was a Mesh Potato network – a dozen solar-powered wireless stations mounted on and in homes around Mankosi. It enabled free VoIP calling using analogue phones. It was slow to catch on; people kept using their expensive cellphones. But they did like using the solar-power stations to charge their phones. This saved everyone money, and generated income that was reinvested into the community.
In 2014, thanks to ICASA licence exemptions, we established our first legal cooperative ISP. With time, people recognised the benefits, and the network became more popular. We were able to create our own wireless backbone linking Mankosi to Mthatha, and in 2017 we migrated to a fibre connection, enabling the network to expand to businesses.
How do you keep it affordable?
We're a social entrepreneurial initiative. Instead of profit, our focus is on sustainability – and on offering a meaningful service. All our hotspots and backbone nodes are taken care of by people in the community. Our people help maintain the network and keep it safe. Our assets and services are shared and aggregated to bring down costs. And, most crucially, most of the money generated by this project stays in Mankosi.
Aside from funding, what's critical to the success of a project like Zenzeleni?
Ownership. It's crucial that the local people are actually doing it for themselves. The minute local people have ownership, there's a much slimmer chance that the infrastructure will be destroyed. If it belongs to them, they value it.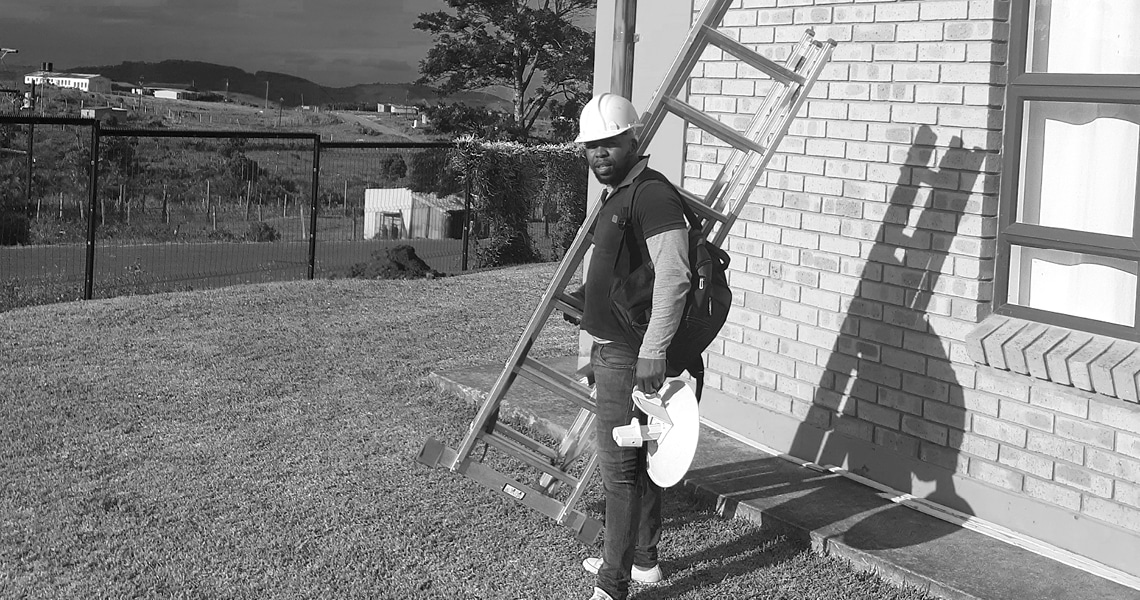 Did you foresee your network growing into such a huge endeavour?
No – but I'm of the opinion that, given enough time and commitment, people eventually figure out ways to get what they need. It might not be the best nor the most advanced solution right from the start, but the idea is to get going with something to begin with. Something small, rather than nothing at all.
How is Zenzeleni changing people's lives?
When I was growing up, my dad was a mineworker – he worked in mines for 38 years. Before we had phones, my father wrote letters. When we got landline phones, the lines were terrible. When cellphones arrived, we'd have one person with a cellphone who would receive all the calls. You'd set up a time to go to that person's house to receive a call from your dad or your husband. It was all very complicated. Coverage was bad; you didn't always finish your call. That's how I grew up.
Today, we have youngsters – right here in the village – who have graduated from university and started their careers because they were able to go online and apply for bursaries. Before Zenzeleni, they would have missed those opportunities. One woman (who failed matric) has been teaching isiXhosa online to Europeans. We even have people here doing computer-literacy courses online. Our children have an unlimited future because we've been able to simplify our ability to connect to the outside world.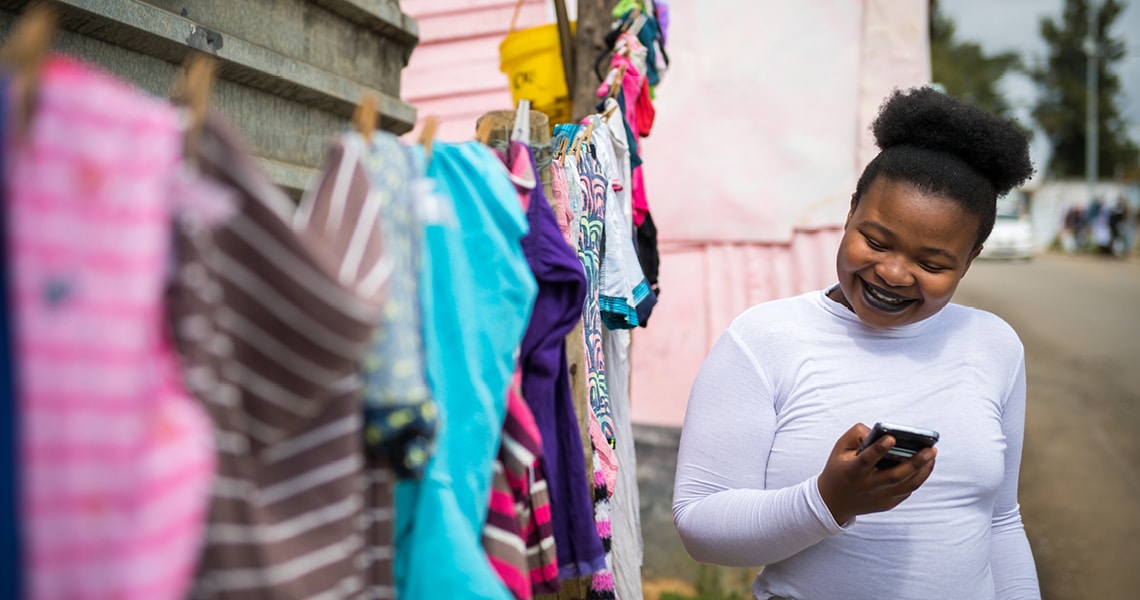 Has Zenzeleni brought added value during the pandemic?
Throughout the various lockdowns, the tribal authority has been able to hold meetings online. Yes, even in rural Eastern Cape, our elders are using Zoom! The headman's wife keeps people informed about the pandemic using WhatsApp groups and voice notes.
So what's next?
We're currently building an internet communications hub in the community – a place where computer and other skills will be taught. Essential services such as photocopying and scanning will also be available.
Many communities have come to us and said that they would like to have what we've created in Mankosi. So the next step for us is funding our expansion, so we can put digital telecommunications into the hands of other communities.