Actress-and-fashion-designer is a double-barrelled title that many celebrities seem to possess these days. From Sarah Jessica Parker and the Olsen twins to Kate Hudson and Jennifer Lopez, plenty have inked deals with big-name department stores or created their own independent lines. What sets Rosario Dawson (opposite left) and co-founder Abrima Erwiah's (opposite right) brand apart, however, are the principles under which their company was founded.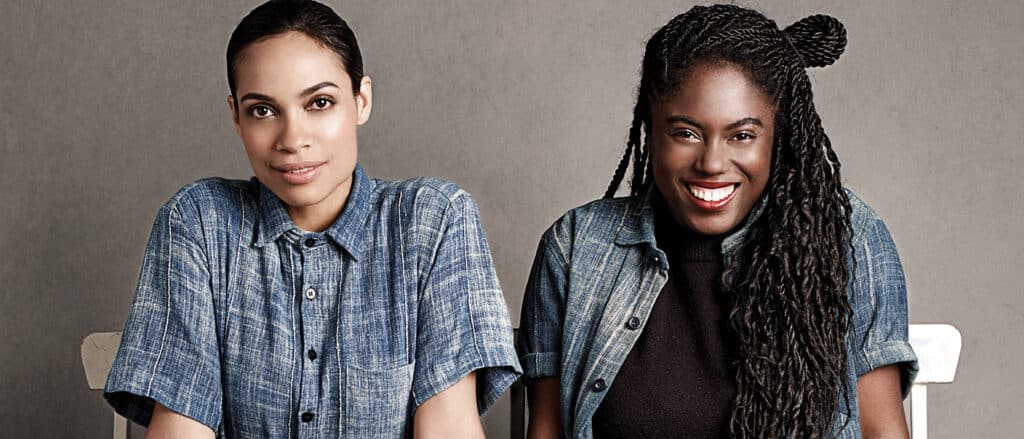 Studio 189 is an artisan-produced fashion/lifestyle brand and social enterprise that focuses on empowerment, creating jobs, and supporting education and skills training. The label partners with organisations such as the United Nations ITC Ethical Fashion Initiative and NYU Stern School of Business, and has collaborated with brands such as Fendi and Nike. Created and produced in Accra, Ghana, the fashion line is sustainable in every sense of the word – not just in terms of ethically sourced materials and reducing the impact on the environment, but also, perhaps most importantly, in terms of social responsibility.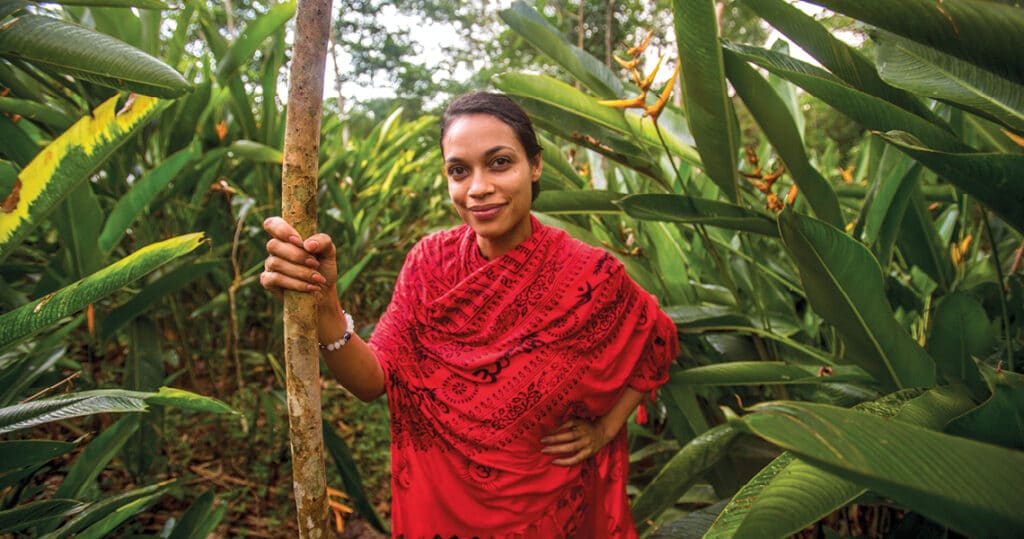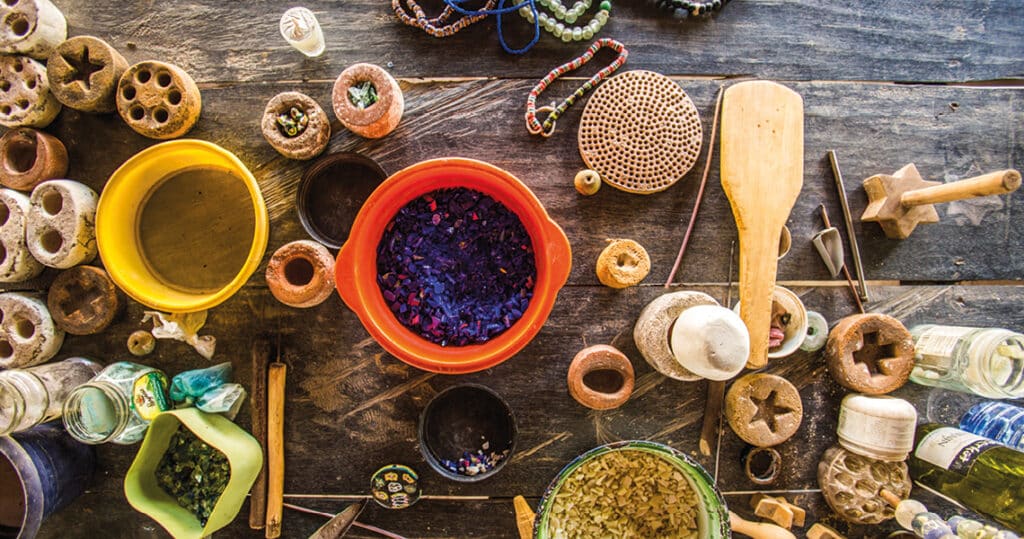 Through its work, the brand supports the makers – the women on the ground who create the handmade batik, plant-based dyes and intricately weaved kente cloth – in order for them to become self-sufficient and earn a decent living to put their kids through school, have access to healthcare and start their own businesses. The aim is to redesign the supply chain and connect consumers with real artisans.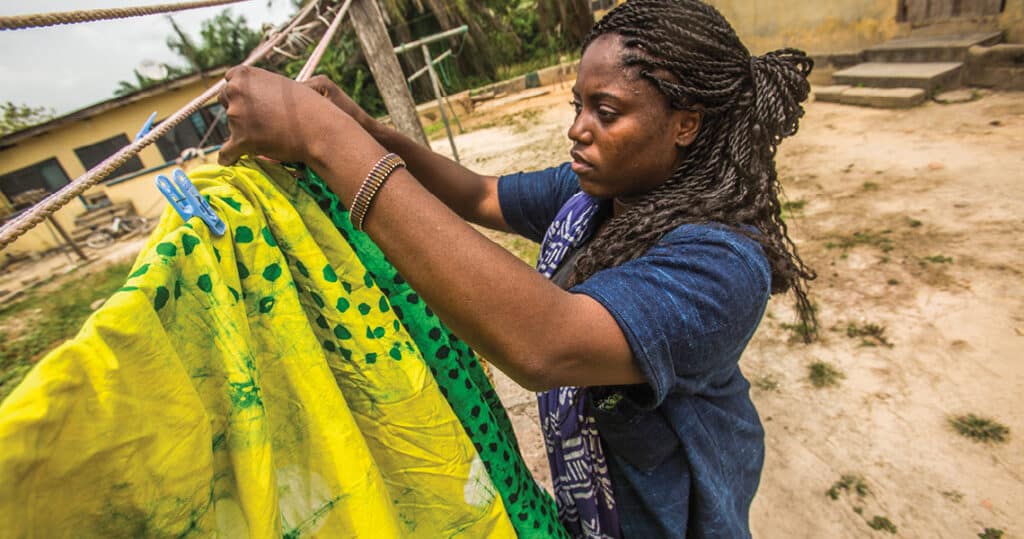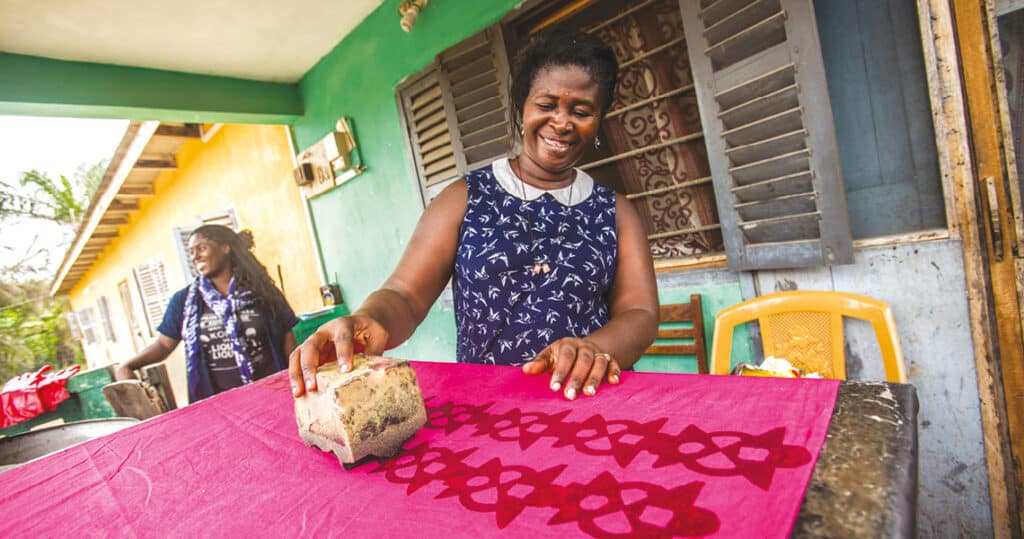 This commitment to change and innovation is what led the brand to win top honours in 2018 via the prestigious CFDA + Lexus Fashion* Initiative, whose goal is to inspire thought leadership, facilitate the implementation of innovative business practices and activate meaningful change within the US fashion industry.
At a time when the fashion industry is under serious scrutiny (Stockholm Fashion Week was cancelled by the Swedish Fashion Council in 2019 to focus on launching a more sustainable model, and London Fashion Week came close to the same fate), the move to a circular economy is not just advisable – it's mandatory.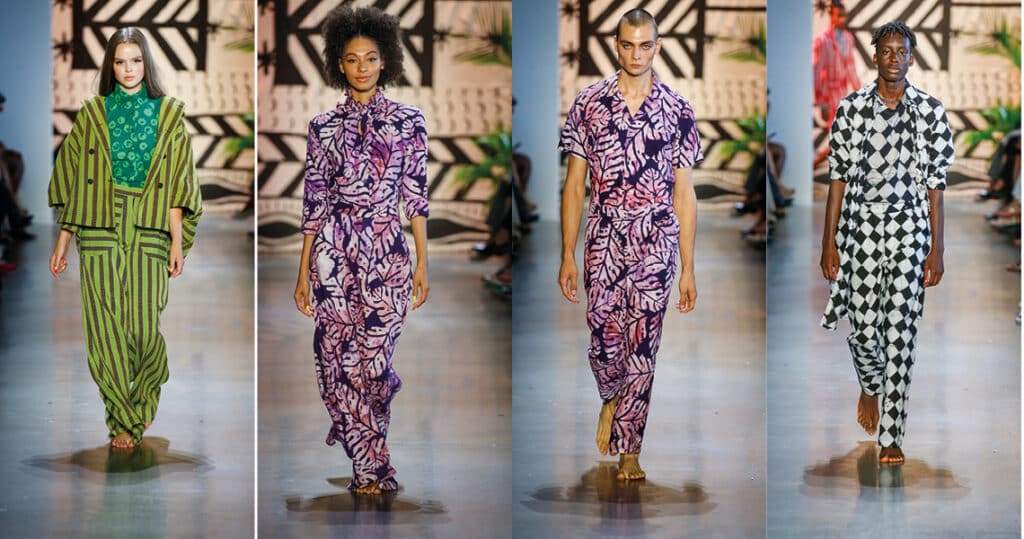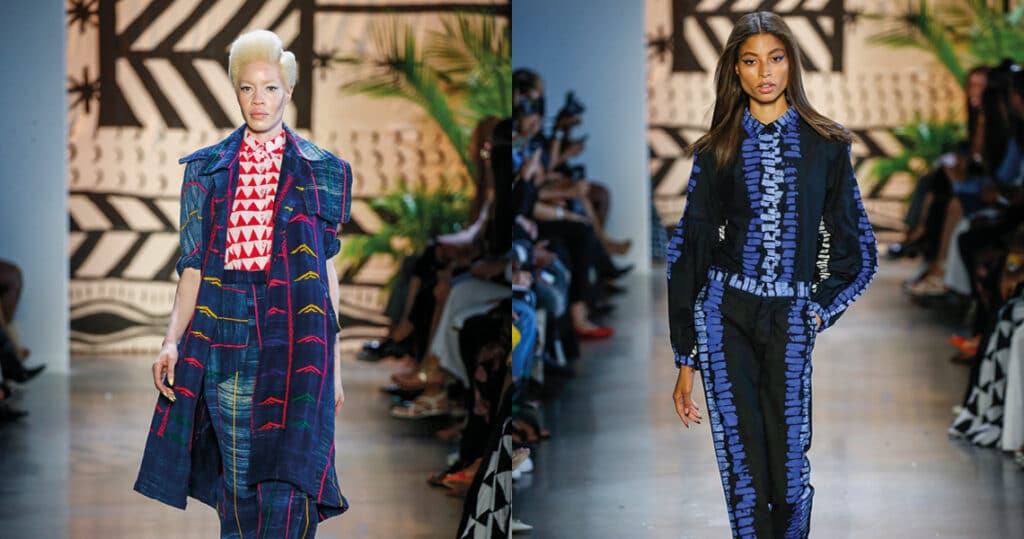 Luckily, the sustainable fashion community is growing. Look to Helsinki Fashion Week (said to be the most sustainable fashion week in the world) and its founder Evelyn Mora, who is a pioneering force in the industry; Clare Press, fashion eco-warrior and author of several books; as well as global initiatives like Fashion Revolution and Fashion for Good. The conversation has started – and it's getting louder.
"The more we communicate, share with one another and work as a family, the more we can create an ethos that recognises that we're all in this together – and that a bottom line isn't enough to keep pushing us forward," says Rosario.
Studio 189 is trying to drum home the message that it's cool to care, and that looking good need not cost the earth. Literally.