At the climax of the Chantilly Arts & Elegance Richard Mille held near Paris, Spanish art duo Antoñito and Manolín were awarded top honours for their work entitled "Gyorin Kozane" (Armour of Scales).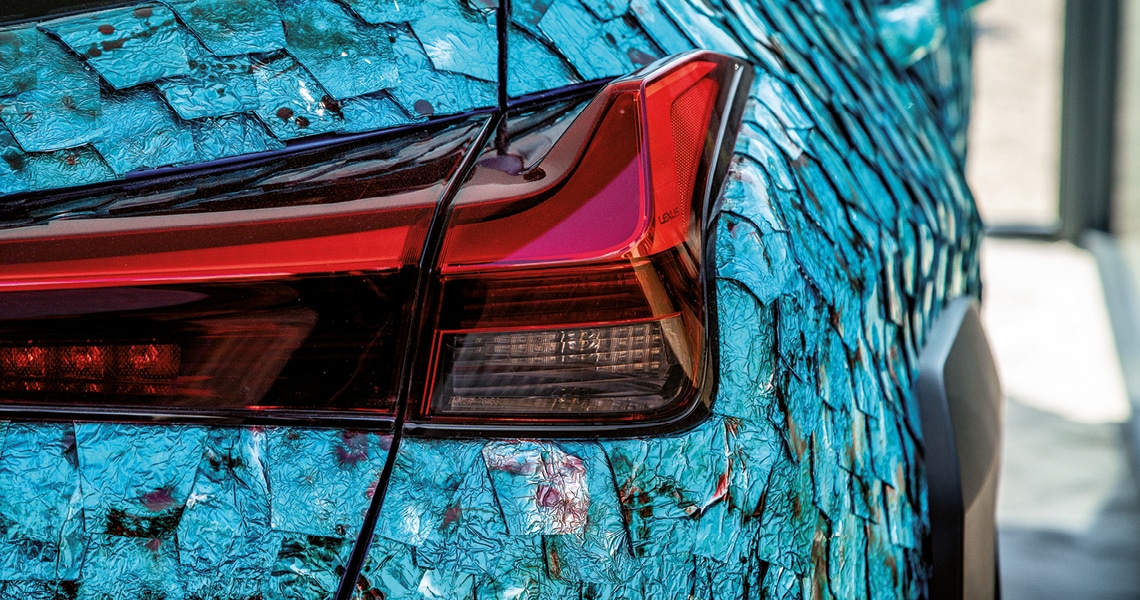 The eye-catching creation proved hugely popular with thousands of visitors at the event, which is one of Europe's leading festivals of luxury motoring, arts and lifestyle, and is held in the grounds of the historic Château de Chantilly. Guests were invited to cast a vote for their favourite submission among four finalists, each of whom created a distinctly different treatment of the new Lexus UX compact crossover.
Antoñito and Manolín – also known as Trini Salamanca and Pablo Párraga – covered the UX with a red-and-blue organic mesh representing the skin of a fish, a motif that is frequently found in Japanese art and culture. The colourful wrap is a three-dimensional structure made from a bio-epoxy material, superimposed on the car's bodywork like a canvas.
The convergence of contrasting qualities is in the same spirit as the engawa concept the UX designers applied to create the seamless connection between the inside and the outside of
the vehicle.
As the overall winners, Antoñito and Manolín will be hosted as Lexus guests at the 2020 Milan Design Week, one of the world's principal design showcases, where Lexus has had a major presence since 2005.