There is no denying that the way you were working a year ago has changed significantly. But does this mean offices as we knew them are a thing of the past? A survey commissioned by Microsoft shows that 82% of managers expect to have more flexible work-from-home policies post-pandemic. "Our research indicates that work will likely be a fluid mix of in-person and remote collaboration," reports Jared Spataro, Corporate Vice President for Microsoft 365. He adds, "While the future of work will be more remote than it's ever been before, the physical office space – which brings benefits like connected, ergonomic workspaces and opportunities for social connecting and team bonding – will likely remain a core part of the future of work."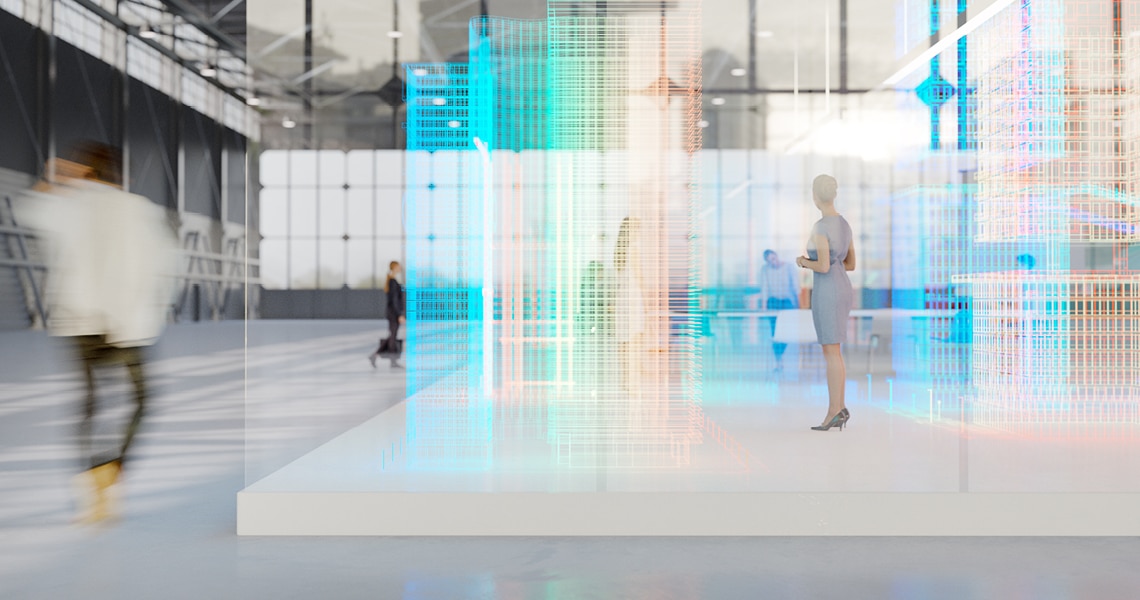 "The collaborative and social experience at the workplace is critical to our psychological fabric," says Dale Friedman, Associate at Paragon Interface Architects, a Johannesburg firm focused on office design. "Yes, there will be a more hybrid approach to remote and agile working, but this does not detract from the fact that humans need to collaborate and socialise, so the need for workspaces will still be there."
Zurika Gibson, Human Resources Head at FNB Home Finance Division, has a different viewpoint. "Humans are adaptable," she says. "We move on from the things we miss." She says that what generally united people socially in the workplace were the things they didn't enjoy in their environment. "Not having employees in an office complements a culture that's genuinely based on values," she says, allaying fears that company culture could be compromised if people do not see one another face to face. "An office space is not important to culture, so in the digital age it really doesn't matter what building you're sitting in." She says the elements that underpin culture – behaviours, values and personality characteristics – remain present despite physical distance.
"AN OFFICE SPACE IS NOT IMPORTANT TO CULTURE, SO IN THE DIGITAL AGE IT REALLY DOESN'T MATTER WHAT BUILDING YOU'RE SITTING IN."
Friedman, however, still sees relevance for office space, but with a shift in design to suit changing needs, and with technology playing a bigger role in how these offices are utilised. "With remote working now being more available, desk sharing becomes a realistic option," he says of flexible workspace considerations. "This allows more space in the office environment to plan the desks slightly further apart, while touch-free design elements become the norm."
Britta Dahms, Marketing and Partnership Manager at Workshop17 that provides co-working office space to companies and individuals in Cape Town, Paarl and Johannesburg, says the organisation has quickly adapted to new protocols. It has removed several seats at its hot- desking tables and in meeting rooms and boardrooms to ensure a two-metre distance between people.
She does, however, foresee less need for hot-desking, and a trend toward dedicated areas for bigger companies requiring flexible solutions for meetings and workspaces when terminating their own building leases. "As larger companies are looking to downscale, we've created Workshop17's White Box Plus, where we build and design an open space with the client to create their perfect co-working environment," she explains, adding that such alternatives dramatically reduce operational costs for companies, as they only pay for the spaces they use.
"THE COLLABORATIVE AND SOCIAL EXPERIENCE AT THE WORKPLACE IS CRITICAL TO OUR PSYCHOLOGICAL FABRIC."
Dahms believes the future of work lies in collaboration and says that co-working options, where people get to interact face to face, enable this progression. "It's impossible to be innovative and get to know your consumers and clients when you're working from home, isolated from a community," she says.
No matter what your opinion might be on the matter, shifts in the office environment are inevitable. As Gibson says, "The people who are going to survive are those who are change-agile. It's probably the most exciting time for work."